Georgian pianist Mariam Batsashvili plays the last movement, Ciaccona (Chaconne) of Johann Sebastian Bach's Partita in D minor for solo violin (BWV 1004) on piano. Piano transcription of the piece was written by the Italian composer, pianist, conductor, editor, writer, and piano teacher Ferruccio Busoni (1 April 1866 – 27 July 1924).
Bach/Busoni: Chaconne in D minor
The Chaconne in D minor is originally the fifth and final movement of Johann Sebastian Bach's Partita No. 2 in D minor for solo violin, BWV 1004. This monumental work was composed around 1717-1720 and is part of a larger set of works known as the Sonatas and Partitas for Solo Violin. The Chaconne is one of the most profound and technically demanding pieces in the violin repertoire, and it has captivated audiences and performers for centuries with its emotional depth and intricate structure.
The Chaconne is constructed as a set of variations over a recurring four-bar bass line. While the term "chaconne" is historically associated with a particular dance form, Bach's work transcends this definition, becoming a profound exploration of harmonic and emotional possibilities. The piece explores a wide range of textures, moods, and tonalities, moving from D minor to D major and back, encapsulating a whole universe of expression within its structure.
It's worth noting that the Chaconne has not only inspired violinists but has also been transcribed and adapted for various other instruments, the most famous of which is the arrangement by Ferruccio Busoni for solo piano. Busoni's transcription, created in the late 19th century, transforms the original violin piece into a virtuosic and expansive work for piano, taking full advantage of the instrument's harmonic and dynamic capabilities. In doing so, Busoni adds his own interpretive layer to Bach's work, imbuing it with Romantic sensibilities while aiming to preserve its Baroque essence.
Busoni's version is more than just a literal transcription; it's an imaginative reworking that seeks to capture what he believed to be the inherent grandeur and depth of Bach's original. The transcription is noted for its complexity and requires a high level of technical proficiency. Pianists performing this version often comment on the philosophical and interpretive challenges it presents, as they must navigate between Bach's Baroque language and Busoni's Romantic idiom.
Both Bach's original Chaconne and Busoni's piano transcription are considered milestones in their respective repertoires. They are frequently performed and recorded, and they continue to be subjects of scholarly analysis and discussion. For musicians and audiences alike, these works offer an extraordinary journey through a wide range of human emotions, from the depths of sorrow to the heights of jubilation, all structured around a simple yet infinitely malleable four-bar theme.
Mariam Batsashvili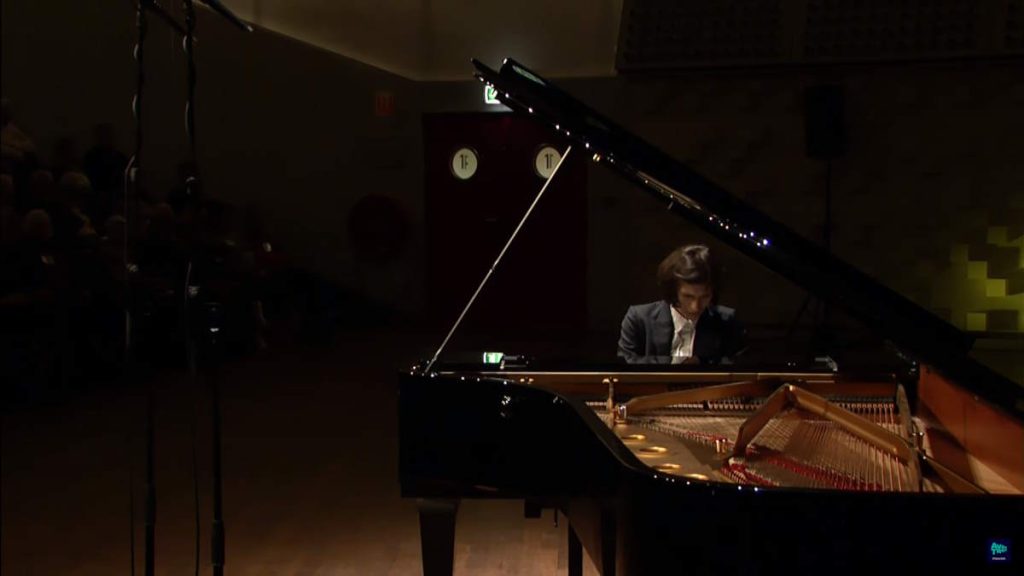 Born in 1993 in Tbilisi, Georgia, Mariam Batsashvili is a Georgian classical pianist She started playing piano when she was 5 under Natalia Natsvlishvili at the E. Mikeladze Central Music School before continuing at the Hochschule für Musik Franz Liszt in Weimar with Grigory Gruzman.
In 2014, she won the 10th Franz Liszt Piano Competition in Utrecht, after having already triumphed in the International Franz Liszt Competition for Young Pianists in Weimar in 2011.
The following year, she received the Arturo Benedetti Michelangeli Prize and she spent the 2016-17 season as a 'Rising Star' of the European Concert Hall Organization (ECHO).
Since 2017 she has been an official Yamaha artist.
Between 2017 and 2019, Mariam Batsashvili was one of the BBC's New Generation Artists
In 2019, her debut album with Warner Classics (Chopin-Liszt) was released.
Sources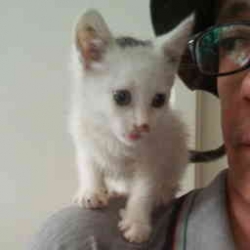 Latest posts by M. Özgür Nevres
(see all)