Conducted by Daniel Barenboim, The Berliner Philharmoniker (Berlin Philharmonic Orchestra) plays Richard Wagner's Ride of the Valkyries. Recorded at the Berlin State Opera House in 1998.
Wagner's Ride of the Valkyries
The "Ride of the Valkyries" (German: Walkürenritt or Ritt der Walküren) is the popular term for the prelude to Act III of Die Walküre, (The Valkyrie), WWV 86B, an opera in three acts by Richard Wagner with a German libretto by the composer. It is the second of the four operas that form Wagner's cycle Der Ring des Nibelungen (The Ring of the Nibelung).
As a separate piece, the "Ride" is often heard in a purely instrumental version, as in the video above. Together with the Bridal Chorus from Lohengrin, the Ride of the Valkyries is one of Wagner's best-known pieces.
The main theme for "The Ride Of The Valkyries" itself was first written down on a loose sheet of paper by Wagner on July 23, 1851, and was fully orchestrated by the end of the first quarter of 1856. It introduces the third act, which starts with the Valkyries, warrior maidens raised by the god Wotan, riding back from battle before they gather on a mountaintop.
The complete opera Die Walküre was first performed on June 26, 1870, in the National Theater Munich and soon the composer was receiving requests for "The Ride" to be performed separately. However, Wagner wrote in his journal that such a performance should be considered "an utter indiscretion" and forbade "any such thing."
The best-known use of "The Ride" in the media is during the 1979 film Apocalypse Now, where it is the music played as the American helicopters bombard a Vietnamese village. The piece was similarly used in the Vietnam flashback scene in the 2009 Watchmen film, where it soundtracks nuclear superhero Dr. Manhattan obliterating Viet Cong soldiers with his godlike power.
Sources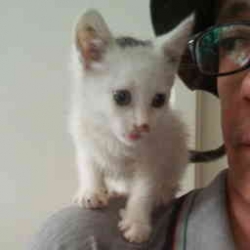 Latest posts by M. Özgür Nevres
(see all)