Conducted by Giovanni Antonini, the pioneering Italian early music ensemble Il Giardino Armonico ("The Harmonious Garden") plays Antonio Vivaldi's Concerto for Four Violins and Cello in B Minor, Op. 3, No. 10 (RV 580), the tenth of L'Estro Armonico (Harmonic Inspiration), Op. 3, a collection of twelve concertos for one, two and four violins written by the Italian Baroque composer in 1711.
Vivaldi's Concerto for Four Violins and Cello
Movements:
Allegro
Largo – Larghetto
Allegro
The composer, who was himself a virtuoso violinist, wrote hundreds of concerti for the violin but relatively few for four violin soloists. This concerto was published early in his career, and it contributed to his international reputation. Like most of Vivaldi's 500-odd concertos, the B Minor Concerto for Four Violins, Op. 3, No. 10, is in three movements (fast-slow-fast), with the outer movements in ritornello form – that is, unfolding a series of alternating orchestral and solo episodes.
But this is also a highly original, even experimental work, not least because its novel instrumentation – four solo violins, solo cello, strings, and continuo – stimulated Vivaldi's imagination. (Bach was so impressed with this work that he arranged it as a concerto for four solo harpsichords.)
The first movement opens with a coup de théâtre – with dialogue among soloists rather than with the full orchestra – and, like the finale, features wonderfully unpredictable solo episodes. Eighteenth-century listeners were astounded, even intoxicated, by the rhythmic drive and extraordinary intensity of expression in Vivaldi's concertos, and the driving finale of the B Minor concerto is certainly full of bite and bluster, though the grave, mysterious slow movement is no less passionate and powerful, in its own way.
Another Baroque era giant, Johann Sebastian Bach made a number of transcriptions from Antonio Vivaldi's concertos, especially from his op.3 set, entitled L'estro Armonico; he adapted them for solo harpsichord and solo organ, and for the concerto for 4 violins in B minor, op.3 no.10, RV 580, he decided upon the unique solution of using four harpsichords and orchestra. This is thus the only harpsichord concerto by Bach that was not an adaptation of his own material. The middle movement has the four harpsichords playing differently-articulated arpeggios in a very unusual tonal blend, while Bach provided some additional virtuosity and tension in the other movements.
Sources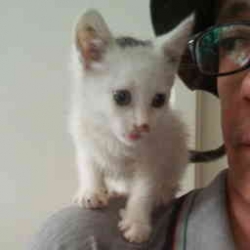 Latest posts by M. Özgür Nevres
(see all)