Croatian-Serbian pianist Ivo Pogorelić (Pogorelich) plays Ludwig van Beethoven's Piano Sonatas No. 27 and 32. Recorded at Villa Contarini in Piazzola sul Brenta, Italy, in 1987.
Ivo Pogorelić plays Beethoven
Ludwig van Beethoven's Piano Sonata No. 27
Piano Sonata No. 27 in E minor, Op. 90 was written in the summer of 1814 —Beethoven's late Middle period— and was dedicated to Count Moritz von Lichnowsky.
Unlike a typical sonata, this piece consists of two highly contrasting movements:
Mit Lebhaftigkeit und durchaus mit Empfindung und Ausdruck (With liveliness and with feeling and expression throughout) The first movement is written in a 3/4 tempo, sounding mysteriously agitated and restless, described by Beethoven as 'a contest between the head and heart', based on the situation of the Count deciding whether he should marry a young Viennese dancer. It starts out with powerful chords, responded by more subdued material. The falling semitone, particularly the G-F sharp, dominates the first and second subject groups, and most of the episodic work between.
Nicht zu geschwind und sehr singbar vorgetragen (Not too swiftly and conveyed in a singing manner) (cantabile) The second movement, a rondo in the tonic major, however, quiets down into a beautiful melody with a 2/4 rhythm. The two contrasting movements suggest an agitated situation calmed by restful contentness. Notably, Beethoven uses German tempo marks for both movements. See Notes 1.
Ludwig van Beethoven's Piano Sonata No. 32
The Piano Sonata No. 32 in C minor, Op. 111, is the last of Ludwig van Beethoven's piano sonatas.
The work is in two highly contrasting movements:
Maestoso – Allegro con brio ed appassionato in the form of a sonata, through its main theme, seems to express every man's struggle with the everyday hardships. That is perhaps why pianists interpret it with "iron fingers".
Arietta: Adagio molto, semplice e cantabile presents a musical theme, of great lyricism in variation form. The theme resonating at the beginning of Arietta is somewhat harsh and it slowly slides into dreamy, luminous tones through several variations, just like the ending of Aurora.
Notes
In music, cantabile, an Italian word, means literally "singable" or "songlike". In instrumental music, it is a particular style of playing designed to imitate the human voice. For 18th-century composers, cantabile is often synonymous with "cantando" (singing), and indicates a measured tempo and flexible, legato playing. For later composers, particularly in piano music, cantabile is the drawing out of one particular musical line against the accompaniment (compare counterpoint).
Sources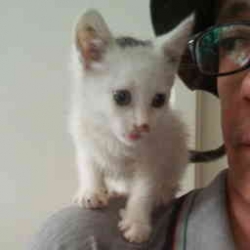 Latest posts by M. Özgür Nevres
(see all)