Three versions (Tavi Jinariu, John Williams and Andrés Segovia) of Francisco Tarrega's Recuerdos de la Alhambra (English: Memories of the Alhambra).
Recuerdos de la Alhambra is a classical guitar piece composed in 1896 in Granada by Spanish composer and guitarist Francisco Tárrega. The piece uses the classical guitar tremolo technique; wherein a single melody note is plucked consecutively by the ring, middle and index fingers in such rapid succession that the result is an illusion of one long sustained tone; often performed by advanced players. The thumb plays a counter-melody on the bass between melodic attacks.

Tavi Jinariu version
Classical guitarist Tavi Jinariu performs Recuerdos de la Alhambra on a Cordoba Torres model from the Master series. This guitar is handmade in Oxnard, CA and resembles the smaller body and shorter scale of Torres' original 1888 design (25.2 in / 640 mm scale length), while taking other design elements from his 1860 and 1864 models for the neck, headstock, bridge, and decorative elements. A few modern refinements such as a truss rod, geared tuning machines, durable finish, and non-gut strings were added to improve on what was not available in the 1800s but are essential today. The result is an instrument that exemplifies authentic Torres designs, voicing, and feel, and captures a rare piece of guitar making history.
John Williams version
"A lot of things can make a musician a great musician: phrasing, for example, in Jonh Williams' performing is amazingly beautiful, hear the way he plays melody and accompaniment, giving each part his place in this masterpiece. He is one of the best classical guitarists ever if you want to make critics, you must be very careful." – A comment on YouTube.
Andrés Segovia version
"This particular interpretation of the Tarrega piece is the loveliest of the many performed by the very best guitarists of our time. It is soft as music through the trees rising and falling as the air beneath a small bird's wings. Many of the other performances have a metallic tremolo whereas Segovia's is soft, almost muted. The pacing is unhurried, leisurely to the point of intimacy; the base steady as a shallow stream rolling over small pebbles of different sizes and shapes. Wonderful. The guitar sounds very much like the Hauser that he had for many years though I cannot be certain, the Hauser is slightly less tender for this music than a guitar crafted by a Spanish luthier, especially an older one. Selecting suitable strings and carefully polishing the nail edges is critical." — A comment on YouTube.
Sources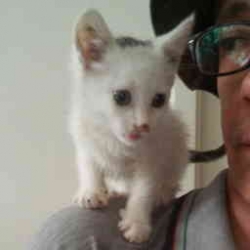 Latest posts by M. Özgür Nevres
(see all)