Accompanied by the hr-Sinfonieorchester (Frankfurt Radio Symphony Orchestra), Soviet-born Israeli-American pianist Yefim Bronfman performs Pyotr Ilyich Tchaikovsky's Piano Concerto No. 2 in G major, Op. 44. Conductor: Paavo Järvi. Recorded at Alte Oper Frankfurt on March 24, 2017. Published by the hr-Sinfonieorchester channel.
The piece was written in 1879–1880. It was dedicated to the Russian pianist, conductor, and composer Nikolai Rubinstein (14 June [O.S. 2 June] 1835 – 23 March [O.S. 11 March] 1881). Rubinstein insisted he is allowed to perform it at the premiere as a way of making up for his harsh criticism of Tchaikovsky's First Piano Concerto. Unfortunately, Rubinstein has never been able to play the piece, as he died in March 1881.
The premiere took place in New York City on 12 November 1881. The soloist was English-born pianist Madeline Schiller (November 8, 1843 – July 3, 1911), and the American violinist and conductor Theodore Thomas (October 11, 1835 – January 4, 1905) conducted the New York Philharmonic orchestra.
Tchaikovsky's second piano concerto is scored for solo piano and an orchestra comprising 2 flutes, 2 oboes, 2 clarinets (in B-flat, A), 2 bassoons + 4 horns (in F), 2 trumpets (in D) + timpani + violins I, violins II, violas, cellos, and double basses. It consists of three movements:
Allegro brillante e molto vivace
Andante non troppo (in D major)
Allegro con fuoco
Yefim Bronfman
Yefim Bronfman was born in Tashkent, Uzbek SSR, on April 10, 1958, and immigrated to Israel at the age of 15. He became an American citizen in 1989.
He made his international debut in 1975 with Zubin Mehta and the Montreal Symphony Orchestra.
He made his Carnegie Hall debut in 1989 and gave a series of recitals with Isaac Stern in 1991. He won a Grammy award in 1997 for his recording of the three Bartók piano concertos with Esa-Pekka Salonen and the Los Angeles Philharmonic. Another recording with Salonen, of the concertos of Sergei Rachmaninoff, was pirated by the record label Concert Artist and re-issued with the piano part falsely attributed to Joyce Hatto.
Bronfman is also devoted to chamber music and has performed with many chamber ensembles and instrumentalists.
He made a set of Sergei Prokofiev's complete sonatas and concertos (with Zubin Mehta and the Israel Philharmonic Orchestra) for Sony Records.
In 1999, he appeared in Disney's Fantasia 2000, in a short clip introducing the "Steadfast Tin Soldier" segment. His rendition of Dmitri Shostakovich's Piano Concerto No. 2 in F major (1st movement) with the Chicago Symphony Orchestra is the music used for the segment.
In March, 2006, Bronfman performed Shostakovich's Piano Concerto No. 1 with the San Francisco Symphony conducted by Mstislav Rostropovich.
Bronfman has also made appearances with the Milwaukee Symphony Orchestra and the Orlando Philharmonic Orchestra, performing Beethoven's "Emperor" Concerto.
Sources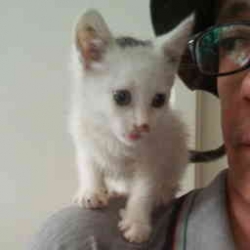 Latest posts by M. Özgür Nevres
(see all)