Accompanied by the Orchestre de Paris, Chinese concert pianist Lang Lang plays Pyotr Ilyich Tchaikovsky's Piano Concerto No. 1 in B-flat minor, Op. 23. Conductor: Paavo Järvi. From the opening of the Philharmonie de Paris, January 2015. A brilliant interpretation of the famous piece.
Piano Concerto No. 1 by Pyotr Ilyich Tchaikovsky
The concerto is composed between November 1874 and February 1875. It was revised in the summer of 1879 and again in December 1888. The first version received heavy criticism from Nikolai Rubinstein, Tchaikovsky's desired pianist, who considered the concerto unplayable. Rubinstein later repudiated his previous accusations and became a fervent champion of the work. It is one of the most popular of Tchaikovsky's compositions and among the best-known of all piano concertos.
The work is scored for two flutes, two oboes, two clarinets in B-flat, two bassoons, four horns in F, two trumpets in F, three trombones (two tenors, one bass), timpani, solo piano, and strings.
Movements
Tchaikovsky's Piano Concerto No. 1 follows the traditional form of three movements:
Allegro non-troppo e molto maestoso – Allegro con spirito (B flat minor → B flat major)
Andantino Semplice – Allegro vivace assai/Prestissimo (D flat major)
Allegro con Fuoco (B flat minor → B flat major)
The concerto's first theme, which follows the famous introduction, is based on a melody that Tchaikovsky heard performed by blind beggar musicians at a market in Kamenka (near Kyiv), is notable for its apparent formal independence from the rest of the movement and from the concerto as a whole, especially given its setting not in the work's nominal key of B-flat minor but rather in D-flat major, that key's relative major. Despite its very substantial nature, this first theme is only heard twice, and it never reappears at any later point in the concerto.
Russian music historian Francis Maes writes that because of its independence from the rest of the work,
"[f]or a long time, the introduction posed an enigma to analysts and critics alike… The key to the link between the introduction and what follows is…Tchaikovsky's gift of hiding motivic connections behind what appears to be a flash of melodic inspiration. The opening melody comprises the most important motivic core elements for the entire work, something that is not immediately obvious, owing to its lyric quality. However, a closer analysis shows that the themes of the three movements are subtly linked. Tchaikovsky presents his structural material in a spontaneous, lyrical manner, yet with a high degree of planning and calculation."
Maes continues by mentioning that all the themes are tied together by a strong motivic link. These themes include the Ukrainian folk song "Oy, kryatshe, kryatshe…" as the first theme of the first movement proper, the French chansonette, "Il faut s'amuser, danser et rire." (Translated as: One must have fun, dance and laugh) in the middle section of the second movement and a Ukrainian vsnyanka or greeting to spring which appears as the first theme of the finale; the second theme of the finale is motivically derived from the Russian folk song "Podoydi, podoydi vo Tsar-Gorod" and also shares this motivic bond.
The relationship between them has often been ascribed to chance because they were all well-known songs at the time Tchaikovsky composed the concerto. It seems likely, though, that he used these songs precisely because of their motivic connection and used them where he felt necessary. "Selecting folkloristic material," Maes writes, "went hand in hand with planning the large-scale structure of the work."
The title cut from Pink Martini's 2009 album Splendor in the Grass employs the famous theme from the first movement.
Lang Lang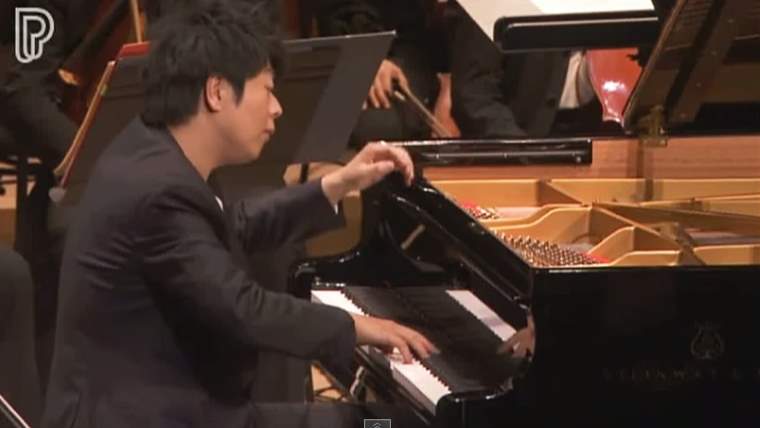 Lang Lang (born 14 June 1982 in Shenyang, Liaoning, China) is a Chinese concert pianist who has performed with leading orchestras in Europe, the United States, and his native China.
At the age of two, Lang watched the Tom and Jerry episode The Cat Concerto which features the Hungarian Rhapsody No. 2 by Franz Liszt. According to Lang, this first contact with Western music is what motivated him to learn piano. He began piano lessons with Professor Zhu Ya-Fen at age three. At the age of five, he won first place at the Shenyang Piano Competition and performed his first public recital.
When Lang Lang was nine years old, he intended to audition for Beijing's Central Conservatory of Music, and, having difficulties with his lessons, was expelled from his piano tutor's studio for "lack of talent". Another music teacher at his state school noticed Lang Lang's sadness, and decided to comfort him by playing a record of Mozart's Piano Sonata No. 10 in C major, K. 330; she asked him to play along with the second movement. This reminded Lang Lang of his love of the instrument. "Playing the K. 330 brought me to hope again," he recalled.
Lang Lang was later admitted into the conservatory where he studied under Professor Zhao Ping-Guo.[6] In 1993, he won the Xing Hai Cup Piano Competition in Beijing and, in 1994, was awarded first prize for "outstanding artistic performance" at the Fourth International Competition for Young Pianists in Ettlingen, Germany.
In 1995, at 13 years of age, he played the Op. 10 and Op. 25 études by Chopin at the Beijing Concert Hall and, in the same year, won first place at the International Tchaikovsky Competition for Young Musicians in Japan, playing Chopin's Piano Concerto No. 2 with the Moscow Philharmonic Orchestra in a concert broadcast by NHK Television. When 14, he was a featured soloist at the China National Symphony's inaugural concert, which was broadcast by China Central Television and attended by President Jiang Zemin. The following year, he began studies with Gary Graffman at the Curtis Institute of Music in Philadelphia.
Lang Lang has given recitals and concerts in many major cities and was the first Chinese pianist to be engaged by the Berlin Philharmonic, the Vienna Philharmonic, and some top American orchestras. A Chicago Tribune music critic called him "the biggest, most exciting young keyboard talent I have encountered in many a year of attending piano recitals".
Lang has been praised by musicians and critics around the world – the conductor Jahja Ling remarked, "Lang Lang is special because of his total mastery of the piano… He has the flair and great communicative power."
National Public Radio's Morning Edition remarked that "Lang Lang has conquered the classical world with dazzling technique and charisma." It is often noted that Lang successfully straddles two worlds – classical prodigy and rock-like "superstar", a phenomenon summed up by The Times journalist Emma Pomfret, who wrote, "I can think of no other classical artist who has achieved Lang Lang's broad appeal without dumbing down."
Sources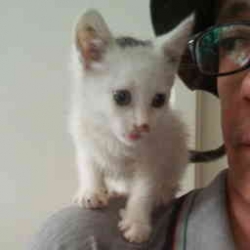 Latest posts by M. Özgür Nevres
(see all)