Croatian pianist Ivo Pogorelić (Pogorelich) plays Frédéric Chopin's Piano Sonata No. 2 in B♭ minor, Op. 35, popularly known as The Funeral March.
Frédéric Chopin's Piano Sonata No. 2, the "Funeral March"
The sonata is in four movements. With start times in the video:
00:20 Grave – Doppio movimento (in B♭ minor and in modified sonata form with the first subject absent in the recapitulation, ending in B♭ major) The first movement features a stormy opening theme and a gently lyrical second theme.
09:06 Scherzo (in E♭ minor and in ternary form, middle section, and ending in G♭ major) The second movement is a virtuoso scherzo with a more relaxed melodic central section.
17:18 Marche funèbre (the Funeral March): Lento (in B♭ minor and in ternary form) The third movement begins and ends with the celebrated funeral march in B♭ minor which gives the sonata its nickname but has a calm interlude in D♭ major. While the term "funeral march" is perhaps a fitting description of the 3rd movement, complete with the Lento Interlude in D♭ major, the expression "Chopin's Funeral March" is used commonly to describe only the funeral march proper (in B♭ minor). It was played at the graveside during Chopin's own burial at Père Lachaise Cemetery in Paris.
25:33 Finale: Presto (in B♭ minor) The finale contains a whirlwind of unremitting parallel octaves, with unvarying tempo and dynamics, and not a single rest or chord until the final bars with a sudden fortissimo B♭ octave and a B♭ minor chord ending the whole piece.
The emotive "funeral march" has become well-known in popular culture. It was used at the state funerals of John F. Kennedy, Sir Winston Churchill, and Margaret Thatcher and those of Soviet leaders, including Leonid Brezhnev.
International Chopin Piano Competition 1980
In the video below Pogorelić plays the 1st movement (Grave – Doppio movimento) of Frédéric Chopin's Piano Sonata No. 2 in B-flat minor, Op. 35. International Chopin Piano Competition in Warsaw (Poland), 1980.
In 1980, Pogorelić entered the International Chopin Piano Competition in Warsaw and was eliminated in the third round. One of the adjudicators, the great Argentine classical concert pianist Martha Argerich, proclaimed him a "genius" and resigned from the jury in protest.
Ivo Pogorelić
Ivo Pogorelić (also Ivo Pogorelich; born 20 October 1958) is a Yugoslav-born Croatian pianist. He is known for his sometimes unorthodox interpretations, which have brought him a sizable following and both praise and criticism from musical experts. A musician with a wide repertoire, his recordings include works by a variety of composers from the early 18th through 20th centuries.
Pogorelić won the Casagrande Competition in Terni, Italy in 1978 and the Montreal International Musical Competition in 1980. In 1980 he entered the X International Chopin Piano Competition in Warsaw but was eliminated in the third round, prompting juror Martha Argerich to resign from the jury in protest, calling Pogorelić a "genius".
This action by Argerich, herself a pianist of international renown, precipitated a major scandal in the world of classical music. Her action was supported by two other jurors, who declared that it was "unthinkable that such an artist should not make it to the finals". Other judges spoke out about their disapproval of what they considered Pogorelić's eccentricities.
Juror Eugene List stated, "He doesn't respect the music. He uses extremes to the point of distortion. And he puts on too much of an act."
Louis Kentner had previously resigned from the jury after his own students were eliminated in the first stage saying, "if people like Pogorelić make it to the second stage, I cannot participate in the work of the jury. We (sic) have different aesthetic criteria."
Pogorelić gave his debut recital in New York's Carnegie Hall in 1981. He debuted in London the same year. Since then, he has played many solo recitals worldwide and has played with some of the world's leading orchestras including the Boston Symphony Orchestra, the London Symphony Orchestra, the Chicago Symphony Orchestra, the Vienna Philharmonic, the Berlin Philharmonic, and many others.
Pogorelić soon began recording for Deutsche Grammophon and in 1982 he became one of their exclusive artists. He has made recordings of works by Bach, Beethoven, Brahms, Chopin, Haydn, Liszt, Mozart, Mussorgsky, Prokofiev, Rachmaninoff, Ravel, Scarlatti, Schumann, Scriabin, and Tchaikovsky. He was the first classical pianist to be invited to perform in Kuwait.
Following the death of his wife in 1996, Pogorelić took a long leave from giving concerts.
In 2019, he released his first album in 21 years, featuring piano sonatas by Beethoven (Nos. 22 and 24) and Rachmaninoff (Sonata No. 2, revised version).
Sources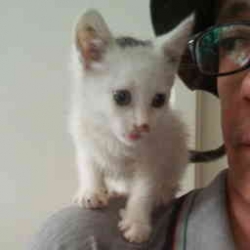 Latest posts by M. Özgür Nevres
(see all)