Georgian classical pianist Khatia Buniatishvili plays Frédéric Chopin's Piano Sonata No. 2 in B♭ minor, Op. 35, popularly known as The Funeral March.
The sonata is in four movements:
Grave – Doppio movimento (in B♭ minor and in modified sonata form with the first subject absent in the recapitulation, ending in B♭ major) The first movement features a stormy opening theme and a gently lyrical second theme.
Scherzo (in E♭ minor and in ternary form, middle section, and ending in G♭ major) The second movement is a virtuoso scherzo with a more relaxed melodic central section.
Marche funèbre: Lento (in B♭ minor and in ternary form) The third movement begins and ends with the celebrated funeral march in B♭ minor which gives the sonata its nickname but has a calm interlude in D♭ major. While the term "funeral march" is perhaps a fitting description of the 3rd movement, complete with the Lento Interlude in D♭ major, the expression "Chopin's Funeral March" is used commonly to describe only the funeral march proper (in B♭ minor). It was played at the graveside during Chopin's own burial at Père Lachaise Cemetery in Paris.
Finale: Presto (in B♭ minor) The finale contains a whirlwind of unremitting parallel octaves, with unvarying tempo and dynamics, and not a single rest or chord until the final bars with a sudden fortissimo B♭ octave and a B♭ minor chord ending the whole piece.
The emotive "funeral march" has become well-known in popular culture. It was used at the state funerals of John F. Kennedy, Sir Winston Churchill, and Margaret Thatcher and those of Soviet leaders, including Leonid Brezhnev.
Sources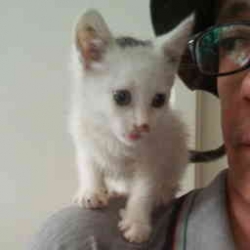 Latest posts by M. Özgür Nevres
(see all)