Italian classical guitarist Marco Salcito performs Invierno Porteño (Buenos Aires Winter), the last (4th) movement of The Cuatro Estaciones Porteñas, also known as the Estaciones Porteñas or The Four Seasons of Buenos Aires, a set of four tango compositions written by the Argentine tango composer, bandoneon player, and arranger Ástor Piazzolla (March 11, 1921 – July 4, 1992). Transcribed, arranged and performed by Marco Salcito.
Francesco Apolloni : sound engineer
Martina Salcito : Video Shooting
The Cuatro Estaciones Porteñas (The Four Seasons of Buenos Aires) were originally conceived and treated as different compositions rather than one suite, although Piazzolla performed them together from time to time. The pieces were scored for his quintet of violin (viola), piano, electric guitar, double bass and bandoneón. By giving the adjective porteño, referring to those born in Buenos Aires, the Argentine capital city, Piazzolla gives an impression of the four seasons in Buenos Aires.
The Four Seasons
Verano Porteño (Buenos Aires Summer). Written in 1965, originally as incidental music for the play "Melenita de Oro" by Alberto Rodríguez Muñoz.
Otoño Porteño (Buenos Aires Autumn). Written in 1969.
Primavera Porteña (Buenos Aires Spring). Written in 1970.
Invierno Porteño (Buenos Aires Winter). Written in 1970.
"I transcribed and arranged this version for guitar of Invierno Porteño on listening to the 1970 recording of the album "Concierto para Quinteto" by A. Piazzolla."

"I tried as much as possible to highlight in the arrangement the individual improvisations of the different wonderful soloists like the one on the piano by Osvaldo Manzi, or the viola by Antonio Agri."

"The spirit of tango and the music of J. S. Bach coexist in this work that is built by the author on a bass of Passacaglia clearly evident in the last of the eight sections. In this last section the viola, the Bandoneon and the electric guitar of Cacho Tirao dialogue in a counterpoint of Bachian style that first flows into the last dance in 4/4 and then disappears in the cold of winter with the pizzicati that recall the Antonio Vivaldi's famous winter opera."

–Marco Salcito
Marco Salcito plays guitar made by Enzo Guido
Thanks to Valmusic and La Bella Strings for their support.
Sources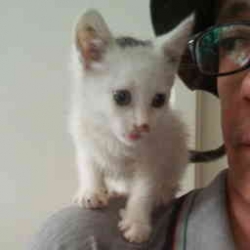 Latest posts by M. Özgür Nevres
(see all)