Italian Baroque composer Giovanni Battista Pergolesi's Stabat Mater, it is originally scored for soprano and alto soloists, here it is sung by the Hungarian soprano Emőke Baráth and the French countertenor Philippe Jaroussky. Orfeo 55 conducted by Nathalie Stutzmann. Recorded at the Château de Fontainebleau, France, April 2014. Video by Ozango / ARTE France. A stunning performance, enjoy!
Stabat Mater is composed in the final weeks of Pergolesi's life, before his premature death at age 26 (4 January 1710 – 16 March 1736), and scored for soprano and alto soloists, violin I and II, viola and basso continuo (cello and organ).
It is one of Pergolesi's most celebrated sacred works, achieving great popularity after the composer's death. Many pieces which were said to have been composed by Pergolesi have been misattributed; the Stabat Mater is definitely by Pergolesi, as a manuscript in his handwriting has been preserved. The work was composed for a Neapolitan confraternity, the Confraternità dei Cavalieri di San Luigi di Palazzo, which had also commissioned a Stabat Mater from Alessandro Scarlatti. Pergolesi composed it during his final illness from tuberculosis in a Franciscan monastery in Pozzuoli, along with a Salve Regina setting.
Pergolesi's Stabat Mater
The work is divided into twelve movements, each named after the incipit of the text. Much of the music is based on Pergolesi's earlier setting of the Dies Irae sequence. With starting times:
00:54 Duetto: "Stabat Mater Dolorosa" Grave, F minor, common time
05:18 Soprano aria: "Cujus animam gementem" Andante amoroso, C minor, 3/8
07:20 Duetto: "O quam tristis et afflicta" Larghetto, G minor, common time
09:27 "Quae moerebat et dolebat" Allegro, E-flat major, 2/4
11:28 Duetto: "Quis est homo" Largo, C minor, common time & 13:29 – Duetto: "Pro peccatis suae gentis…" Allegro, C minor
14:20 Soprano aria: "Vidit suum dulcem natum" Tempo giusto, F minor, common time
17:52 Alto aria: "Eja mater fons amoris" Andantino, C minor, 3/8
20:06 Duetto: "Fac ut ardeat cor meum" Allegro, G minor, cut common time
22:13 Duetto: "Sancta mater, istud agas" Tempo giusto, E-flat major, common time
27:26 Alto aria: "Fac ut portem Christi mortem" Largo, G minor, common time
31:12 Duetto: "Inflammatus et accensus" Allegro ma non troppo, B-flat major, common time
33:09 Duetto: "Quando corpus morietur" Largo assai, F minor, common time & 36:40 Duetto: "Amen…" Presto assai, F minor, common time
Emőke Baráth
Emőke Baráth (birth: 1985) is a Hungarian soprano. Her musical training began at age six with piano, she later also played cello and the harp. She started singing at the age of 18 with Julia Pászthy at the Franz Liszt Music Academy in Budapest. She has won numerous awards between 2003 and 2011.
She has a beautiful, clear voice and secure technique, and naturally she achieved success in the international singing competitions. This opened the artist's rapid career start in the major opera houses and important concert stages.
Philippe Jaroussky
Philippe Jaroussky (born 13 February 1978) is a French countertenor. He began his musical career with the violin, winning an award at the Versailles conservatory and then took up the piano before turning to singing. He is noted for a virtuosic coloratura technique and for compelling and enlivened interpretations of baroque cantatas and operas.
Nathalie Stutzmann and Orfeo 55
Having studied conducting with the legendary Finnish teacher Jorma Panula and mentored by Seiji Ozawa and Simon Rattle, Nathalie Stutzmann founded her own chamber orchestra, Orfeo 55 in 2009. The orchestra's permanent home is at the Arsenal in Metz, France, where she is Artist in Residence. Orfeo 55 plays on both baroque and modern instruments in a wide-ranging repertoire from Bach, Handel, Pergolesi and Vivaldi to Mozart, Beethoven, Wagner, Brahms, Tchaikovsky, Janacek, Richard Strauss and Schoenberg. Her approach – at once free and rigorous – her knowledge of phrasing and the emotional intensity of her performances has led to huge appreciation, by both the audiences she entertains, as well as the orchestras she leads.
Decorated "Chevalier des Arts et Lettres" and "Chevalier de l'Ordre National du Mérite" by the French State, Nathalie Stutzmann also teaches performance classes throughout the world and is a teacher at Geneva's Haute Ecole de Musique.
Sources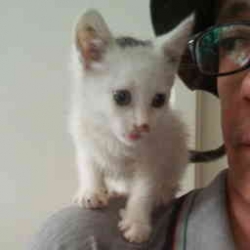 Latest posts by M. Özgür Nevres
(see all)