French countertenor Philippe Jaroussky and the Franco-Spanish classical guitarist Thibaut Garcia perform "Manhã de Carnaval" (English: Carnival Morning), often referred to as "Black Orpheus", a song by Brazilian composer Luiz Bonfá (17 October 1922 – 12 January 2001) and lyricist Antônio Maria (17 March 1921-15 October 1964). The song was the principal theme in the 1959 Portuguese-language film Orfeu Negro (Black Orpheus) by French director Marcel Camus (21 April 1912 – 13 January 1982).
Manhã de Carnaval
The song "Manhã de Carnaval" (translated as "Carnival Morning"), written by Brazilian composer Luiz Bonfá and lyricist Antônio Maria, is commonly known as "Black Orpheus". It served as the primary theme for the 1959 Portuguese-language film "Orfeu Negro" directed by Marcel Camus.
The film's soundtrack featured other works by Antônio Carlos Jobim and Vinícius de Moraes, as well as Bonfá's composition "Samba de Orfeu". "Manhã de Carnaval" appears multiple times throughout the film, sung or hummed by the main characters Orfeu and Euridice, as well as in instrumental form. As a result, the song is often referred to as the film's main musical theme.
In the film, the song is dubbed by Agostinho dos Santos when it is sung by the character Orfeu, portrayed by the Brazilian athlete and actor Breno Mello (September 7, 1931 – July 11, 2008). Initially rejected by Camus for the film, Bonfá was able to persuade the director that "Manhã de Carnaval" was a superior choice to the song he had originally composed as a replacement. "Orfeu Negro" was a major international success, winning an Academy Award in 1960, and brought the song to a wider audience.
"Manhã de Carnaval" was one of the first Bossa Nova compositions to gain popularity outside Brazil, especially in the United States. It is considered one of the most important Brazilian Jazz/Bossa songs that helped establish the Bossa Nova movement in the late 1950s.
The song has since become a jazz standard in the U.S. and is regularly performed by musicians worldwide, either with vocals or as an instrumental. In the U.S., the song is known by several names, including "A Day in the Life of a Fool", "Carnival", "Theme From Black Orpheus", or simply "Black Orpheus". In France, it is also known as "La Chanson d'Orphée". All foreign language versions of the song were written by lyricists other than Antônio Maria, using Bonfá's original music.
Manhã de Carnaval Lyrics
Manhã tão bonita manhã
De um dia feliz que chegou2
O sol no céu surgiu
Em cada cor brilhou
Voltou o sonho então ao coração
Depois deste dia feliz
Não sei se outro dia haverá
É nossa manhã, tão bela afinal
Manhã de carnaval
Manhã tão bonita manhã
Na vida uma nova canção
Cantando só teus olhos
Teu riso, tuas mãos
Pois há de haver um dia em que virás
Das cordas do meu violão
Que só teu amor procurou
Vem uma voz,
falar dos beijos perdidos
Nos labios teus
Canta o meu coração
Alegria voltou
Tão feliz a manhã desse amor
English translation: Carnaval Morning
Morning, such a gorgeous morning
Of a happy day that came
The sun rose in the sky
And shone every colour
And returned a slumber to our hearts
After this of happiness
I don't know if there will be another
And our morning, so beautiful after all
Carnival morning
Morning, what a beautiful morning
There is a new song in life
Singing just your eyes
Your laughter, your hands
Because there shall be a day when you will be back
From the strings of my guitar
That your love sought out
There comes a voice
To speak of lost kisses
Upon your lips
My heart is singing
Joy has returned
Such bliss is the morning of this love
Phillippe Jaroussky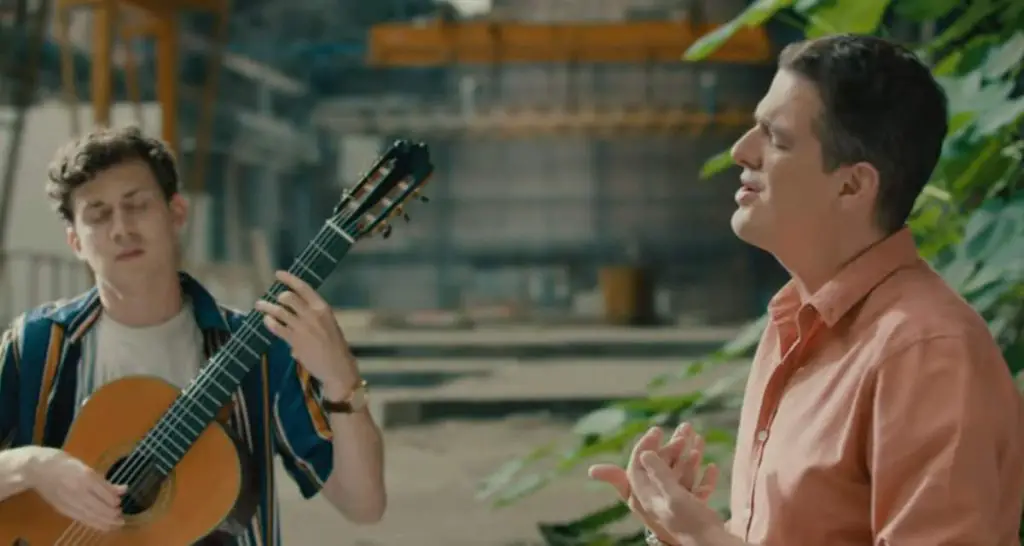 Philippe Jaroussky (born 13 February 1978) is a French countertenor. He began his musical career with the violin, winning an award at the Versailles conservatory, and then took up the piano before turning to singing.
Unusually for a countertenor, Jaroussky performs entirely in the falsetto register. He has said that his natural singing voice is in the baritone range.
He received the Révélation Artiste lyrique in the 2004 Victoires de la musique classique and was Artiste lyrique de l'année in the 2007 and 2010 edition. Jaroussky was awarded "The Best Singer of the Year" at the Echo Klassik Awards, in 2008 and 2016. He also received an Echo Klassik Award in 2012 for the Album Duetti, which he recorded with Max Emanuel Cenčić. In 2020, he was awarded Victoire d'honneur in the Victoires de la musique classique.
Jaroussky was named Chevalier of the Ordre des Arts et des Lettres in 2009 and was promoted to the rank of Officier in 2019.
The asteroid 332183 Jaroussky was named after him.
Thibaut Garcia
Thibaut Garcia, the Franco-Spanish guitarist, was born in 1994 in Toulouse, where he began learning the guitar at the age of seven. He then won the guitar prize in the class Paul Ferret. At the age of 16, he was admitted to the Conservatoire National Supérieur de Musique et de Danse de Paris, in Olivier Chassain's class, while at the same time benefiting from the guidance of Judicaël Perroy.​
At the age of 16, he was awarded the First Prize at the Ana Amalia competition in Weimar, Germany. Since then, he has won first prize in several international competitions, in particular, the Guitar Foundation of America at Oklahoma City, USA, in 2015, the José Tomas at Petrer, Spain, in 2014, and the International Competition of Seville, Spain, in 2013. Since then he has been asked to sit on their juries and to give master classes. In 2015, he was named sponsee of the Académie Charles Cros. In 2019, he was called 'Instrumental Revelation' at the Victoires de la Musique Classique.​
In 2016, Thibaut Garcia made his concerto debut with the Orchestre National du Capitole de Toulouse. He appeared in other concertos in the next few months, especially with the Baden-Baden Orchestra, the Orchestre National de Montpellier, Orchestre de Cannes PACA, the Orchestre de Dijon-Bourgogne, and the BBC orchestras.​
In 2017, Thibaut Garcia is appointed BBC New Generation Artist, leading him to perform in recitals and concertos in the UK. That year he notably made his debut in London's Wigmore Hall.
When it comes to chamber music, Thibaut Garcia has played with Edgar Moreau, Raphaël Sévère, Jean-Frédéric Neuburger, Antoine Mornière, Boris Grelier, Anaïs Constans, La Marca brothers, Kathryn Rudge…
In 2016, he signed exclusively with Warner Classics/Erato for his recording projects, with the first release being Leyendas. His second album, Bach Inspirations, was released in the fall of 2018.
Sources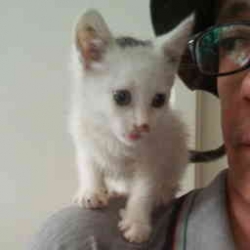 Latest posts by M. Özgür Nevres
(see all)