Accompanied by the Cambridge ensemble, Welsh soprano Angharad Gruffydd Jones and the American countertenor Lawrence Zazzo perform Giovanni Battista Pergolesi's Stabat Mater, a musical setting of the Stabat Mater sequence, a 13th-century Catholic hymn to Mary, which portrays her suffering as Jesus Christ's mother during his crucifixion. Conductor: Timothy Brown.
Pergolesi's Stabat Mater
The piece is composed in 1736, in the final weeks of Giovanni Battista Pergolesi's very short life (4 January 1710 – 16 March 1736, he died at a very young age of 26 of tuberculosis). It is scored for soprano and alto soloists, violin I and II, viola and basso continuo (cello and organ).
Stabat Mater is one of Pergolesi's most celebrated sacred works, achieving great popularity after the composer's premature death. Many pieces which were said to have been composed by Pergolesi have been misattributed; the Stabat Mater is definitely by Pergolesi, as a manuscript in his handwriting has been preserved. The work was composed for a Neapolitan confraternity, the Confraternità dei Cavalieri di San Luigi di Palazzo, which had also commissioned a Stabat Mater from Alessandro Scarlatti. Pergolesi composed it during his final illness from tuberculosis in a Franciscan monastery in Pozzuoli, along with a Salve Regina setting.
Structure
The work is divided into twelve movements, each named after the incipit of the text. Much of the music is based on Pergolesi's earlier setting of the Dies Irae sequence.
Duetto: "Stabat Mater Dolorosa" Grave, F minor, common time
Soprano aria: "Cujus animam gementem" Andante amoroso, C minor, 3/8
Duetto: "O quam tristis et afflicta" Larghetto, G minor, common time
"Quae moerebat et dolebat" Allegro, E-flat major, 2/4
Duetto: "Quis est homo" Largo, C minor, common time & 13:29 – Duetto: "Pro peccatis suae gentis…" Allegro, C minor
Soprano aria: "Vidit suum dulcem natum" Tempo giusto, F minor, common time
Alto aria: "Eja mater fons amoris" Andantino, C minor, 3/8
Duetto: "Fac ut ardeat cor meum" Allegro, G minor, cut common time
Duetto: "Sancta mater, istud agas" Tempo giusto, E-flat major, common time
Alto aria: "Fac ut portem Christi mortem" Largo, G minor, common time
Duetto: "Inflammatus et accensus" Allegro ma non troppo, B-flat major, common time
Duetto: "Quando corpus morietur" Largo assai, F minor, common time & Duetto: "Amen…" Presto assai, F minor, common time
Angharad Gruffydd Jones
The Welsh soprano, Angharad Gruffydd Jones, studied French and Italian languages at Clare College, Cambridge, before winning a scholarship to the Royal College of Music to study with Margaret Kingsley, graduating in 2001. She came second in the 1999 Young Welsh Singer of the Year. She won the 2000 Miriam Licette Scholarship, which funded several short periods studying French song in France. Her studies at the RCM were supported by generous awards from the Arts Council of Wales and the Musicians Benevolent Fund Music Education Awards.
Angharad Gruffydd Jones has a wide concert experience both as a consort singer and soloist, and she has performed extensively in Britain and Europe working, with conductors including Ivor Bolton, Richard Hickox, Robert King, Sir Roger Norrington, Roy Goodman, and Peter Schreier, in repertoire from Johann Sebastian Bach and George Frideric Handel to Samuel Barber.
In 2000 Angharad Gruffydd Jones appeared as a soloist as part of Sir John Eliot Gardiner's Bach Cantata Pilgrimage with the Monteverdi Choir. She was a member of Glyndebourne Touring Opera chorus in 2002, and in 2003 was a member of the chorus for Berlioz Les Troyens at the Théâtre du Chatelet, Paris. Performances in 2003 included Berlioz L'Enfance du Christ for the Cambridge Festival, a series of recitals at the Beaumaris Festival, G.F. Handel's Apollo and Daphne with the Brook St Band, and for the Buxton Festival, Iris in G.F. Handel's Semele, in which she was also covering the title role. Performances in 2004 included a European tour of J.S. Bach B Minor Mass (BWV 232) with Sir John Eliot Gardiner and the Monteverdi Choir, Heinrich Schütz and Monteverdi with Harry Christophers and The Sixteen at the Aldeburgh Easter Festival, and a return visit to the Petworth Festival with the Brook Street Band for G.F. Handel's Dixit Dominus.
As a recitalist, Angharad Gruffydd Jones has appeared at festivals throughout the United Kingdom, and has taken part in a master-class on Schumann Lieder with Roger Vignoles at the Purcell Room. She has worked on French mélodies in France with Robin Bowman and Michel Piquemal, both former students of the late Pierre Bernac, as a result of winning the Miriam Licette Scholarship. She has recorded for BBC Television and Radio 3 and appears on a number of CD recordings for ASV and Arte Nova. Alongside her standard song repertoire, she has a particular interest in French music and is a keen performer of composers such as Francis Poulenc, Debussy, and Gabriel Fauré, as well as lesser known songs by Hahn, Ravel, Chabrier. and Chausson.
Lawrence Zazzo
One of the most outstanding singers of his generation, Lawrence Zazzo (born December 15, 1970, in Philadelphia) is an American countertenor. His repertoire includes roles in many Baroque operas and oratorios, as well as works of the 20th century. He lives in England.
A native of Philadelphia and a graduate in both English and Music from Yale University and King's College, Cambridge, Lawrence made his operatic debut as Oberon A Midsummer Night's Dream to great acclaim while completing his vocal studies at the Royal College of Music, London.
He has since appeared in many of the world's finest opera houses and concert halls. His opera roles include the title role in Giulio Cesare (Metropolitan Opera New York, Paris, London, Amsterdam, Brussels, Seville, Bilbao), the title role in Gluck's Orfeo (Vienna, Toronto, Oslo, Netherlands), Oberon A Midsummer Night's Dream (Rome, Lyon, Aix-en-Provence, Toronto, Beijing), Farnace Mitridate (Munich), the title role in Radamisto (English National Opera), Arsamene Serse (Theatre des Champs-Elysees, English National Opera, Oper Frankfurt), Goffredo Rinaldo (Berlin Staatsoper, Zurich, Opéra de Montpellier), Ottone Agrippina (Brussels, Frankfurt, Theatre des Champs-Elysees), Endimione La Calisto (Munich, Brussels, Paris), Ottone L'incoronazione di Poppea (Vienna, Berlin, Brussels, Munich), Ruggiero in Orlando Furioso (Frankfurt), and the title roles in Handel's Sosarme (Sao Carlo, Lisbon) and Alessandro (Karlsruhe).
Zazzo is also a keen advocate of 20th century and contemporary music. He recently created the role of Odysseus in Rolf Riehm's Sirenengesang at the Frankfurt Opera, as well as Trinculo in Thomas Ades' The Tempest at the Royal Opera House Covent Garden. His Paris Opera debut was as Kreon in Liebermann's Medea. He has also sung Sciarrino's Luci mie traditrici in Brussels, New York, and Rouen, and is closely associated with the role of Mascha in Peter Eötvos' Three Sisters which he has performed in several productions in Lyon, Brussels, Edinburgh, Vienna, and the Netherlands. He made his BBC Symphony Orchestra debut in their commission of Jonathan Dove's Hojoki, and sang the Refugee in Jonathan Dove's Flight for the Glyndebourne Festival. He made his Wigmore recital debut with a programme of 20th-century American songs, and recently also premiered there a commissioned song cycle of Shakespeare fool songs by composer Iain Bell.
He has worked with many distinguished conductors in the fields of Baroque and contemporary music, including René Jacobs, William Christie, Nikolaus Harnoncourt, Rinaldo Alessandrini, Christophe Rousset, John Nelson, Ivor Bolton, Ottavio Dantone, James Conlon, Alan Curtis, Hervé Niquet, Harry Bicket , Joshua Rifkin, Christopher Hogwood, Peter Eötvos, Jean-Claude Malgoire, Trevor Pinnock, Jordi Savall, Harry Christophers, Paul Goodwin and Gabriel Garrido. He was the first western countertenor invited to China to sing Messiah at the Shanghai Opera.
His international concert career highlights include: the title roles of Handel's Lotario and Riccardo Primo with the Kammerorchester Basel and Paul Goodwin, Messiah with Rene Jacobs and the Freiburger Barockorchester and in Notre Dame Cathedral with John Nelson and L'ensemble Orchestrale de Paris, Bach Lutheran Masses under Joshua Rifkin in Leipzig, the St. Matthew Passion in Ambronay and Köthen with the Akademie für Alte Musik, the title role in Handel's Amadigi with Christopher Hogwood and the AAM in London and Birmingham, the title role in Mozart's Ascanio in Alba with the Berliner Symphoniker, Vivaldi's Nisi Dominus and Gloria with the Israel Camerata, the B Minor Mass with Ivor Bolton in Salzburg, Jephtha in Graz with Nikolaus Harnoncourt, Theodora in Paris and Vienna with Hervé Niquet and Le Concert Spirituel, and Saul in Berlin and Lisbon with René Jacobs and Concerto Köln. An accomplished recitalist, he has given many around Europe, most recently at the Wigmore Hall, Opera Frankfurt, the Norwegian Opera, the Festival d'Opera Baroque de Beaune, the Rheinvokal Festival, the MA Festival Bruges, and the Vienna Konzerthaus.
His recordings include Rinaldo, Messiah, Griselda and Saul for Harmonia Mundi; Serse and Fernando for Virgin Classics, Partenope for Chandos, Deborah for Naxos, Mozart's Apollo et Hyacinthus for Linn Records, Benjamin Britten's Rejoice in the Lamb, and Pergolesi's Stabat Mater for Columns Classics, Riccardo Primo, Athalia, and Duetti Amorosi for Sony BMG, Byrdland, the music of William Byrd and Dowland with the Paragon Saxophone Quartet for Landor Records, and Lunarcy, a lute recital of early and contemporary mad songs with lutenist Shizuko Noiri on EPR Classics. His first solo orchestral CD, A Royal Trio, with La Nuova Musica was released last year on Harmonia Mundi USA, as well as a new complete recording of Mozart's Mitridate with the Classical Opera Company.
Sources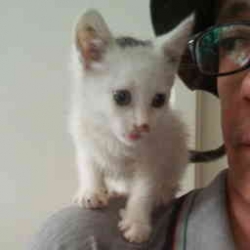 Latest posts by M. Özgür Nevres
(see all)