Marissa Carroll (mandolin) and Joel Woods (guitar) play Niccolò Paganini's Sonata Concertata, a three-movement piece in A major, op. 61 for guitar and violin. Here, the performers use mandolin instead of violin. Performed at the Ian Hanger Recital Hall at the Queensland Conservatorium of Music, Brisbane, Australia in May 2011.
Marissa Carroll's mandolin is a 1920s Lyon and Healy Style 'B' and Joel Woods's Guitar is by Australian luthier Kim Lissarrague.
Paganini's Sonata Concertata
Paganini's Sonata Concertata in A Major, M.S. 2, is a chamber work scored for guitar and violin, displaying the composer's proficiency on both instruments.
Movements:
Allegro spiritoso. This movement is fast-paced and spirited, with the guitar and violin trading off thematic material.
Adagio assai espressivo. This slow movement provides a contrast to the exuberance of the first, featuring more lyrical and expressive themes.
Rondeau – (Allegretto con brio. Scherzando). This final movement is lively and dance-like, with the guitar and violin once again taking turns playing the thematic material.
Paganini's Sonata Concertata showcases the guitar not merely as an accompaniment to the violin, but as an equal partner in the musical dialogue. It reflects Paganini's unique understanding of both instruments, with the guitar's resonance and harmonic capacity beautifully complementing the violin's lyrical and virtuosic potential. This makes the work a favorite among both violinists and classical guitarists.
In the video below, the piece is performed with its original instruments (guitar and violin) by the Italian violinist Chiara Morandi and the American classical guitarist Eliot Fisk. This performance was a part of the opening concert of the 2nd International Competition for Classical Guitar "Stefano Strata – Città di Pisa", performed by the great guitarist Eliot Fisk on November 1, 2011.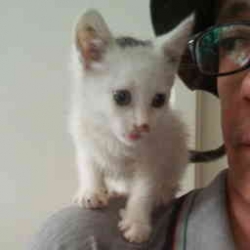 Latest posts by M. Özgür Nevres
(see all)