Conducted by Andrei Gorbatenko, the San Francisco Academy Orchestra plays Wolfgang Amadeus Mozart's Symphony No. 1 in E flat major, K. 16. It was written in 1764 when Mozart was only eight years old.
Wolfgang Amadeus Mozart's Symphony No. 1
Mozart was already notable in Europe as a wunderkind performer but had composed little music. The piece was written on the Mozart family's Grand Tour of Europe in London when they had to move to Chelsea during the summer of 1764 due to Mozart's father Leopold's illness (throat infection).
The house at 180 Ebury Street, now in the borough of Westminster, where this symphony was written, is marked with a plaque. The symphony was first performed on 21 February 1765. The work shows the influence of several composers, including his father and the sons of Johann Sebastian Bach, especially Johann Christian Bach, an important early symphonist working in London whom Mozart had met during his time there.
Mozart's father criticized the piece for being too basic and pointed out three mistakes in the music theory, but it's not bad for an eight-year-old… Of course, it is not one of Mozart's best works, but it's a sign of things to come.
The work is in 3 movements:
Molto allegro, 4/4
Andante, C minor, 2/4
Presto, 3/8
In the second movement, the eight-year-old Mozart makes use of the four-note motif that appears in the finale of his Jupiter symphony, No. 41. The four notes, Do, Re, Fa, Mi, make an appearance in several of Mozart's works, including his Symphony No. 33. This theme is stated by the horns in his first symphony.
The Folkwang Kammerorchester Essen is a chamber orchestra historically formed mostly by students of the Folkwang University in Essen, Germany, and other Musikhochschulen in North Rhine-Westphalia, to prepare them for a future position in an orchestra; however, it currently employs a core of permanent members from all over Germany and the world.
Members are auditioned and trialed as in a professional orchestra, and, if successful, are offered a permanent contract up to the age of 35. It was founded in 1958 by the director of the Folkwangschule Heinz Dressel. More than 500 musicians were since employed in opera- and symphony orchestras in Germany and abroad.
Sources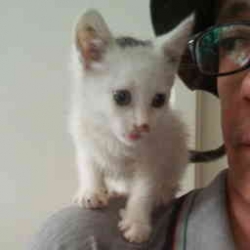 Latest posts by M. Özgür Nevres
(see all)