Conducted by Nicholas Ward, Manchester-based Northern Chamber Orchestra plays Wolfgang Amadeus Mozart's Symphony No. 2 in B flat major, KV 17. In fact, the symphony is now considered to be not by Wolfgang Amadeus Mozart, but by possibly his father, Leopold Mozart.
Mozart's Symphony No. 2
This symphony has been given the number Anhang C 11.02 in the sixth edition of Ludwig Ritter von Köchel's catalog of Mozart's music and is now also cataloged as Eisen B♭ 6 in Cliff Eisen's catalog of Leopold Mozart's symphonies.
The piece is in four movements in the usual quick-slow-minuet-quick pattern:
Allegro
(Andante)
Menuetto I & II
Presto
Northern Chamber Orchestra
The Northern Chamber Orchestra (or NCO) is a chamber orchestra based in Manchester, England. Established in 1967, the orchestra gives concerts at Heritage Centre, Macclesfield, St Ann's Church, Manchester, as well as Blackburn, Skipton, Lancaster, and Tatton Park, Knutsford. They are also currently the resident orchestra for the Buxton Festival.
As of the 2010-2011 season, the orchestra contains 19 musicians. Diana Cummings was the leader and soloist of the NCO for 10 years from 1975 to 1985. Since 1984, the orchestra's musical director and leader is the violinist Nicholas Ward.
The orchestra has recorded commercially for the Naxos label, including works by composers such as Joseph Haydn, Wolfgang Amadeus Mozart, and Georg Philipp Telemann.
Sources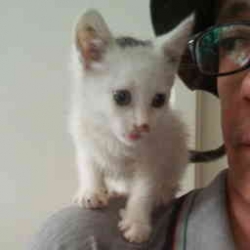 Latest posts by M. Özgür Nevres
(see all)