Conducted by the Swiss conductor Michel Corboz, Ensemble vocal de Lausanne (choir) and Sinfonia Varsovia (orchestra) perform Wolfgang Amadeus Mozart's Requiem Mass in D minor (K. 626). Soloists: Charlotte Müller Perrier – soprano, Valérie Bonnard – alto, Valério Contaldo – tenor, Peter Harvey – baritone. Recorded during "La folle journée" 2010, the French annual classical music festival held in Nantes, which is the largest classical music festival in France.
Programme
I. Introitus
II. Kyrie
Sequentia

Dies irae
Tuba mirum
Rex tremendae
Recordare
Confutatis
Lacrimosa

IV. Offertorium

Domine Jesu
Hostias

V. Sanctus
VI. Benedictus
VII. Agnus Dei
VIII. Communio
The Requiem was composed in Vienna in 1791 and left unfinished at Mozart's death on December 5. A completion dated 1792 by Franz Xaver Süssmayr was delivered to Count Franz von Walsegg, who had anonymously commissioned the piece for a Requiem Mass to commemorate the February 14 anniversary of his wife's death.
Ensemble Vocal de Lausanne
L'Ensemble Vocal de Lausanne (English: Lausanne Vocal Ensemble) was founded by Michel Corboz in 1961. It is composed of a core of young professionals with which come to associate, according to interpreted work, other high level chorus-singers. This characteristic makes it possible the ensemble to approach a very broad repertory, covering the history of the music of the beginnings of the Baroque (Monteverdi, Carissimi…) with the 20th century (Francis Poulenc, Arthur Honegger…) and in all the formats, from a small group of 12 singers to the symphonic chorus.
Sinfonia Varsovia
The Sinfonia Varsovia is an orchestra based in Warsaw, Poland. It was founded in 1984 by Yehudi Menuhin, Waldemar Dąbrowski and Franciszek Wybrańczyk, as a successor to the Polish Chamber Orchestra. Since 2003 the orchestra has been led by Krzysztof Penderecki as its artistic director.
Menuhin had a close relationship with the orchestra that he helped to found, conducting them in the recording of a full cycle of Schubert's symphonies released in 1998. This followed a cycle of live performances of Beethoven's symphonies in 1994. The cycle was recorded and commercially released. Other conductors to have worked with the orchestra include Claudio Abbado, Charles Dutoit, Valery Gergiev and Lorin Maazel.
Sources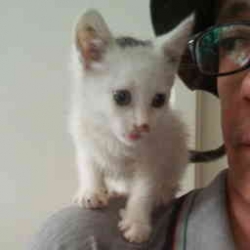 Latest posts by M. Özgür Nevres
(see all)