Accompanied by the Haydn Ensemble Berlin, Swiss flute player Emmanuel Pahud performs Wolfgang Amadeus Mozart's Flute Concerto No. 1 in G major (K. 313). Mozartwoche 2000, Salzburg.
Mozart's Flute Concerto No. 1 in G major (K. 313)
The Flute Concerto No. 1 in G major (K. 313) was written in 1778 by Wolfgang Amadeus Mozart. Commissioned by the Dutch flautist Ferdinand De Jean in 1777, Mozart was supposed to provide four flute quartets and three flute concerti, yet he only completed two of the three concerti: K. 313 being the first. The Andante for Flute and Orchestra K. 315 may have been written as an alternative slow movement for this concerto.
The three movements are:
Allegro maestoso
Adagio ma non troppo
Rondo: Tempo di Menuetto
Haydn Ensemble Berlin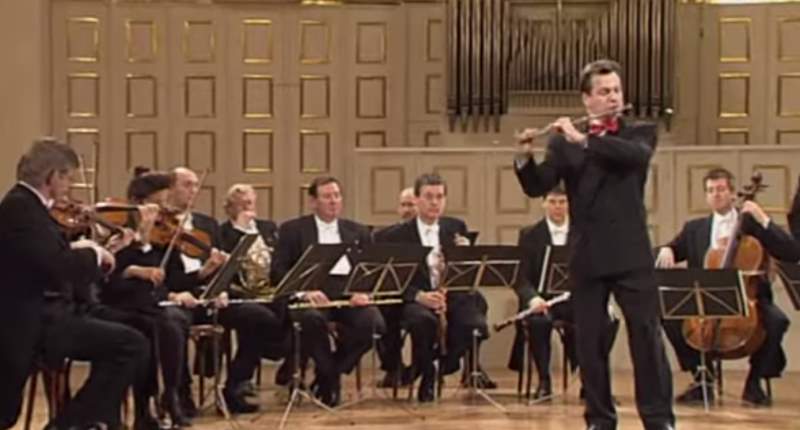 The Haydn Ensemble Berlin is modeled in size and instrumentation on Haydn's orchestra at Esterházy. The group's guest soloist, the French-Swiss flutist, Emmanuel Pahud, was a glistening feature and a colleague appropriate for this ensemble. His is a sound that captivates, much as does the voice of a great singer, a liquid, cleanly focused yet glowing tone that loses none of its pervasiveness through his effortless myriad changes in dynamic and character.
Emmanuel Pahud (born January 27, 1970) was born in Geneva, Switzerland. His father is of French and Swiss background and his mother is French. The Berlin-based flutist is most known for his baroque and Classical flute repertory.
Sources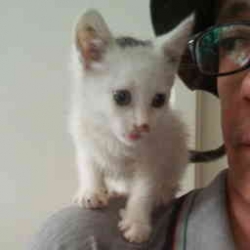 Latest posts by M. Özgür Nevres
(see all)