The great American tenor and Hollywood film star of Italian origin, Mario Lanza sings "Arrivederci Roma" (Goodbye Rome), from the 1958 Italian-American musical film "Seven Hills of Rome". It was Lanza's penultimate film. The composer of the song, Renato Rascel (27 April 1912 – 2 January 1991) also played in the movie. Lyrics of the song by Pietro Garinei and Sandro Giovannini. It was published in 1955 as part of the soundtrack and the American songwriter Carl Sigman wrote the lyrics for the English language version of the movie.
Arrivederci (or a rivederci), which literally means "until we see each other again", is a common Italian equivalent of "goodbye". The original lyrics express the nostalgia of a Roman man for the dinners and short-lived love affairs he had with foreign tourists who came to Rome.
It recalls the popular legend associated with the Trevi Fountain, a fountain in the Trevi district in Rome, Italy, designed by Italian architect Nicola Salvi and completed by Pietro Bracci. Standing 26.3 meters (86 feet) high and 49.15 meters (161.3 feet) wide, it is the largest Baroque fountain in the city and one of the most famous fountains in the world.
Coins are purportedly meant to be thrown using the right hand over the left shoulder. An estimated 3,000 Euros are thrown into the fountain each day. The money has been used to subsidize a supermarket for Rome's needy; however, there are regular attempts to steal coins from the fountain.
Arrivederci Roma Lyrics
Arrivederci Roma
T'invidio turista che arrivi,
t'imbevi de fori e de scavi
poi tutto d'un colpo te trovi
fontana de Trevi ch'è tutta pe' te!
Ce sta 'na leggenda romana
legata a 'sta vecchia fontana
per cui se ce butti un soldino
costringi er destino a fatte tornà
Arrivederci Roma, Goodbye, Au Revoir…
Mentre l'inglesina s'allontana
un ragazzinetto s'avvicina
va nella fontana, pesca un soldo, se ne va!
Arrivederci Roma!
Goodbye Rome
I envy you, tourist, you come,
you feast on forums and ruins,
then suddenly you discover
the fountain of Trevi, which is there all for you.
There's a Roman legend
attached to this old fountain
by which if you throw in a penny
then you'll bind Fate to make you come back.
Goodbye Rome, Goodbye, Au Revoir…
While the English girl departs
a little kid comes by
goes into the fountain, picks a penny, goes away!
Goodbye Rome!
Sources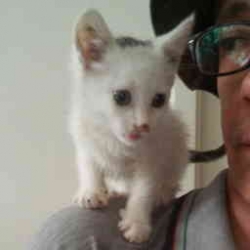 Latest posts by M. Özgür Nevres
(see all)