Slovak operatic soprano Lucia Popp sings "Song to the Moon", a renowned and exquisite aria from Antonín Dvořák's 1901 opera "Rusalka". This performance was recorded in 1980 during the re-opening of the Zurich Opera House.
Song to the Moon
"Song to the Moon" is a renowned and exquisite aria from Antonín Dvořák's opera "Rusalka," which premiered in Prague in 1901. This Czech opera, with a libretto by Jaroslav Kvapil, draws inspiration from various fairy tales, including those by Karel Jaromír Erben and Božena Němcová, and bears similarities to Hans Christian Andersen's "The Little Mermaid." The opera tells the story of Rusalka, a water nymph, who falls deeply in love with a human prince. Her desire to be with him leads her to sacrifice her voice and risk a tragic fate for them both if her love is not reciprocated.
In the emotionally charged "Song to the Moon," featured in the first act, Rusalka implores the moon to convey her love to the Prince. This aria is celebrated for its lyrical beauty and poignant expression of longing and sadness. It has become a favored piece for sopranos, showcasing the depth of emotion and melodic grace that Dvořák masterfully composed. The music is notable for its flowing, lyrical lines, demanding both strength and delicacy from the singer. The orchestration complements the vocal line with a rich, yet subtle backdrop, often highlighting the harp and strings.
Beyond being a vocal highlight, "Song to the Moon" encapsulates the opera's central themes: intense longing, the power of love, and the tragic consequences of a union between two different worlds. This aria not only showcases Dvořák's talent in blending Czech folk elements with the broader Romantic style but also serves as a poignant narrative element within the opera.
Czech Lyrics of "Song to the Moon"
Mesiku na nebi hlubokem
Svetlo tve daleko vidi,
Po svete bloudis sirokem,
Divas se v pribytky lidi.
Mesicku, postuj chvili
reckni mi, kde je muj mily
Rekni mu, stribmy mesicku,
me ze jej objima rame,
aby si alespon chvilicku
vzpomenul ve sneni na mne.
Zasvet mu do daleka,
rekni mu, rekni m kdo tu nan ceka!
O mneli duse lidska sni,
at'se tou vzpominkou vzbudi!
Mesicku, nezhasni, nezhasni!
English Translation of "Song to the Moon"
Moon, high and deep in the sky
Your light sees far,
You travel around the wide world,
and see into people's homes.
Moon, stand still a while
and tell me where is my dear.
Tell him, silvery moon,
that I am embracing him.
For at least momentarily
let him recall of dreaming of me.
Illuminate him far away,
and tell him, tell him who is waiting for him!
If his human soul is, in fact, dreaming of me,
may the memory awaken him!
Moonlight, don't disappear, disappear!
Lucia Popp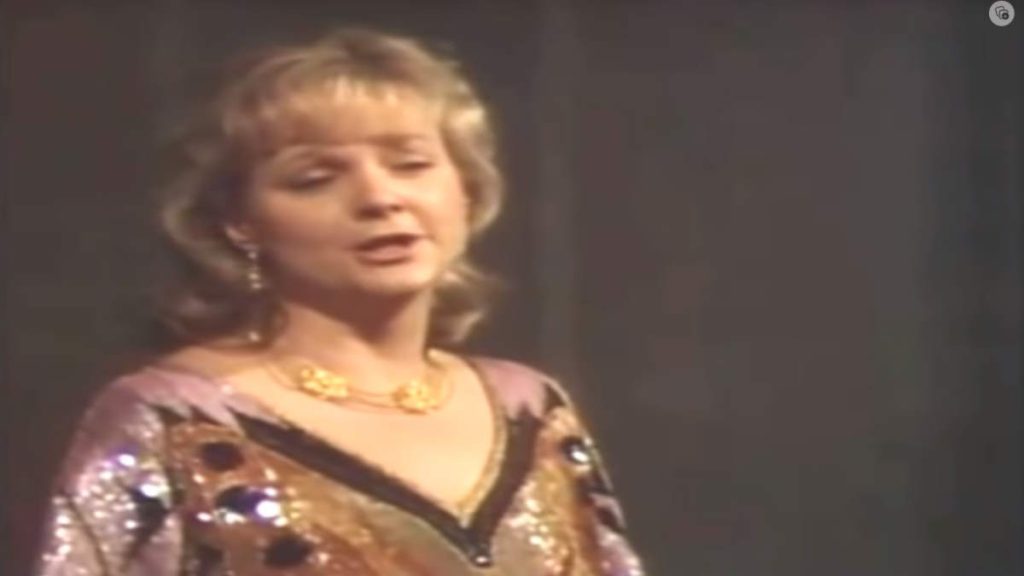 Lucia Popp, born on November 12, 1939, and passing on November 16, 1993, was a Slovak soprano opera singer known for her exceptional versatility and the youthful purity of her voice. Gaining international recognition as the Queen of the Night in Mozart's "The Magic Flute" at the Vienna State Opera in 1963, she embarked on a luminous career that spanned a diverse range of operatic roles and musical styles.
In her early career, Popp's voice possessed a light, lyrical quality, ideal for soubrette roles. However, as her career progressed, her voice matured, gaining richness and warmth, which opened doors to more dramatic and complex roles. She was particularly revered for her interpretations of Mozart, including memorable performances as Susanna in "The Marriage of Figaro" and Pamina in "The Magic Flute." Her repertoire also expanded to include works by Richard Strauss and roles in operas by Verdi, Dvořák, and others.
Popp's voice was celebrated for its clarity, agility, and bell-like quality. Her musicality, phrasing, and interpretative skills were widely praised, and she was known for her deep understanding of the characters she portrayed, bringing emotional depth and authenticity to her performances. Her extensive discography, which includes complete operas, song recitals, and orchestral works, remains a testament to her skill and is still highly regarded.
Beyond her stage career, Popp was known for her warmth and kindness. Her life, however, was cut short when she died prematurely at the age of 54 from brain cancer, leaving a significant void in the opera world. Today, she is remembered as one of the great sopranos of the 20th century, influencing a generation of singers with her exceptional technique and musical intelligence.
Sources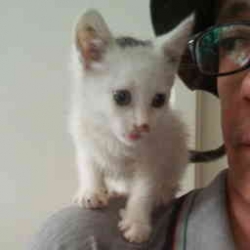 Latest posts by M. Özgür Nevres
(see all)