Accompanied by the San Francisco-based Early Music ensemble Voices of Music, soprano Anna Dennis sings Fairest Isle from Henry Purcell's semi-opera King Arthur (z628), which premiered in 1691. This performance was recorded during the ensemble's "The Great Poets" concert in January 2015.
Voice of Music
Performers and their instruments:
David Tayler & Hanneke van Proosdij, directors
The Musicians and their Instruments
Anna Dennis, soprano
Lisa Grodin, baroque viola by Mathias Eberl, Salzburg, Austria, 1680
Carla Moore, baroque violin by Johann Georg Thir, Vienna, Austria, 1754
Elisabeth Reed, baroque cello, 17th century, after Nicolò Amati
Gabrielle Wunsch, baroque violin by Lorenzo Carcassi, 1764
David Tayler, archlute by Andreas von Holst, Munich, 2012, after Tieffenbrucker, c1610
Hanneke van Proosdij, Italian single manual harpsichord by Johannes Klinkhamer,
Amsterdam, 2000, after Cristofori, Florence, c1725; voice flute by Peter van der Poel, Utrecht 1990 after Stanesby Jr. c1725; soprano recorder by Alec Loretto, New Zealand 2000 after Stanesby Jr. c1725
Purcell's Fairest Isle
"Fairest Isle" is a beautiful and celebrated song by the English composer Henry Purcell. It was written as part of the semi-opera "King Arthur," or "The British Worthy," which premiered in 1691. This semi-opera, with a libretto by John Dryden, blends spoken drama with music and dance and is one of the notable examples of this genre in the 17th century.
The song "Fairest Isle" is in Act V of the opera and is a lyrical celebration of Britain, portrayed as a mythical utopia of love and beauty. The lyrics praise the isle (Britain) as a paragon of virtue and charm, a common theme in the patriotic and nationalistic art of the period. Purcell's setting of these words is masterful, characterized by a simple yet profoundly expressive melody that complements the text's sentiments. The music is often noted for its serene and pastoral quality, reflecting the idyllic depiction of Britain in the lyrics.
Purcell's ability to capture the essence of the text in his musical setting is a testament to his skill as a composer. His music typically exhibits a deep understanding of the English language's rhythms and cadences, which he adeptly translates into musical phrases. "Fairest Isle" is no exception and remains one of Purcell's most beloved and frequently performed songs.
This song is significant not only for its beauty but also for its historical and cultural context. It reflects the pride and nationalism of Britain at the end of the 17th century, a time when the nation was establishing itself as a major power. Moreover, it showcases the high level of artistic achievement during the period, with Purcell being one of the leading figures in Baroque music in England.
Fairest Isle lyrics
Fairest isle, all isles excelling
Seat of pleasure and of love
Venus here will choose her dwelling
And forsake her Cyprian grove
Cupid from his fav'rite nation
Care and envy will remove;
Jealousy, that poisons passion
And despair, that dies for love
Gentle murmurs, sweet complaining
Sighs that blow the fire of love
Soft repulses, kind disdaining
Shall be all the pains you prove
Ev'ry swain shall pay his duty
Grateful ev'ry nymph shall prove;
And as these excel in beauty
Those shall be renown'd for love
Purcell's spare musical setting allows the text to be perfectly rendered as a dance with very simple melismas to highlight words and phrases. The text alternates lines of eight and seven syllables, with the first line of each pair ending on an unstressed syllable and the next line with a stressed syllable; in addition, the even-numbered lines all rhyme together, and these all end with a quantitatively longer syllable ("prove" or "grove" as opposed to, for example, "let" or "pit"); the use of longer syllables at the ends of these lines heightens the contrast to the unstressed syllables.
This alternation of the structure of the poetic lines creates a kind of sway that goes perfectly with the dance-like character of the music. The text of the poem is based on an artful conceit of the poem, in which Britannia is so beautiful, and its inhabitants so fair and desirable, that Venus herself, the symbol of beauty and love, would prefer it to her own divine residence.
Sources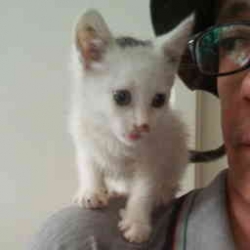 Latest posts by M. Özgür Nevres
(see all)