Ukrainian classical pianist Valentina Lisitsa plays August Wilhelmj's arrangement of the second movement, Aria, from Johann Sebastian Bach's orchestral suite No. 3 in D Major, BWV 1068, or commonly known as "Air on the G String", with the arrangement of Alexander Siloti. Lisitsa dedicated this recording to the innocent victims of the terror attacks.
The original orchestral suite was written by Bach for his patron Prince Leopold of Anhalt sometime between the years 1717 and 1723.
The title comes from violinist August Wilhelmj's late 19th-century arrangement of the piece for violin and piano. By transposing the key of the piece from its original D major to C major and transposing the melody down an octave, Wilhelm was able to play the piece on only one string of his violin, the G string.
Later, a spurious story was put about that the melody was always intended to be played on the G string alone.
Lisitsa also reminding a beautiful story: In 1977 when the Voyager spacecraft was about to be launched, prominent scientists were asked to what would be the most appropriate to send into outer space as a manifesto of human civilization. The eminent biologist Dr. Lewis Thomas answered, "I would send the complete works of Johann Sebastian Bach." After a pause, he added, "But that would be boasting".
Alexander Siloti
Alexander Ilyich Siloti (9 October 1863, near Kharkiv – 8 December 1945, New York City) was a pianist, conductor, and composer from Ukraine.
In the generation prior to 1917, Siloti was one of Russia's most important artists, with music by Arensky, Liszt, Rachmaninoff, Stravinsky, and Tchaikovsky dedicated to him. In 1918, Siloti was appointed Intendant of the Mariinsky Theatre, but late the following year fled what had become Soviet Russia for England, finally settling in New York City in December 1921. From 1925-1942 he taught at the Juilliard Graduate School, performing occasionally in recital, and in November 1930 gave a legendary all-Liszt concert with Arturo Toscanini. His many students included Marc Blitzstein, Gladys Ewart, and Eugene Istomin.
Siloti, who was one of the great practitioners of the art of transcription, wrote over 200 of these arrangements, as well as orchestral editions of the music of Bach, Beethoven, Liszt, Tchaikovsky, and Vivaldi. Possibly his most famous transcription is the Prelude in B minor, based on a Prelude in E minor by J. S. Bach.
As a pianist, Siloti made 8 piano rolls and 26 minutes of home-recorded discs. Carl Fischer has published a large anthology of his piano transcriptions, and Rowman and Littlefield publishing group has published the first full-scale Alexander Siloti biography.
In 2014, the Alexander Siloti Archive at Stanford University was donated by author and alumnus Charles Barber. It contains all of the correspondence, documentation, music, and manuscripts acquired for the writing of the Siloti biography called 'Lost in the Stars', and for publication of the 'Alexander Siloti Collection' of piano music.
Alexander Siloti is buried at the Russian Orthodox Convent Novo-Diveevo Cemetery, Nanuet, New York.
Sources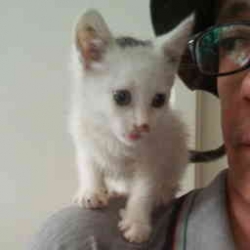 Latest posts by M. Özgür Nevres
(see all)