Peruvian operatic tenor Juan Diego Flórez sings Granada, the famous Mexican song written in 1932 by Agustín Lara. The song is about the Spanish city of Granada, the capital of the province of Granada, in the autonomous community of Andalusia, Spain; and has become a "standard" in music repertoire.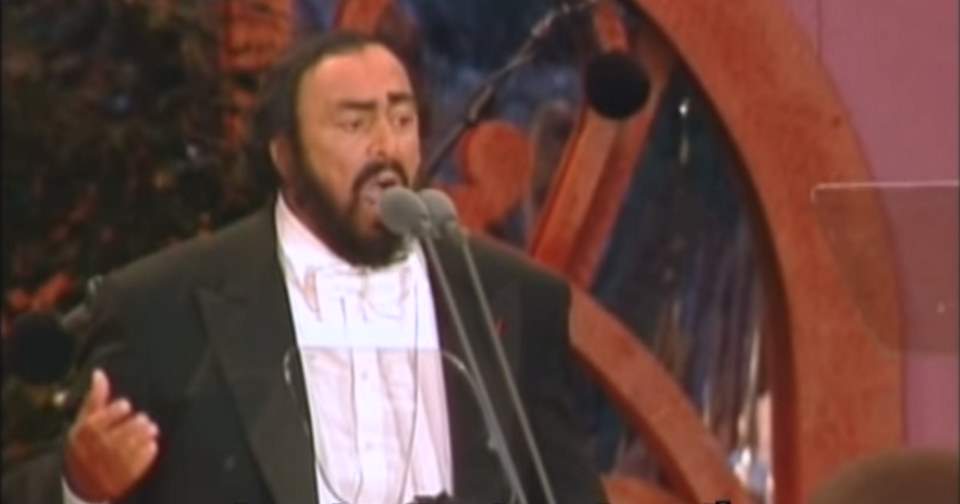 The composer of Granada: Agustín Lara
Born in Tlacotalpan, Veracruz, Mexico, Ángel Agustín María Carlos Fausto Mariano Alfonso del Sagrado Corazón de Jesús Lara y Aguirre del Pino, known as Agustín Lara is one of the most famous Mexican singer, actor,  and songwriter. By the beginning of the 1940s, Lara was well known in Spain.
In 1965, the Spanish dictator Francisco Franco gave him a house in Granada to show his appreciation of Lara's songs with Spanish themes, such as Toledo, Cuerdas de Mi Guitarra, Granada, Seville, and Madrid. He received additional honors and decorations from around the world.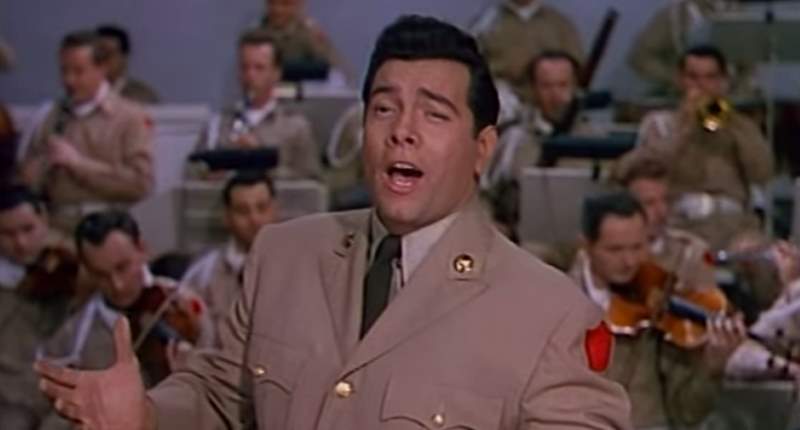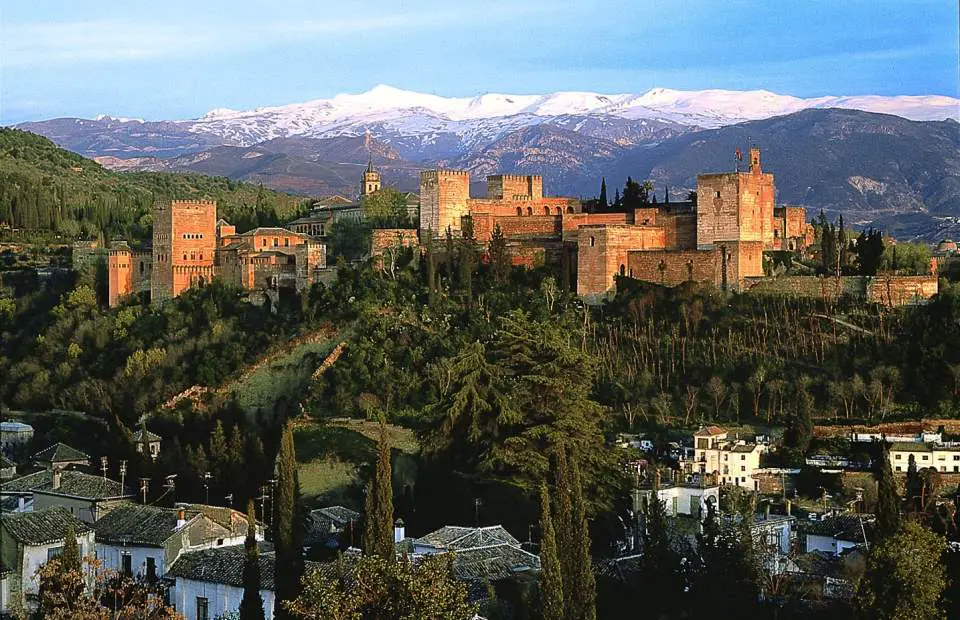 Granada Lyrics
Spanish
Granada tierra soñada por mí
Mi cantar se vuelve gitano
Cuando es para ti.
Mi cantar hecho de fantasía
Mi cantar flor de melancolía
Que yo te vengo a dar.
Granada tierra ensangrentada
En tardes de toros,
Mujer que conserva el embrujo
De los ojos moros.
Te sueño rebelde y gitana
Cubierta de flores
Y beso tu boca de grana
Jugosa manzana
Que me habla de amores.
Granada manola cantada
En coplas preciosas,
No tengo otra cosa que darte
Que un ramo de rosas.
De rosas de suave fragancia
Que le dieron marco a la virgen morena.
Granada tu tierra esta llena
De lindas mujeres
De sangre y de sol.
English translation
Granada, land of dreams for me
My song becomes gypsy-like
When it is for you.
My song made of fantasy
My song a melancholy flower
That I come to give to you.
Granada, blood-stained soil
In bullfight afternoons
A woman who preserves the enchantment
Of Moorish eyes.
I dream of you rebellious, a gypsy
Covered with flowers
And I kiss your scarlet mouth
Juicy apple
That speaks to me of love affairs
Granada my beautiful sung
In precious verses
I have nothing else to give you
Other than a bouquet of roses
Of roses of sweet fragrance
That framed the dark virgin.
Granada your land is full
Of lovely women
Of blood and sun
Juan Diego Flórez
Juan Diego Flórez Salom (born January 13, 1973) is a Peruvian operatic tenor, particularly known for his roles in bel canto operas. On June 4, 2007, he received his country's highest decoration, the Gran Cruz de la Orden del Sol del Perú.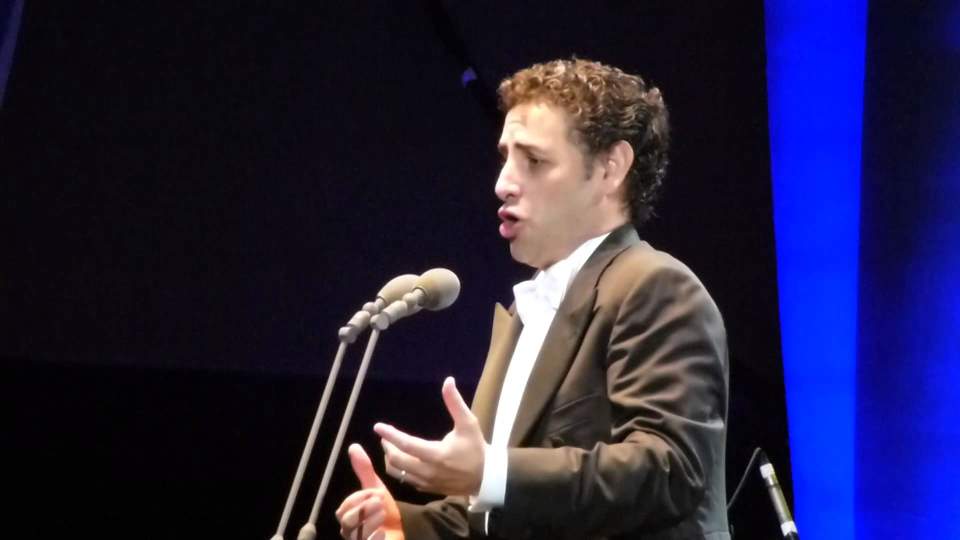 Flórez was born in Lima on 13 January 1973. His father, Rubén Flórez, was a singer, who specialized in performing the criollo waltzes of Peruvian composer Chabuca Granda. Juan Diego inherited both his father's vocal talent and his love for Peruvian and Latin American music in general. His mother, María Teresa, another music-lover, gave him all the support in the world, encouraging him to persevere with his musical studies and stick to his goals.
Initially, he on pop, rock, and Peruvian music. He wrote his own songs and sang live in the piano bars frequented by his schoolmates in the Barranco district of Lima. In 1989, the young singer won Peru's first Festival of Song for Peace, which was broadcast on TV nationwide.
Flórez always felt that all good musicians, including folk musicians, should read and write music. That's why in 1990, having attended classes at various academies and taken his first singing lessons, he gained a place at Peru's National Conservatory of Music.
At this point, he had not fully made up his mind to devote himself to classical music. By the end of his first year at the conservatory, however, the experiences of those first twelve months were beginning to shape his vocation. Shortly after beginning his studies there, Juan Diego Flórez became a member of Peru's Coro Nacional, which played a decisive part in his musical development.
He then won a scholarship to the prestigious Curtis Institute of Music in Philadelphia. He studied there between 1993 and 1996 and had the opportunity to sing in a number of fully staged complete operas, with an orchestra, an excellent foundation for what was to turn out to be a spectacular career.
In 1994, he met the celebrated Peruvian tenor Ernesto Palacio in Lima, an encounter that was to prove life-changing. He offered to help the young man get started as a professional singer and invited Juan Diego to make a recording with him in Italy. Juan Diego visited Italy several more times, including a trip in 1995 to make a second recording with Palacio.
In 1996, Juan Diego auditioned in Bologna for the Rossini Opera Festival in Pesaro and was immediately cast in a small role in Ricciardo e Zoraide. He never sang this part, however, because events were about to catapult him into the firmament of the international opera world. It was summer and Juan Diego was already in Pesaro, rehearsing for Ricciardo e Zoraide. Shortly before the Festival's opening night, the tenor who was due to sing the leading role of Corradino in Matilde di Shabran had to pull out because of illness.
The organizers began a desperate search for a stand-in who might be up to the challenge – not an easy task, given that this was a little-known opera, the first night was only days away, and Corradino is a very difficult role to sing. It was then that Artistic Director Luigi Ferrari offered the part to the 23-year-old Juan Diego.
Flórez accepted the offer and with that, the wheels were set in motion to prepare him for the imminent first night. Juan Diego had to rehearse before he'd even had time to learn the music, with the help of prompts from assistants and pianists. After a frenetic few days, the eagerly awaited first night arrived: 13 August 1996. It was a huge hit and marked the start of his stellar career.
A few months later, Flórez made his debut at Teatro alla Scala as Le Chevalier Danois in Gluck's Armide on December 7 – a significant date, in that it was the opening night of the season – under the baton of Riccardo Muti, who was to be a key influence on the tenor over the next few years. Juan Diego had visited La Scala a few months earlier and, gazing out across the auditorium from one of the boxes, had said, with great prescience, "I'll be singing here within ten years". He could never have imagined that he'd be starring there just ten months later.
In 2001, Juan Diego Flórez released his first solo CD with Decca, an album dedicated to "Rossini Arias". In the following years, Juan Diego Flórez recorded numerous albums and complete operas on CD and DVD.
In 2002, Juan Diego was awarded his first ECHO Klassik in the category "Opera Recording" for his first CD Rossini Arias. In 2005, he received the first prize in the same category for his CD Great Tenor Arias and in 2007, for the recording of Matilde di Shabran (Gioacchino Rossini).
During his professional career, Juan Diego Flórez has received numerous accolades and awards from the classical music world, including Premio Abbiati, Rossini d'Oro, the Premio Aureliano Pertile, the Tamagno Prize, among others.
In 2007, Juan Diego made history at La Scala when he broke a 70-year-old taboo and gave the first encore in the theatre since 1933, much to the audience's delight. The aria in question was "Ah! mes amis" from Donizetti's La Fille du régiment, renowned for its nine high Cs.
In 2007 he was decorated with the Orden El Sol del Perú (The Sun of Peru Order) in the rank of Gran Cruz (Great Cross), the highest decoration from the Peruvian government.
On November 16, 2012, Director-General of UNESCO, Irina Bokova, named Juan Diego Flórez as a UNESCO Goodwill Ambassador "in recognition of his dedication to initiatives related to social inclusion and education". In inviting Juan Diego Flórez to become a Goodwill Ambassador, the Director-General recognized his "dedication to initiatives related to social inclusion and education, especially in his capacity as President of the foundation Sistema de Orquestas Infantiles y Juveniles del Perú and to the ideals and aims of the Organisation."
In 2014, Juan Diego Flórez received the World Economic Forum's Crystal Award, which celebrates artists who not only excel in their art but also help to improve the world around them. In his acceptance speech, Juan Diego Flórez emphasized how "in an orchestra, in a chorus, children learn values that fill the spirit and make them better, better human beings, so they can transform the society. That attitude is contagious, it passes that set of values and attitudes to their families and communities".
Sources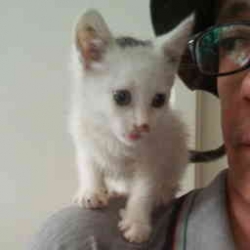 Latest posts by M. Özgür Nevres
(see all)