The great German lyric tenor Fritz Wunderlich sings Granada, a song written in 1932 by Mexican composer Agustín Lara, in German. It was the fashion during Wunderlich's career for German theaters to perform operas in the local rather than original language. Symphonie-Orchester Graunke conducted by Hans Carste. Munich, May 31, 1965.

Here another version from 1965 too. SWR Radio Orchestra Kaiserslautern conducted by Emmerich Smola. November 10, 1965.
Lyrics
German
Kennt ihr Granada bei Nacht?
Es locken die Schönen mit zärtlichen Tönen — Granada.
Verliebte sie harren beim Klang der Gitarren — Granada.
Auch mir lacht die Eine beim spanischen Weine in lauschiger Nacht.
Ich halte sie selig umfangen und sie kennt mein heißes Verlangen das Brennen erwacht.
Es grüßen von Ferne die silberne Sterne – Granada.
Nun dämmert es wieder berauscht sind die Lieder – Granada.
Es schimmern im hellblauen Morgen herüber die Berge der Sierra Nevada.
Wenn über Granada der Tag erwacht und golden die Sonne lacht in strahlender Pracht.
Granada, Märchen aus uralter Zeit,
Deine Schönheit lockt wie vor vielen hundert Jahren noch heut.
Dieses Lied will ich für dich heut singen.
Dieses Lied soll dir zum Ruhm erklingen.
Kennt ihr Granada bei Nacht?
Es grüßen …
Kennt ihr Granada bei Nacht?
English translation
Do you know Granada by night?
Its beauties entice with sounds tender and nice — Granada.
Guitars are beguiling, all lovers are smiling — Granada.
I too found delight, so merry the night, with her Spanish wine.
Embracing with bliss her fiery kiss kindles this longing in me.
Each silvery star greets you from afar — Granada.
Through the night there is singing, more wine they are bringing — Granada.
Now shimmers the dawning, bright blue in the morning on hill-sides of Sierra Nevada.
Then over Granada the new day and sun pour gold down in bright streaming splendor.
Granada, you age-old fairy tale.
Your beauty, yet now, entices just how you have done so for hundreds of years.
This song will I sing for you today,
This song will sound forth your fame.
Do you know Granada by night?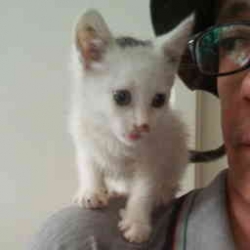 Latest posts by M. Özgür Nevres
(see all)