Conducted by Guillermo Garcia Calvo, the Orquesta Sinfónica de RTVE performs Norwegian composer Edvard Grieg's Peer Gynt Suites, Op. 23 (1895). It is the incidental music to a major 19th-century Norwegian playwright, theatre director, and poet Henrik Ibsen's (20 March 1828 – 23 May 1906) 1867 play of the same name.
Peer Gynt is a five-act play in verse by Henrik Ibsen. Written in the Bokmål form of Norwegian, it is one of the most widely performed Norwegian plays. Ibsen believed Per Gynt, the Norwegian fairy tale on which the play is loosely based, to be rooted in fact, and several of the characters are modeled after Ibsen's own family, notably his parents Knud Ibsen and Marichen Altenburg. He was also generally inspired by Peter Christen Asbjørnsen's collection of Norwegian fairy tales, published in 1845 (Huldre-Eventyr og Folkesagn).
Grieg's Peer Gynt premiered along with the play on 24 February 1876 in Christiania (now Oslo).
Later, in 1888 and 1891, Grieg extracted eight movements to make two four-movement suites: Suite No. 1, Op. 46, and Suite No. 2, Op. 55. Some of these movements have received coverage in popular culture; see Grieg's music in popular culture.
Peer Gynt Suites
Suite No. 1, Op. 46
Morning Mood (Morgenstemning)
The Death of Åse (Åses død)
Anitra's Dance (Anitras dans)
In the Hall of the Mountain King (I Dovregubbens hall)
Suite No. 2, Op. 55
The Abduction of the Bride. Ingrid's Lament (Bruderovet. Ingrids klage)
Arabian Dance (Arabisk dans)
Peer Gynt's Homecoming (Stormy Evening on the Sea) (Peer Gynts hjemfart (Stormfull aften på havet))
Solveig's Song (Solveigs sang)
Perhaps the most famous piece is "In the Hall of the Mountain King" (Norwegian: I Dovregubbens hall). It was originally part of Opus 23 but was later extracted as the final piece of Peer Gynt, Suite No. 1, Op. 46. Its easily recognizable theme has helped it attain iconic status in popular culture, where it has been arranged by many artists.
The English translation of the name is not literal. Dovre is a highland place in Norway, and "gubbe" translates into (old) man or husband. "Gubbe" is used along with its female counterpart "kjerring" to differentiate male and female trolls, "trollgubbe" and "trollkjerring". In the play, Dovregubben is a troll king that Peer Gynt invents in a fantasy.
The piece is played as the title character Peer Gynt, in a dream-like fantasy, enters "Dovregubben (the troll Mountain King)'s hall". The scene's introduction continues: "There is a great crowd of troll courtiers, gnomes, and goblins. Dovregubben sits on his throne, with crown and scepter, surrounded by his children and relatives. Peer Gynt stands before him. There is a tremendous uproar in the hall."
Orquesta Sinfónica de RTVE (RTVE Symphony Orchestra)
The RTVE Symphony Orchestra (Orquesta Sinfónica de Radio Televisión Española), also known as the Spanish Radio and Television Symphony Orchestra is a Spanish radio orchestra servicing RTVE, the Spanish national broadcasting network.
The Orchestra is based at the Teatro Monumental in Madrid, Spain.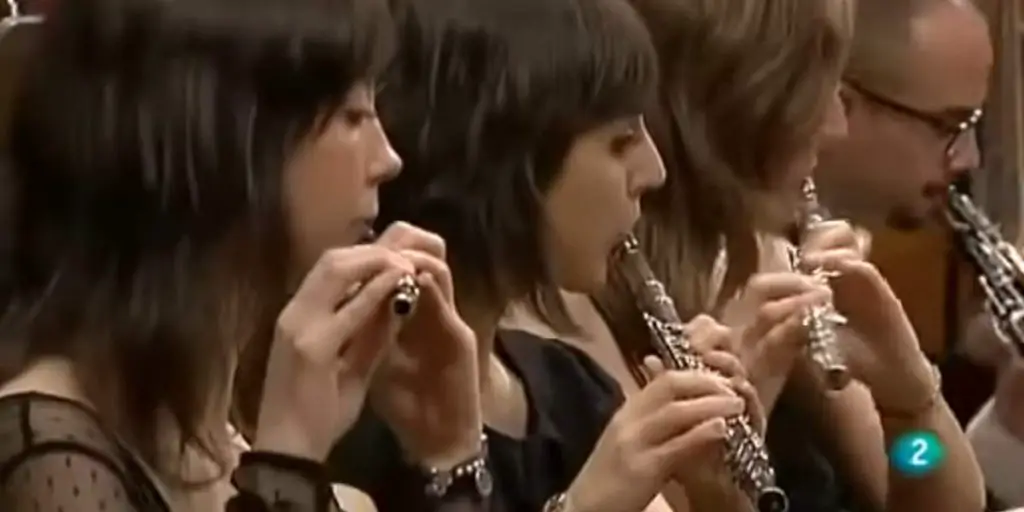 Sources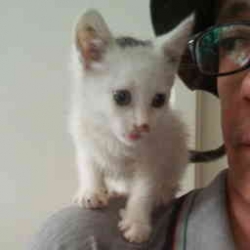 Latest posts by M. Özgür Nevres
(see all)