Three great versions of the Italian composer, painter, and writer Mario Castelnuovo-Tedesco's Guitar Concerto No. 1 in D major, Op. 99, by classical guitarists Thomas Viloteau, Flavio Sala, and John Williams.
Mario Castelnuovo-Tedesco's Guitar Concerto No. 1 in D major, Op. 99
Castelnuovo-Tedesco composed dozens of works for the guitar, both solo and with an orchestra. He understood the instrument and knew how to balance the comparatively quiet guitar with the volume of an orchestra. The composer has indicated that the present concerto's orchestration was designed "to give more the appearance and the color of the orchestra than the weight."
In later years, the virtuoso Spanish classical guitarist Andrés Segovia (21 February 1893 – 2 June 1987) used Castelnuovo-Tedesco's Guitar Concerto No. 1 as a counterexample to the proposition that a solo guitar cannot be heard over an orchestra.
The Concerto for Guitar and Orchestra no. 1 (op. 99) was composed between December 1938 and January 1939. It is one of the most famous and performed concertos in the classical guitar repertoire, together with Joaquín Rodrigo's famous guitar concerto, Concierto de Aranjuez.
The idea of ​​tackling the composition of the concerto came from a request from Andrés Segovia, who in those years – and already starting from the 1920s – was engaged in the work of enhancing and revaluing the guitar in the field of classical music (see notes 1). A fundamental aspect of this project was to greatly enrich the musical repertoire of the instrument with original compositions of great depth, and the Florentine Castelnuovo-Tedesco was one of the major contributors in this sense.
Segovia faced the problem of placing an orchestra alongside a guitar – an instrument with a much more modest sound range, for example than a piano or violin. The difficulty was overcome by Castelnuovo-Tedesco brilliantly, obtaining a refined dialogue between guitar and orchestration that never dominates the soloist.
Later he also wrote a Concerto for guitar no. 2 (op. 160) and a Concerto for two guitars (op. 201).
The first performance of The Concerto for Guitar and Orchestra no. 1 (op. 99) took place on October 28, 1939, at the Adela Reta National Auditorium SODRE in Montevideo, Uruguay, with Andrés Segovia on guitar and the SODRE Symphony Orchestra conducted by Lamberto Baldi. The enthusiasm was very great, and the execution is still testified by a rare recording of the time.
Here's the premiere of the concerto below (sound quality is not great):
The concerto is structured in 3 movements:
Allegretto
Andantino. Alla romanza
Ritmico e cavalleresco
Mario Castelnuovo-Tedesco
Mario Castelnuovo-Tedesco (3 April 1895 – 16 March 1968) was born in Florence, Italy. He was descended from a prominent banking family that had lived in the city since the expulsion of Jews from Spain in 1492. He was first introduced to the piano by his mother and he composed his first pieces when he was just nine years old.
After completing a degree in piano in 1914, he began studying composition under renowned Italian composer Ildebrando Pizzetti and received a diploma in composition in 1918. He soon came to the attention of composer and pianist Alfredo Casella, who included the young Castelnuovo-Tedesco's work in his repertoire. Casella also ensured that Castelnuovo's works would be included in the repertoires of the Societa Nazionale di Musica, granting him exposure throughout Europe as one of Italy's up-and-coming young composers.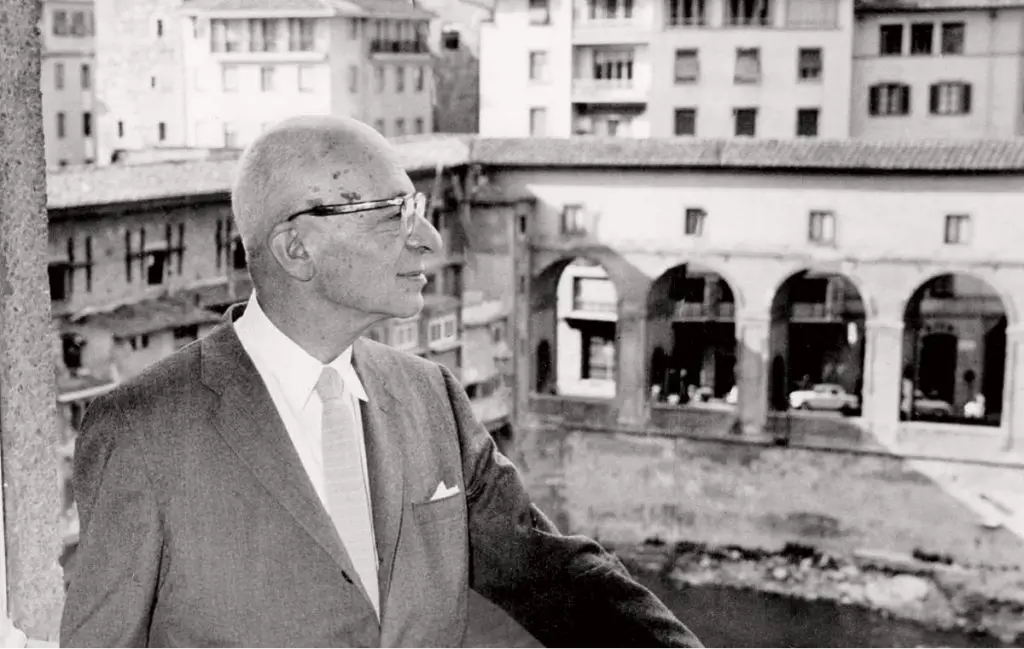 In 1926, Castelnuovo-Tedesco premiered his opera La Mandragola, based on a play by Niccolò Machiavelli. It was the first of his many works inspired by great literature, and which included interpretations of works by Aeschylus, Virgil, John Keats, Miguel de Cervantes, Federico García Lorca, and especially William Shakespeare.
At the 1932 festival of the International Society of Contemporary Music, held in Venice, Castelnuovo-Tedesco first met the Spanish guitarist Andrés Segovia. The meeting inspired Castelnuovo-Tedesco to write his Guitar Concerto No. 1, one of the first of almost one hundred compositions for that instrument, which earned him a reputation as one of the foremost composers for the guitar in the twentieth century.
In 1938 the Italian government promulgated the Italian Racial Laws and Castelnuovo-Tedesco was banned from the radio while performances of his work were canceled. The new racial laws, however, convinced him that he should leave Italy. He wrote to Arturo Toscanini, who left Italy in 1933, explaining his plight, and Toscanini responded by promising to sponsor him as an immigrant in the United States. Castelnuovo-Tedesco left Italy in 1939, shortly before the outbreak of World War II.
Like many artists who fled fascism, Castelnuovo-Tedesco ended up in Hollywood, where, with the help of Jascha Heifetz (2 February [O.S. 20 January] 1901 – 10 December 1987, Lithuania-born American violinist, widely considered to be one of the finest violinists of modern times), he landed a contract with Metro-Goldwyn-Mayer as a film composer.
Over the next fifteen years, he worked on scores for some 200 films there and at the other major film studios. Rita Hayworth hired him to write the music for The Loves of Carmen (1948), produced by Hayworth for her Beckworth Productions and released by Columbia Pictures.
Castelnuovo-Tedesco was a significant influence on other major film composers, including Henry Mancini, Nelson Riddle, Herman Stein, and André Previn. Jerry Goldsmith, Marty Paich, and John Williams were all his pupils, as was Scott Bradley, who studied privately with him while both were on staff at MGM. His relationship to Hollywood was ambiguous: later in life he attempted to deny the influence that it had on his own work, but he also believed that it was an essentially American art form, much as opera was European.
In the United States, Castelnuovo-Tedesco also composed new operas and works based on American poetry, Jewish liturgy, and the Bible. He died in Beverly Hills, California, in 1968 at the age of 72. He is buried at Westwood Village Memorial Park Cemetery.
Notes
Andrés Segovia said in 1967 that: "I had to rescue the guitar twice: first, from the noisy hands of the flamenco players. And second, from the poor repertoire that it had. The repertoire, save Sor, Fernando Sor, from the end of the 18th century and the beginning of the 19th century, who composed many beautiful things for the guitar; and a little bit Carulli [Ferdinando] and Giuliani [Mauro]. All the other composers for the guitar were very poor. They had not the proper training in music, and they gave the guitar fervent and devoted incompetence. And, finally, I asked my friends to write for the guitar. The first to answer was Federico Morena Torroba, Spanish, then Turina [Joaquin], then Falla [Manuel de], and then many others up to now."
Sources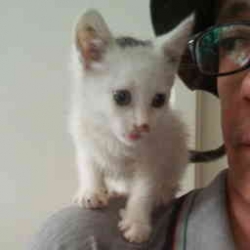 Latest posts by M. Özgür Nevres
(see all)