Conducted by Daniel Barenboim, the West-Eastern Divan Orchestra performs Ludwig van Beethoven's Symphony No. 4 in B-flat major, Op. 60. Recorded during the BBC Proms 2012.
The West-Eastern Divan Orchestra is a youth orchestra based in Seville, Spain, consisting of musicians from countries in the Middle East, of Egyptian, Iranian, Israeli, Jordanian, Lebanese, Palestinian, Syrian, and Spanish backgrounds.
Ludwig van Beethoven's Symphony No. 4
The fourth symphony is composed by Beethoven in the summer of 1806. It was premièred in March 1807 at a private concert of the home of Prince Franz Joseph von Lobkowitz (also spelled Lobkowicz, an aristocrat of Bohemia, from the House of Lobkowicz. He is known particularly for his interest in music and as a patron of Beethoven).
In general, the symphony is sunny and cheerful, with light instrumentation in a manner that recalls the symphonies of Joseph Haydn, with whom Beethoven had studied a decade before. The Fourth Symphony contrasts with the swooping changes of Beethoven's composition style in the previous Third Symphony and is often overshadowed by both its predecessor and following work, the celebrated Fifth Symphony which Beethoven had set aside to complete the Fourth. The work is in four movements:
Adagio – Allegro vivace, 2/2. The first movement starts with a slow introduction which contains all the traces of the entire symphonic discourse, coming as a true synthesis of the symphony. The two themes are successively shown in the form of sonatas with great concision, the movement ending in a Coda which is nothing but a culmination and not a conclusion as we might have expected from his previous works.
Adagio, 3/4 in E-flat major. The main of the second movement theme is of great musicality through the prime violins and it is followed by another theme with resonances from the previous symphony.
Menuetto; Allegro vivace, 3/4. The third movement is full of life, structured on Beethoven's scherzo principle, only much more improved. Thematic elements can be easily recognized from the introduction of the first part.
Allegro ma non troppo, 2/4. The finale is in the form of a sonata with a Coda in large dimensions, it expresses the same vital force and joy of life.
The freshness and spontaneity of the themes of Beethoven's fourth symphony, the lack of tragic motives, the perfection of the form triggered the enthusiasm of his contemporaries. German composer Robert Schumann was comparing it to "a supple Greek girl, standing in between two giants from the West", while the German composer Felix Mendelssohn (3 February 1809 – 4 November 1847) chose it to be performed at his first concert at Gewandhaus in Leipzig.
Sources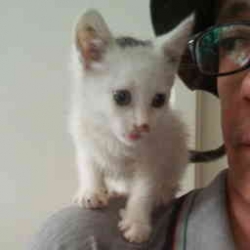 Latest posts by M. Özgür Nevres
(see all)