Conducted by Herbert von Karajan, the Berliner Philharmoniker (Berlin Philharmonic Orchestra) plays Ludwig van Beethoven's Symphony No. 3 in E-flat major, Opus 55. The symphony marks the beginning of the creative middle-period of the German composer. It is also known as Sinfonia Eroica (Italian), meaning Heroic Symphony in English. It was first performed privately in early August 1804. The first public performance was on 7 April 1805 in Vienna.
Beethoven's Symphony No. 3 (Eroica)
If events hadn't intervened, and Beethoven had stuck to his original plan, and his Third Symphony had been called the "Bonaparte": the work originally was to be titled the Bonaparte Symphony (New Groves), as a tribute to Napoleon Bonaparte, the French Consul who had begun to radically reform Europe after conducting sweeping military campaigns across the continent.
In 1804, Napoleon crowned himself emperor, a move that angered Beethoven. As legend has it, the composer ripped through the title page and later renamed the symphony the Eroica because he refused to dedicate one of his pieces to the man he now considered a tyrant.
The symphony is in four movements:
Allegro con brio
Marcia funebre: Adagio assai in C minor 16:03
Scherzo: Allegro vivace 31:24
Finale: Allegro molto
It is scored for two flutes, two oboes, two clarinets in B-flat, two bassoons, three horns (the 1st in E-flat, C, and F; the 2nd in E-flat and C; and the 3rd in E-flat), two trumpets in E-flat and C, timpani in E-flat and B-flat (in the 1st, 3rd, and 4th movements) and in C and G (in the 2nd movement), and strings.
Sources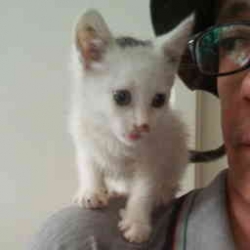 Latest posts by M. Özgür Nevres
(see all)