Accompanied by the Amsterdam Sinfonietta, led by violinist Candida Thompson, the Italian pianist Beatrice Rana performs Johann Sebastian Bach's Piano Concerto in D-Minor, BWV 1052 (originally Harpsichord Concerto in D-minor, BWV 1052). Recorded on Friday the 5th of April 2019, during Het AVROTROS Vrijdagconcert in TivoliVredenburg in Utrecht, The Netherlands.
Musicians:
Amsterdam Sinfonietta
Candida Thompson [violin and musical guidance]
Beatrice Rana [piano]
On the musical program:
Johann Sebastian Bach – Piano Concerto in D-Minor, BWV 1052
Piano Concerto in D-Minor
Originally Harpsichord Concerto in D minor, BWV 1052, the Piano Concerto in D-Minor is a concerto for harpsichord and string orchestra by Johann Sebastian Bach. It is the first of Bach's harpsichord concertos. The concerto has 3 movements:
Allegro
Adagio
Allegro
Bach's harpsichord concertos (BWV 1052-1065, concertos for harpsichord, strings, and continuo) are among the first concertos for keyboard instrument ever written. Most of them, though, (with the exception of the 5th Brandenburg Concerto) are thought to be arrangements made from earlier concertos for melodic instruments probably written in the German city of Köthen. Bach resided and worked there from 1717 to 1723. In many cases, only the harpsichord version has survived.
Harpsichord Concerto No.1 in D Minor, BWV 1052
The earliest surviving manuscript of the concerto can be dated to 1734; it was made by Bach's son Carl Philipp Emanuel and contained only the orchestral parts, the cembalo part being added later by an unknown copyist. This version is known as BWV 1052a. The definitive version BWV 1052 was recorded by Bach himself in the autograph manuscript of all eight harpsichord concertos BWV 1052-1058, made around 1738.
In the second half of the 1720s, Bach had already written versions of all three movements of the concerto for two of his cantatas with obbligato organ as solo instrument: the first two movements for the sinfonia and first choral movement of Wir müssen durch viel Trübsal in das Reich Gottes eingehen, BWV 146 (1726); and the last movement for the opening sinfonia of Ich habe meine Zuversicht, BWV 188 (1728). In these cantata versions the orchestra was expanded by the addition of oboes.
Like the other harpsichord concertos, BWV 1052 has been widely believed to be a transcription of a lost concerto for another instrument. Beginning with Wilhelm Rust and Philipp Spitta, many scholars suggested that the original melody instrument was the violin, because of the many violinistic figurations in the solo part-string-crossing, open string techniques-all highly virtuosic Williams (2016) has speculated that the copies of the orchestral parts made in 1734 (BWV 1052a) might have been used for a performance of the concerto with Carl Philipp Emanuel as soloist.
There have been several reconstructions of the putative violin concerto; Ferdinand David made one in 1873; Robert Reitz in 1917; and Wilfried Fischer prepared one for Volume VII/7 of the Neue Bach Ausgabe in 1970 based on BWV 1052. In 1976, in order to resolve playability problems in Fischer's reconstruction, Werner Breig suggested amendments based on the obbligato organ part in the cantatas and BWV 1052a.
In the twenty-first century, however, Bach scholarship has moved away from any consensus regarding a violin original. In 2016, for example, two leading Bach scholars, Christoph Wolff, and Gregory Butler, both published independently conducted research that led each to conclude that the original form of BWV 1052 was an organ concerto composed within the first few years of Bach's tenure in Leipzig. (Previous scholarship often held that Bach composed the original in Weimar or Cöthen.) Both relate the work to performances by Bach of concerted movements for organ and orchestra in Dresden and Leipzig.
Wolff also details why the violinistic figuration in the harpsichord part does not demonstrate that it is a transcription from a previous violin part; for one thing, the "extended and extreme passagework" in the solo part "cannot be found in any of Bach's violin concertos"; for another, he points to other relevant Bach keyboard works that "display direct translations of characteristic violin figuration into idiomatic passagework for the keyboard." Also, Peter Wollny did not accept the violin original hypothesis.
Beatrice Rana
Beatrice Rana (born January 22, 1993) is an Italian pianist.
Rana performs at the world's most esteemed concert halls and festivals including Vienna's Konzerthaus and Musikverein, Berlin Philharmonie, Amsterdam's Concertgebouw, New York's Lincoln Center and Carnegie Hall, Zurich's Tonhalle, London's Wigmore Hall, Royal Albert Hall and Royal Festival Hall, Paris's Théâtre des Champs-Elysées, Munich's Philharmonie, Prinzregententheater and Herkulessaal, Frankfurt's Alte Oper, Los Angeles Disney Concert Hall and Hollywood Bowl, and Washington D.C.'s Kennedy Center.
She collaborates with conductors of the highest level such as Riccardo Chailly, Antonio Pappano, Yannick Nézet-Séguin, Fabio Luisi, Yuri Temirkanov, Gianandrea Noseda, and Zubin Mehta. Orchestral appearances include the Royal Concertgebouw Orchestra, London Philharmonic Orchestra, Philadelphia Orchestra, Los Angeles Philharmonic, NHK Symphony, Orchestre National de France, Orchestra dell'Accademia Nazionale di Santa Cecilia, Filarmonica della Scala, and St. Petersburg Philharmonic.
During the upcoming season, Beatrice Rana will debut with the Chicago Symphony Orchestra, Orchestre de Paris, Bayerische Rundfunk Sinfonieorchester, New York Philharmonic, Deutsches Sinfonie Orchester, Hessischer Rundfunk Sinfonieorchester, Orquesta Nacional de España, Royal Stockholm Philharmonic Orchestra, Toronto Symphony Orchestra, Orchestre National de Lyon. She will also tour with the London Philharmonic Orchestra and Vladimir Jurowski, the Wiener Symphoniker and Andrés Orozco-Estrada, and the Philharmonia Zurich and Fabio Luisi with whom she is in residency for a complete Beethoven concerto cycle.
Beatrice will play recitals at the Berlin Philharmonie as part of the Berliner Philharmoniker recital series, Barcelona's Palau de la Musica, Lugano's LAC, Paris' Théâtre des Champs-Elysées, Madrid's Scherzo Great Performers series, Gilmore Keyboard Festival, Tokyo's Kioi Hall, Wigmore Hall as part of a residency as well as many other venues and festivals. She will also continue her collaboration with the Dortmund Konzerthaus as a « Junge Wilde » until 2022.
An exclusive Warner Classics recording artist, Ms. Rana released her first album in 2015, featuring Prokofiev's Piano Concerto No. 2 and Tchaikovsky's Piano Concerto No. 1 with Antonio Pappano and Orchestra dell'Accademia Nazionale di Santa Cecilia. The disc received unanimous international acclaim including Gramophone's "Editor's Choice" and BBC Magazine's 2017 "Newcomer of the Year" Award.
The year 2017 will remain as a milestone in Beatrice's career with the release of Bach's Goldberg Variations on Warner Classics and a 30-city tour of the work. Debuting at No. 1 on the U.K.Classical Charts, the recording was praised by reviewers worldwide and crowned by two major awards: Gramophone's "Young Artist of the Year" and Edison Klassiek's "Discovery of the Year" Award. In 2018, she was nominated as 2018 Female Artist of the Year at the Classic BRIT Awards, where she performed for a nationally televised audience at Royal Albert Hall.
Her next solo album will be released in October 2019 and will feature works by Stravinsky and Ravel.
Beatrice Rana came to public attention in 2011 after winning the Montreal International Competition and two years later the Silver Medal and the Audience Award at the 14th Van Cliburn International Piano Competition. In 2015, she was named a BBC New Generation Artist, and in 2016 she was awarded a fellowship from the Borletti-Buitoni Trust.
Born to a family of musicians in 1993, Beatrice began her piano studies at the age of four and made her orchestral debut at the age of nine, performing Bach Concerto in F Minor. She obtained her Piano Degree under the guidance of Benedetto Lupo, her lifetime mentor, at the Nino Rota Conservatory in Monopoli, where she also studied composition with Marco della Sciucca. She later studied with Arie Vardi at the Hochschule fur Musik in Hannover. She is based in Rome.
Sources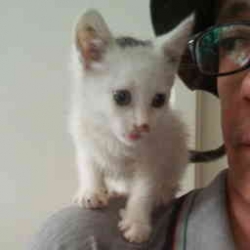 Latest posts by M. Özgür Nevres
(see all)