Conducted by Jos van Veldhoven, the Netherlands Bach Society performs Johann Sebastian Bach's Gottes Zeit ist die allerbeste Zeit (God's time is the very best time), BWV 106, also known as Actus tragicus. The piece is an early sacred cantata composed in Mühlhausen, intended for a funeral.
Programme
With the starting times in the video:
00:00 Sonatina
02:36 Gottes Zeit ist die allerbeste Zeit (Chorus)
04:44 Ach, Herr, lehre uns bedenken (Arioso)
07:01 Bestelle dein Haus (Aria)
08:06 Es ist der alte Bund (Chorus und arioso)
11:55 In deine Hände (Aria)
14:14 Heute wirst du mit mir (Arioso)
17:50 Glorie, Lob, Ehr und Herrlichkeit (Chorus)
20:50 Commentary "Not Too Perfect"
Recorded for the project All of Bach on May 16th, 2015 at the Oostkerk, Middelburg.
Musicians
Soprano: Dorothee Mields
Alto: Alex Potter
Tenor: Charles Daniels
Bass: Tobias Berndt
Ripieno (see notes 1) Soprano: Marjon Strijk
Ripieno Alto: Barnabás Hegyi
Ripieno Tenor: RImmo Schröder
Ripieno Bass: Jelle Draijer
Recorder: Heiko ter Schegget, Benny Aghassi
Viola da Gamba: Mieneke van der Velden, Ricardo Rodriguez Miranda
Cello: Lucia Swarts
Double Bass: James Munro
Organ: Siebe Henstra
Theorbo: Mike Fentross
Gottes Zeit ist die allerbeste Zeit, BWV 106 (Actus Tragicus)
In "Gottes Zeit ist die allerbeste Zeit", or "Actus Tragicus", performed by the Netherlands Bach Society for All of Bach, the combination of instruments Bach uses can be described in many ways – famous, idiosyncratic, exceptionally beautiful, and meaningful. In any case, the instrumentation is an unusual one. The violins are conspicuous by their absence, but there are two recorders and two viola da gambas, which provide a soft, comforting, and sometimes almost heavenly sound.
Although Bach's manuscript is lost, the work is agreed to be one of the earliest Bach cantatas, probably composed during the year he spent in Mühlhausen 1707/1708 as organist of the Divi Blasii Church, at the age of 22. Various funerals known to have taken place at this time have been proposed as the occasion for the composition, for example, that of his uncle Tobias Lämmerhirt from his mother's family, who died in Erfurt on 10 August 1707, and that of Adolph Strecker, a former mayor of Mühlhausen, whose funeral was 16 September 1708.
The earliest surviving manuscript, in the hand of Christian Friedrich Penzel, was copied in 1768 after Bach's death. It introduced the title Actus tragicus. The cantata was published in 1876 as part of the first complete edition of Bach's works: the Bach-Gesellschaft-Ausgabe, edited by Wilhelm Rust.
The text consists of different Bible passages from the Old and New Testament, as well as individual verses of hymns by Martin Luther and Adam Reusner, which all together refer to finiteness, preparation for death and dying. There are two distinct parts to the cantata: the view of the Old Testament on death shown in the first part is confronted by that of the New Testament in the second part, leading to a symmetrical structure.
The juxtaposition of texts from the Old and New Testament appeared before in the Christliche Betschule (Christian school of prayer) by Johann Olearius. Markus Rathey, professor at the Yale Institute of Sacred Music, argued in 2006, that the sermon given at the funeral of Strecker is similar in ideas to the themes of the cantatas. It may be an indication that Bach composed the work for this occasion.
Jos van Veldhoven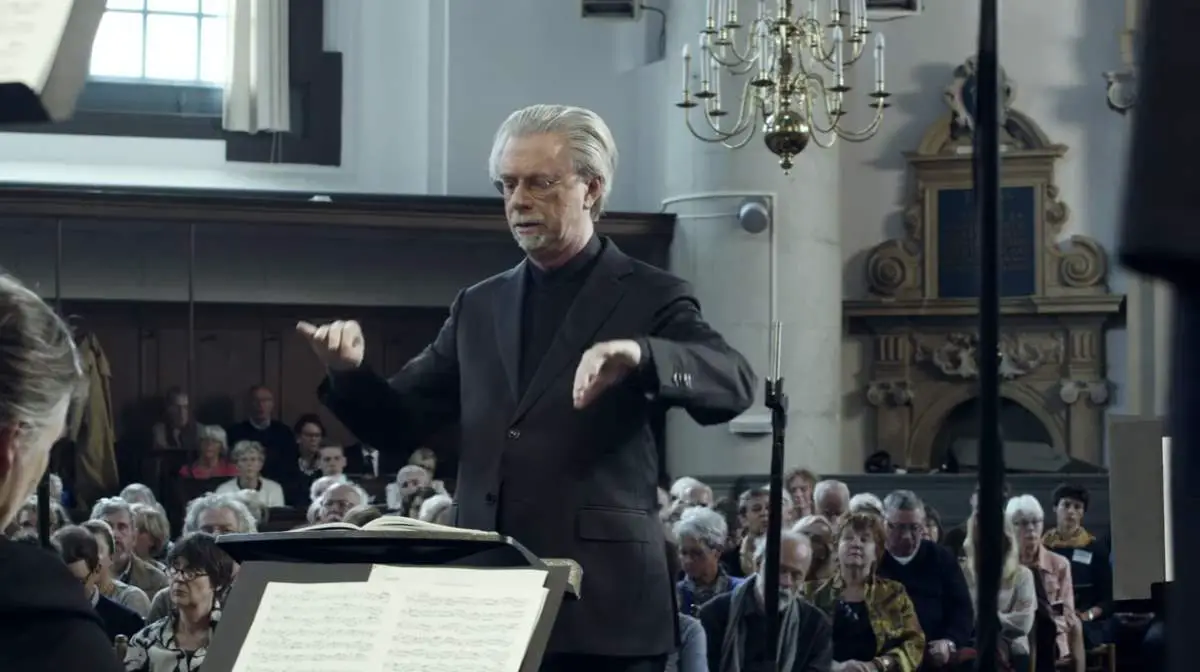 Jos van Veldhoven (born 1952, Den Bosch) is a Dutch choral conductor. He studied musicology at the Rijksuniversiteit of Utrecht, and choral and orchestral conducting at the Royal Conservatory, the Hague. He has been artistic director of the Netherlands Bach Society (Nederlandse Bachvereniging) since 1983. In this capacity he regularly gives performances at home and abroad of the major works of Johann Sebastian Bach and his predecessors and contemporaries. In addition he has been the director since 1976 the Utrechts Barok Consort, which he had founded. With his ensembles he has made a great number of radio, television, and CD recordings, and he has appeared in festivals in the Netherlands, many countries in Western Europe, the United States and Japan.
The New York Times stated that "Mr. van Veldhoven elicits readings in the best current style, lithe and lithing but also muscular, imaginative and spontaneous". He has been described by NRC Handelsblad as "the top ranking Netherlands choral director", and by Trouw as "one of the few Netherlands early music performers…[with] all-important pioneering zeal".
Jos van Veldhoven is a regular guest artist with international orchestras including Das Orchester der Beethovenhalle Bonn, The Tokyo Philharmonic Orchestra, the Telemann Chamber Orchestra, and the Essener Philharmoniker. Together with director Dietrich Hilsdorf, Jos van Veldhoven has been working since 2001 on a cycle of staged Handel oratorios at the Bonn Opera. Van Veldhoven also appears in his native country as a guest conductor, including appearances with Holland Symfonia and Opera Zuid.
In previous years, Jos van Veldhoven has attracted frequent attention with performances of "new" repertoire within the realm of early music. Noteworthy among them were performances of oratorios by Telemann and Graun, Vespers by Gastoldi, Netherlands repertoire of the Golden Age, reconstructions of Bach's St Mark Passion as well as the so-called Köthener Trauermusik and many unknown 17th century musical dialogues. He also conducted a great many contemporary premieres of baroque operas by composers including Mattheson, Keiser, Andrea and Giovanni Bononcini, Legrenzi, Conti, and Scarlatti. In 2008 he celebrated his 25th anniversary as artistic director of The Netherlands Bach Society, conducting Joseph Haydn's "The Creation".
In addition Jos van Veldhoven is professor of choral conducting at the Amsterdam Conservatory and the Royal Conservatory of The Hague.
Notes
"Ripieno" (Italian for "stuffing" or "padding") refers to the bulk of instrumental parts of a musical ensemble who do not play as soloists, especially in Baroque music. These are the players who would play in sections marked tutti, as opposed to soloist sections. It is most commonly used in reference to instrumental music, although it can also be used in choral music. An individual member of the ripieno is called a ripienista. In the concerto grosso, the term is used to designate the larger of the two ensembles, and opposed to the concertino which are the soloists. In a ripieno concerto, there is no dominant soloist, and thus resembles an early symphony. It can also refer to the main body of orchestra in early orchestral music, although this use is today often disregarded. In band music, the term (or its variant spellings repiano and ripiano) is used similarly to designate the players not at the leading desk, especially the clarinet and cornet players in military bands. The term is also used to designate the organ stop with a full chorus.
Sources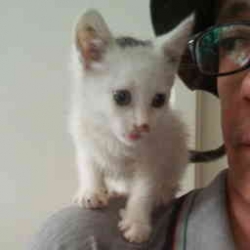 Latest posts by M. Özgür Nevres
(see all)