Conducted by Tomasz Chmiel, the Kraków Young Philharmonic Orchestra plays Johann Sebastian Bach's Concerto for Two Violins, Strings and Continuo in D Minor, BWV 1043, also known as the Double Violin Concerto or "Bach Double". Double violins: Natalia Stęposz and Zuzanna Bolon. This is the winner concert of Polish Nationwide Music Schools' Symphonic Orchestras Competition, 2014. At Witold Lutosławski Concert Studio of Polish National Radio.
Three movements with starting times:
00:23 Vivace
04:30 Largo ma non tanto
11:32 Allegro
The piece is perhaps one of the most famous works by Johann Sebastian Bach and considered among the best examples of the work of the late Baroque period.
Bach's D minor concerto is scored for two solo violins, continuo, and strings, and follows the typical Baroque concerto pattern of three movements (fast-slow-fast). This particular arrangement has been simplified and has been arranged for three instruments. Bach's interplay between the soloists is exquisite as the melodies interweave each other in a continual stream of contrapuntal melodies.
The precise date when this concerto was composed is unknown. Although it was originally thought that Bach composed this piece during the time when he was the director of music for Prince Leopold of Anhalt at Cöthen (between 1717 and 1723), recent scholarship seems to indicate that Bach composed this concerto during his Leipzig period. Manuscript parts for Bach's D minor concerto for two violins date approximately 1730-31, a time when Bach was not only the civic director of music for Leipzig (one of the most prestigious musical positions in Germany at the time), but he had also assumed leadership of Leipzig's Collegium Musicum, a voluntary organization founded by Telemann in 1702. Members of Leipzig's Collegium Musicum included university students and professional musicians, and they contributed to Leipzig's musical culture with weekly concerts.
Sources
Concerto for Two Violins in D minor by Johann Sebastian Bach on ViolinOnline.com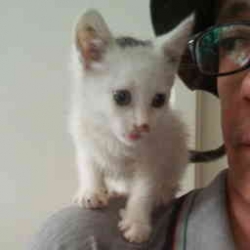 Latest posts by M. Özgür Nevres
(see all)