Conducted by Andrea Marcon, the Venice Baroque Orchestra performs arias from George Frideric Handel, German-born, British Baroque composer; and concertos from Antonio Vivaldi, the Italian Baroque composer, virtuoso violinist, teacher, and cleric who was born in Venice. Mezzo-Soprano: Magdalena Kožená.
Programme
With starting times in the video:
00:52 – Handel: Oh! Had I Jubal's Lyre – Joshua
03:54 – Vivaldi: Concerto for strings & continuo in D minor, RV 127
08:21 – Handel: Scherza infida in grembo al drudo – Ariodante
19:30 – Handel: Cara speme – Giulio Cesare
25:57 – Vivaldi: Concerto for strings & continuo in C major, RV 114
32:07 – Handel: Dopo notte, atra e funesta – Ariodante
1. Handel: Oh! Had I Jubal's Lyre [from Joshua]
"Oh! Had I Jubal's Lyre" is a celebrated aria from George Frideric Handel's oratorio, "Joshua", first performed in 1748. Handel, a prominent Baroque composer, is renowned for his rich catalog of operas, oratorios, anthems, and organ concertos, with his works recognized for their melodic beauty, harmonic language, and intricate character portrayals.
The oratorio draws its narrative from the biblical account of Joshua, who took the mantle from Moses to lead the Israelites into the Promised Land. Within this context, the aria is delivered by the character Achsah, Caleb's daughter. She sings of her joy and affection for Othniel, the man she's promised to wed. The title references Jubal, a figure from the Bible often considered the progenitor of musicians. Through this, Achsah conveys that if she possessed the musical prowess of Jubal, she'd sing endlessly of her love for Othniel.
Musically, the aria is marked by its vivacity, embodying the joyous characteristics of Baroque compositions intended to portray elation. The piece brims with dynamic rhythms and ornate melodic lines, challenging the singer's vocal agility, while the accompanying orchestra augments this lively mood with spirited rhythms and melodies.
Today, "Oh! Had I Jubal's Lyre" is cherished in the soprano repertoire, frequently featured in both concert and recital settings. Its exuberant nature and the opportunity it provides for vocalists to showcase their technical and emotional range ensures its continued popularity. The enduring appeal of this aria is a testament to Handel's remarkable talent for capturing profound emotions through his compositions.
2. Vivaldi: Concerto for strings & continuo in D minor, RV 127
Antonio Vivaldi, an Italian Baroque composer, violinist, and teacher, is best known for his numerous violin concertos, notably "The Four Seasons." However, his oeuvre is vast and includes many other concertos, chamber works, sacred music, and operas.
The "Concerto for Strings & Continuo in D minor, RV 127" is one of many string concertos he composed. Here's a brief overview:
Form and Structure: Like many of Vivaldi's concertos, the RV 127 is structured in the traditional fast-slow-fast three-movement format:
Allegro
Largo
Allegro
Instrumentation: The concerto is scored for strings and basso continuo. The term "basso continuo" refers to the harmonic support provided by low instruments (like the cello or bassoon) and typically a chordal instrument (like the harpsichord or lute) that would realize the harmonies based on the provided bass line.
Character and Style: Vivaldi's concertos often stand out for their rhythmic vitality, catchy melodic lines, and clear formal structures. The RV 127, being a minor key concerto, might offer moments of expressive depth, especially in the central Largo movement. The outer Allegro movements would typically showcase the ensemble's virtuosity and the cohesive interplay between the different string sections.
Significance: While RV 127 might not be as widely recognized as some of Vivaldi's other works (like "The Four Seasons"), it is representative of his style and the broader trends of the Baroque string concerto genre. Pieces like this would have been performed in various venues, from courtly settings to public concerts, reflecting the growing popularity of instrumental music in the 18th century.
If you're exploring Vivaldi's music, delving into his string concertos, including RV 127, provides a deeper appreciation of his mastery in handling stringed instruments and his contribution to the concerto form.
3. Handel: Scherza infida in grembo al drudo [from Ariodante]
"Scherza infida in grembo al drudo" is one of the most poignant and emotionally charged arias from George Frideric Handel's opera "Ariodante." Written in the early 1730s during Handel's time in London, "Ariodante" is a hallmark of Baroque opera, notable for its intricate characterizations and profound emotional depths.
The aria is sung by the title character, Ariodante, who is in the throes of despair, believing that he has been betrayed by his beloved Ginevra. The title of the aria translates to "Treacherous laughter, in the embrace of my lover," which captures Ariodante's feelings of betrayal and desolation. He mourns the perceived unfaithfulness of his fiancée and contemplates the depths of his anguish.
Musically, "Scherza infida" stands out for its slow tempo, its melancholic bassoon obbligato, and its rich harmonic textures. The aria's orchestration adds to the sorrowful ambiance, with the languid melodic line allowing the singer to delve into the nuances of despair and betrayal. Handel's genius lies in how he manages to capture and sustain the intense emotions throughout the aria, making it a highlight for countertenors or mezzo-sopranos (depending on casting) and a challenge due to its emotional and technical demands.
In the broader context of Handel's operatic works, "Scherza infida" is often cited as a prime example of his ability to express human emotion in all its complexities. Those who listen to or perform this aria are often struck by its enduring power to move and captivate.
4. Handel: Cara speme [from Giulio Cesare]
"Cara speme" is a beautiful and tender aria from George Frideric Handel's opera "Giulio Cesare in Egitto" (Julius Caesar in Egypt), which premiered in 1724. The opera, set against the historical backdrop of Roman general Julius Caesar's interactions with Cleopatra, queen of Egypt, showcases some of Handel's most celebrated musical compositions.
In the opera, the aria "Cara speme" is sung by the character Sesto, son of Cornelia and Pompeo. At this point in the story, Sesto vows to avenge his father Pompeo's death, who was betrayed and killed by Tolomeo, the co-ruler of Egypt and Cleopatra's brother. While Sesto is filled with anger and a thirst for vengeance, "Cara speme" touches on his youthful innocence and the hope of avenging his father's death.
The title "Cara speme" translates to "Dear hope" in English. The aria is characterized by its gentle and lyrical melody, expressing Sesto's delicate emotions and the purity of his intentions. Handel uses the aria to paint a touching portrait of a young boy thrust into the brutal world of political intrigue, capturing the juxtaposition of Sesto's vulnerability and determination.
Over the years, "Cara speme" has become a favorite among countertenors and mezzo-sopranos, often performed in concert settings beyond the opera stage. Its enduring appeal lies in its emotional depth and Handel's masterful musical setting, which remains a testament to his genius in portraying human emotions.
5. Vivaldi: Concerto for strings & continuo in C major, RV 114
Antonio Vivaldi's "Concerto for Strings & Continuo in C major, RV 114" is one of the numerous concerti he composed during his prolific career. Vivaldi, a defining figure of the Baroque period, was particularly known for his contributions to the concerto genre.
The "Concerto in C major, RV 114" is scored for strings and basso continuo. In Baroque music, basso continuo is a form of musical accompaniment where a bass line is played by lower instruments (such as the cello or bassoon) and harmonically filled out by chordal instruments, often a harpsichord or an organ. This continuo part provides rhythmic and harmonic support to the ensemble.
Vivaldi's string concertos often highlight the lively interplay between the various string sections, with energetic rhythms, vibrant melodic themes, and contrasting dynamics. The RV 114, set in a bright C major key, typically follows the three-movement structure that was common during the Baroque era:
A fast-paced, lively Allegro movement that sets the tone and introduces primary themes.
A slower, more introspective movement, which offers a contrast and a moment of reflection.
A final brisk Allegro or similar fast movement, concludes the piece with vitality.
While not as renowned as some of Vivaldi's other works, the "Concerto for Strings & Continuo in C major, RV 114" exemplifies the characteristics that make Vivaldi's music distinctive and beloved: its rhythmic energy, clear melodic lines, and the vibrant dialogue between instruments. This concerto, like many of his works, provides insight into Vivaldi's genius in crafting instrumental music that is both technically impressive and emotionally resonant.
6. Handel: Dopo notte, atra e funesta [from Ariodante]
"Dopo notte, atra e funesta" is a spirited and virtuosic aria from George Frideric Handel's opera "Ariodante." Composed during Handel's London period in the early 1730s, "Ariodante" is one of his most esteemed operatic works, celebrated for its rich character development and stunning musical numbers.
The aria is sung by the title character, Ariodante. Coming after a series of tumultuous events in the plot, "Dopo notte, atra e funesta" marks a moment of joy and relief for Ariodante. He has just discovered that his beloved, Ginevra, is innocent of the accusations against her. The title of the aria translates to "After a dark and stormy night" in English, symbolizing the tribulations Ariodante faced and the subsequent dawn of happiness and clarity.
Musically, "Dopo notte, atra e funesta" is characterized by its rapid melodic runs, jubilant rhythms, and brilliant orchestration. It offers the singer an opportunity to showcase vocal agility, breath control, and expressive range. The accompanying instruments add to the celebratory mood, emphasizing Ariodante's renewed hope and joy.
The aria stands out not just for its technical demands but also for its ability to convey the character's emotional journey. It's a testament to Handel's genius that, amidst the fireworks of this virtuosic piece, the profound sentiment of joy after sorrow is effectively communicated. As a result, "Dopo notte, atra e funesta" remains a highlight in the opera and is often performed in concert settings, showcasing the prowess of countertenors or mezzo-sopranos, depending on the production's casting.
Magdalena Kožená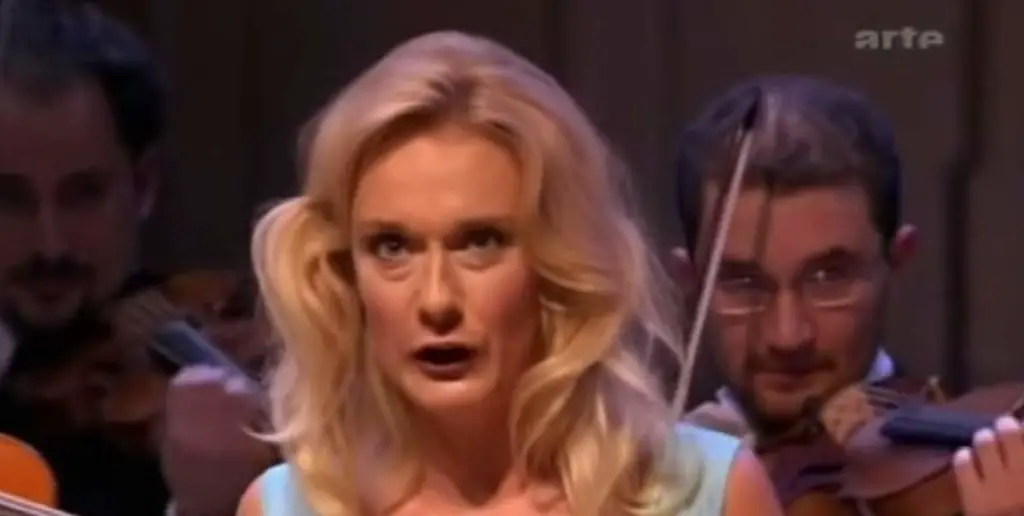 Magdalena Kožená (also Lady Rattle; born 26 May 1973) is a Czech mezzo-soprano. She was born in Brno in Moravia. She is the daughter of a mathematician father and a biologist mother. As a child she sang in Kantiléna, the Children and Youth Choir attached to the Brno Philharmonic Orchestra. From 1987 to 1991 she studied voice and piano at Brno Conservatory with Neva Megová and Jiří Peša, and from 1991 to 1995 she was a student of Eva Blahová at Bratislava Drama College where she graduated in 1995. In 1995, she was a prize winner at the International Mozart Competition. From 1996–97, she was a member of the Vienna Volksoper.
Kožená's first recording was of Bach arias, recorded in the Czech Republic. Upon hearing the recording, Deutsche Grammophon (DG) signed her to a recording contract. Later recordings include Handel's Roman Motets and Italian Cantatas and Messiah with Marc Minkowski for DG/Archiv, and her first solo recital disc (Dvořák, Janáček, and Martinů with Graham Johnson – Gramophone Solo Vocal Award, 2001) for Deutsche Grammophon.
Further recordings include recitals of arias of Mozart, Gluck, and Mysliveček (with the Prague Philharmonia and Michel Swierczewski), of French arias with the Mahler Chamber Orchestra, and Minkowski, Gluck's Paride ed Elena under Paul McCreesh, a recital disc with Malcolm Martineau and an acclaimed disc of cantatas by members of the Bach family ("Lamento") with Musica Antiqua Köln and Reinhard Goebel. She is the 2004 Gramophone Awards Artist of the Year. Among her latest recordings are a disc with opera arias of Handel and one with opera arias by Antonio Vivaldi, both with the Venice Baroque Orchestra conducted by Andrea Marcon and released on DG/Archiv.
Kožená's operatic engagements have included several notable debuts:
at the Théâtre du Châtelet in Paris as Orfeo in Gluck's Orphée, conducted by John Eliot Gardiner
at the Vienna Festival as Nerone in Monteverdi's L'incoronazione di Poppea, conducted by Minkowski
at the Edinburgh Festival as Sesto in Mozart's La clemenza di Tito; at the Leipzig Opera as Mélisande in Debussy's Pelléas et Mélisande, conducted by Minkowski
at the Aix-en-Provence Festival as Cherubino in Mozart's Le nozze di Figaro; at the Dutch National Opera as Sesto in Handel's Giulio Cesare; and at the Salzburg Festival as Zerlina in Mozart's Don Giovanni under Nicolaus Harnoncourt.
She sang the centenary performance of Pelléas et Mélisande at the Opéra-Comique in Paris under Minkowski and most recently Cleopatra in Giulio Cesare under Minkowski.
Kožená's recent engagements include the roles of Idamante in Mozart's Idomeneo at the Glyndebourne and Salzburg Festivals, Cherubino for both the Bavarian State Opera in Munich and the Metropolitan Opera in New York, Dorabella in Mozart's Cosi fan tutte (Salzburg Easter Festival and in Berlin) and her return to the Metropolitan Opera as Varvara (Katja Kabanova) and Dorabella. She sings Zerlina with the Metropolitan Opera in Japan, returns to the Salzburg Festival for Idamante, and to the Théâtre des Champs-Elysées for Melisande.
Awards
2001 Gramophone Solo Vocal Award
2001 Czech Crystal Award, Golden Prague International Television Festival – Best recording of a concert or stage performance (opera, operetta, ballet, dance, musical), Magdalena Kožená and Thierry Gregoire, Česká televize, Brno Television Studio, Czech Republic
2003 title of Chevalier de l'Ordre des Arts et des Lettres by the French Government
2004 Gramophone Awards Artist of the Year
Venice Baroque Orchestra
Founded in 1997 by Baroque scholar and harpsichordist Andrea Marcon, the Venice Baroque Orchestra is recognized as one of the premier ensembles devoted to period instrument performance. The Orchestra receives wide critical acclaim for its concert and opera performances throughout North America, Europe, South America, Japan and Korea,Taiwan and China. The Orchestra has appeared in many more cities across the United States than any other Baroque orchestra in history. They also maintain the most frequent touring schedule to Asia.
Committed to the rediscovery of 17th- and 18th-century masterpieces, under Mr. Marcon's leadership VBO hasgiven the modern-day premieres of Francesco Cavalli's L'Orione, Vivaldi's Atenaide, Andromeda liberata, Benedetto Marcello's La morte d'Adone and Il trionfo della poesia e della musica, and Boccherini's La Clementina. With Teatro La Fenice in Venice, the Orchestra has staged Cimarosa's L'Olimpiade, Handel's Siroe, and Galuppi's L'Olimpiade, and reprised Siroe at the Brooklyn Academy of Music in New York in its first full staging in the United States.
The Orchestra has been seen worldwide through several television specials, including films by the BBC, ARTE, NTR (Netherlands), and NHK. They are the subject of three recent video recordings, and their performances were also featured on Swiss TV in the documentary film by Richard Dindo, Vivaldi in Venice.
Highly unusual for a Baroque ensemble, the VBO premiered a major contemporary work in the US, PhilipGlass's violin concerto The American Four Seasons. With violinist Robert McDuffie the Orchestra appeared in 28 cities across the continent in 2010. Additional highlights of past seasons included several tours of Japan and Korea with Mr. Carmignola; concerts in Europe with Ms. Petibon, Mr. Capuçon, and Ms. Basso; Vivaldi's La senna festeggiante at Amsterdam's Concertgebouw; Pergolesi's Stabat Mater at Théâtre des Champs Elysées with soprano Veronica Cangemi and contralto Sara Mingardo; Monteverdi's Vespers in Leipzig, and a tour of festivals in Austria, Germany, and Switzerland with Ms. Kožená.
The Venice Baroque Orchestra is supported by Fondazione Cassamarca in Treviso.
Sources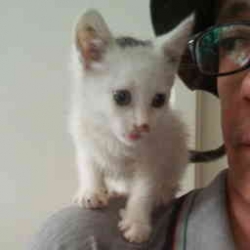 Latest posts by M. Özgür Nevres
(see all)