Accompanied by Fujii Yumi on the piano, the Japanese mandolin virtuoso Izumi Toru play Zigeunerweisen (Gypsy Airs), Op. 20, a musical composition for violin and orchestra written in 1878 by the Spanish composer Pablo de Sarasate. At Lutheran Ichigaya Hall, Tokyo.
Sarasate's Zigeunerweisen
Pablo de Sarasate was a celebrated Spanish violinist and composer known for his impeccable technique and charismatic stage presence. Among his compositions, "Zigeunerweisen," or "Gypsy Airs," stands out as one of his most renowned works. Composed in 1878, this single-movement work has become emblematic of Sarasate's style, seamlessly blending virtuosic technique with expressive lyricism. It draws inspiration from Romani (Gypsy) themes and rhythms, encapsulating the passion and soul of Gypsy music.
The structure of "Zigeunerweisen" is dynamic and fluid. It starts with a slow, expressive introduction that gradually transitions into a series of intricate variations. As the piece progresses, the tempo and intensity increase, culminating in a fast-paced finale that showcases the violinist's technical prowess. Throughout the work, listeners are treated to passionate slides, harmonics, rapid runs, and double-stops, all of which demand exceptional skill from the performer.
Beyond the technical challenges it poses, "Zigeunerweisen" is especially notable for its emotional depth. Sarasate managed to capture the very essence of Gypsy music, skillfully merging soulful melodies with dazzling virtuosity. While it serves as a testament to a performer's technical abilities, it also highlights their interpretative skills. To this day, it remains a favorite in the violin repertoire, often performed in concerts worldwide. Its legacy is not just in its popularity, but in its representation of a perfect fusion of emotion and virtuosity, all while capturing the spirit and fervor of Romani music.
Pablo de Sarasate's "Zigeunerweisen" ("Gypsy Airs") is indeed structured as a single movement, but it is frequently discussed in terms of its four distinct sections, each of which captures a different facet of the Romani (or Gypsy) musical spirit. Here's a breakdown of those sections:
Moderato: The piece begins with a soulful, expressive theme, emblematic of traditional Gypsy laments. The violin introduces this melody with a passionate character, making extensive use of portamento (sliding between notes) to enhance its mournful quality. This section sets the mood, immersing the listener in a world of deep emotion and introspection.
Lento: Following the opening, the pace slows down even further, offering a lyrical and almost haunting theme. This section is melancholic and reflective, demanding from the performer not only technical precision but also a deep sense of emotional connection to convey the introspective nature of the melody.
Un poco più lento: This section takes on a dance-like character reminiscent of a csárdás, a traditional Hungarian folk dance. It starts off slow and stately but gradually picks up momentum. Sarasate uses various violin techniques, like flageolet tones (harmonics), to infuse the music with a sense of mystery and allure.
Allegro molto vivace: The finale is fiery, exuberant, and technically demanding. It contrasts sharply with the piece's earlier sections, bursting with energy and showcasing the violinist's virtuosity. The tempo is brisk, with rapid runs, intricate double-stops, and dramatic dynamics, all culminating in a dazzling finish. This concluding section embodies the vibrant spirit and zest of Gypsy music, ending the piece on a high note.
Throughout "Zigeunerweisen", Sarasate expertly balances moments of deep sentiment with passages of extraordinary virtuosity, making it not only a showcase for a violinist's technical skills but also their ability to convey a range of emotions. The four sections, while distinct in character, come together to create a cohesive and evocative narrative that paints a vivid picture of Romani musical traditions.
As one of Sarasate's most popular compositions and a favorite among violin virtuosos, the work has remained a staple on records at least since Sarasate himself recorded it in 1904. It has been recorded by a large number of violinists. Here is the Itzhak Perlman version below (conductor: James Levine).
Izumi Toru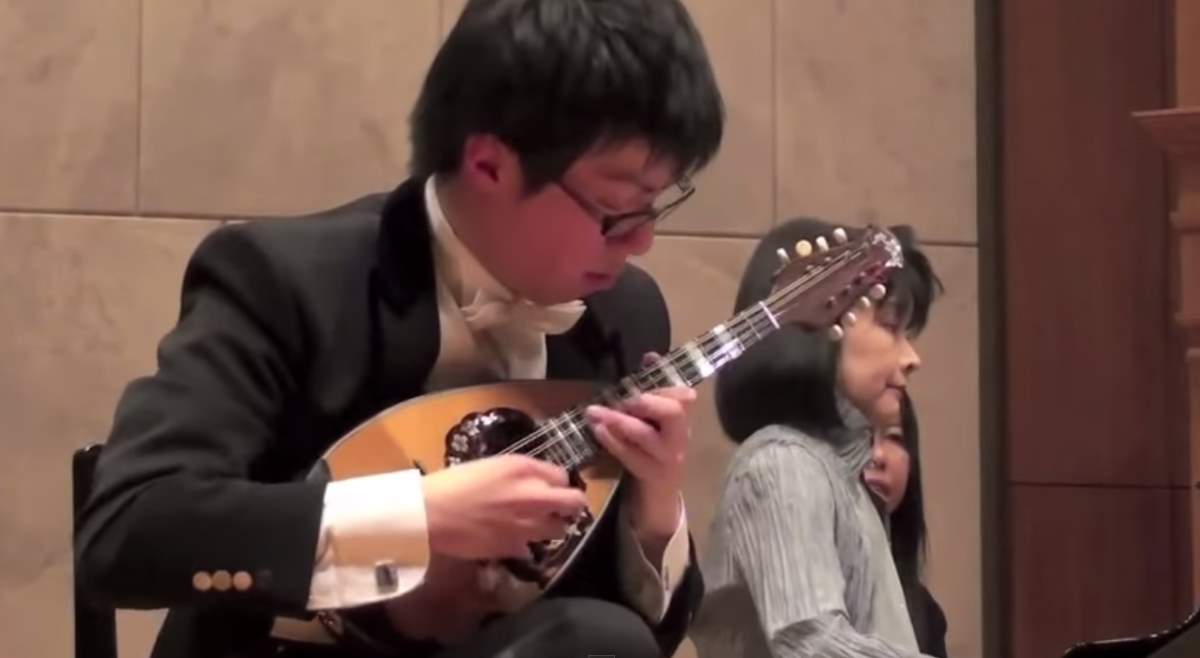 Born in 1988, Toru started mandolin at Doshisha Kori Junior High School and he played as a concertmaster of the Doshisha Kori High School Mandolin club. In 2007, he won the third prize in the third Osaka International Mandolin Competition and the second prize in the Japan Mandolin Chamber Music Competition provided by Shizuoka Mandolin Association. In 2010, he won the first prize in the 22nd Japan Mandolin Solo Competition provided by the Japan Mandolin Union.
He is also active as a flamenco guitar player in the Doshisha University Guitar Club. He is a pupil of Yasunobu Inoue.
Pablo de Sarasate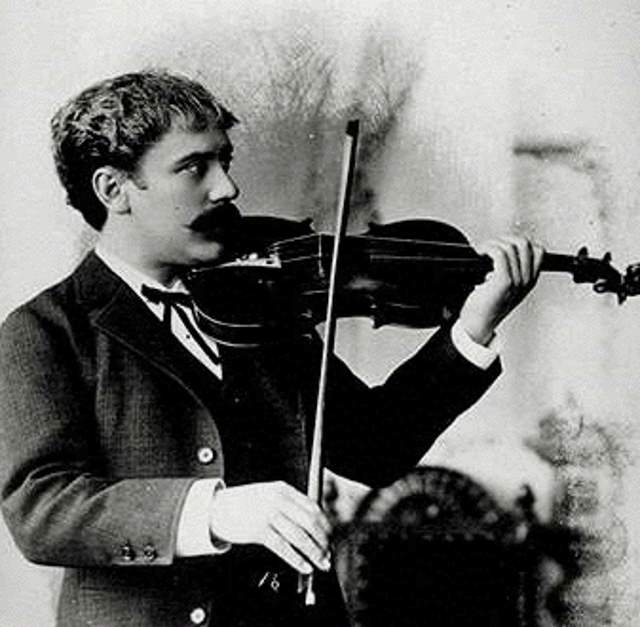 Pablo de Sarasate (10 March 1844 – 20 September 1908) was born in Pamplona, Navarre, the son of an artillery bandmaster. He began studying the violin with his father at the age of five and later took lessons from a local teacher. His musical talent became evident early on and he appeared in his first public concert in A Coruña at the age of eight.
His performance was well-received and caught the attention of a wealthy patron who provided the funding for Sarasate to study under Manuel Rodríguez Saez in Madrid, where he gained the favor of Queen Isabella II.
Later, as his abilities developed, he was sent to study under Jean-Delphin Alard at the Paris Conservatoire at the age of twelve. There, at seventeen, Sarasate entered a competition for the Premier Prix and won his first prize, the Conservatoire's highest honor. (There was not another Spanish violinist to achieve this until Manuel Quiroga did so in 1911; Quiroga was frequently compared to Sarasate throughout his career.)
Sarasate, who had been publicly performing since childhood, made his Paris debut as a concert violinist in 1860 and played in London the following year. Over the course of his career, he toured many parts of the world, performing in Europe, North America, and South America.
His artistic pre-eminence was due principally to the purity of his tone, which was free from any tendency towards the sentimental or rhapsodic, and to that impressive facility of execution that made him a virtuoso. In his early career, Sarasate performed mainly opera fantasies, most notably the Carmen Fantasy, and various other pieces that he had composed.
The popularity of Sarasate's Spanish flavor in his compositions is reflected in the work of his contemporaries. For example, the influences of Spanish music can be heard in such notable works as Édouard Lalo's Symphonie Espagnole which was dedicated to Sarasate; Georges Bizet's Carmen; and Camille Saint-Saëns' Introduction and Rondo Capriccioso, written expressly for Sarasate and dedicated to him.
Of Sarasate's idiomatic writing for his instrument, the playwright and music critic George Bernard Shaw once declared that though there were many composers of music for the violin, there were but few composers of violin music. Of Sarasate's talents as a performer and composer, Shaw said that he "left criticism gasping miles behind him".
Sarasate's own compositions are mainly showpieces designed to demonstrate his exemplary technique. Perhaps the best-known of his works is Zigeunerweisen (1878), a work for violin and orchestra. Another piece, the Carmen Fantasy (1883), also for violin and orchestra, makes use of themes from Georges Bizet's opera Carmen. Probably his most performed encores are his two books of Spanish dances, brief pieces designed to please the listener's ear and show off the performer's talent.
He also made arrangements of a number of other composers' work for violin, and composed sets of variations on "potpourris" drawn from operas familiar to his audiences, such as his Fantasia on La forza del destino (his Opus 1), his "Souvenirs of Faust", or his variations on themes from Die Zauberflöte. In 1904 he made a small number of recordings. In all his travels Sarasate returned to Pamplona each year for the San Fermín festival.
Sarasate died in Biarritz, France, on September 20, 1908, from chronic bronchitis. He bequeathed his violin, made by Antonio Stradivari in 1724, to the Musée de la Musique. The violin now bears his name as the Sarasate Stradivarius in his memory. His second Stradivari violin, the Boissier of 1713, is now owned by Real Conservatorio Superior de Música, Madrid. Among his violin pupils was Alfred De Sève. The Pablo Sarasate International Violin Competition is held in Pamplona.
A number of works for violin were dedicated to Sarasate, including Henryk Wieniawski's Violin Concerto No. 2, Édouard Lalo's Symphonie Espagnole, Camille Saint-Saëns' Violin Concerto No. 3 and his Introduction and Rondo capriccioso, Max Bruch's Scottish Fantasy, and Alexander Mackenzie's Pibroch Suite. Also inspired by Sarasate is William H. Potstock's Souvenir de Sarasate.
Sources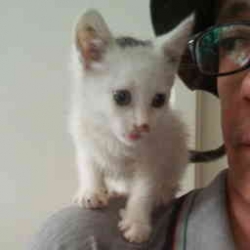 Latest posts by M. Özgür Nevres
(see all)