Conducted by Andrea Marcon, the Venice Baroque Orchestra performs Antonio Vivaldi's Juditha triumphans devicta Holofernis barbarie (Judith triumphant over the barbarians of Holofernes), RV 644, an oratorio which the only survivor of the four that he is known to have composed.
Juditha, a young Bethulian widow: Manuela Custer, mezzosoprano
Holofernes, Assyrian general: Mary-Ellen Nesi, mezzosoprano
Vagaus, eunuch, Holofernes's squire: Karina Gauvin, soprano
Abra, Juditha's handmaid: Marina Comparato, mezzosoprano
Ozias, high priest of Bethulia: Romina Basso, mezzosoprano
Vivaldi's Juditha Triumphans
The libretto was written by Iacopo Cassetti and is based on the Book of Judith. The exact date of composition and performance is not known, but the allegorical treatment of the Venetian defense of Corfu dominated public discussion in Venice throughout 1716. This work was an allegorical description of the victory of the Venetians (the Christians) over the Turks (the barbarians) in August 1716.
The work was commissioned to celebrate the victory of the Republic of Venice over the Turks during the siege of Corfu: in July 1716, the Turks had landed on Corfu and set siege to the island. The population resisted the occupation and, in August, Venice signed an alliance with the Holy Roman Emperor. On 18 August, under the leadership of Count Johann Matthias von der Schulenburg, the decisive battle was won and the Turks abandoned the island.
Programme
Sinfonia, Arma, caedes , vindicate, furoris (Chorus) 0:00
Nil arma, nil bella 4:29
Matrona inimica, Quo c. Patriae me ducit 8:16
Libertatis dulcissima spes 13:21
Vultus tui vago splendori, O quam vaga, venusta 18:17
Quamvis ferro 23:32
Quanto magis generosa 28:23
Sede, o cara 38:36
Agitata infido flatu 42:53
O servi volate 46:54
Veni, veni, me sequere 51:14
Fulgeat sol frontis decorae, Rector de caelo 58:38
Summi Regis (Chorus) 1:03:00
O Sydera, o stellae 1:07:35
Nox obscura 1:13:50
Transit aetas 1:21:43
Noli o cara te adorantis 1:28:08
Plena nectare non mero, Vivat in pace (Chorus) 1:34:15
Umbrae carae 1:41:33
Non ita reducem 1:50:35
In somno profundo 1:55:37
Impii, indini Tiranni 2:00:26
Si fulgida per te 2:02:02
Armatae face et anguibus 2:06:08
Gaude felix, Salve invicta 2:10:57
Final Chorus 2:15:20
Sources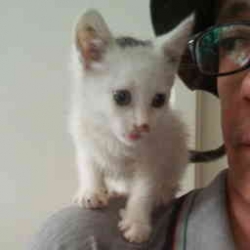 Latest posts by M. Özgür Nevres
(see all)