A great and dramatic presentation of Herbert von Karajan conducting La Scala Orchestra and Chorus of Milan with the soloists Leontyne Price (soprano), Luciano Pavarotti (tenor), Fiorenza Cossotto (mezzo-soprano), and Nicolai Ghiaurov (bass) at an amazing version of Giuseppe Verdi's Requiem. This 1967 filmed performance is a treasure of classical music.
Programme
With starting times in the video:
0:00:32 Requiem
0:08:43 Dies Irae
0:10:55 Tuba Mirum
0:12:58 Mors Stupebit
0:14:19 Liber Scriptus
0:19:23 Quid Sum Miser
0:23:13 Rex Tremendae
0:26:44 Recordare
0:31:05 Ingemisco
0:34:45 Confutatis
0:40:24 Lacrymosa
0:46:05 Offertorio
0:56:53 Sanctus
0:59:51 Agnus Dei
1:04:32 Lux Aeterna
1:10:45 Libera Me
Soloists:
Leontyne Price (soprano
Fiorenza Cossotto (mezzo-soprano)
Luciano Pavarotti (tenor)
Nicolai Ghiaurov (bass).
These singers are captured in their glorious prime and at this time their careers were taking on a meteoric rise to fame in the opera scene of the late 60's and would continue well into the 70's.
Giuseppe Verdi's Requiem
The Messa da Requiem is a musical setting of the Roman Catholic funeral mass (Requiem) for four soloists, a double choir, and an orchestra by Giuseppe Verdi. It was composed in memory of Alessandro Manzoni (7 March 1785 – 22 May 1873), the Italian poet and novelist whom Verdi admired.
The first performance, at the San Marco church in Milan on 22 May 1874, marked the first anniversary of Manzoni's death. The work was at one time called the Manzoni Requiem. It is rarely performed in liturgy, but rather in concert form of around 85-90 minutes in length. Musicologist David Rosen, an expert in nineteenth- and early twentieth-century Italian opera calls it "probably the most frequently performed major choral work composed since the compilation of Mozart's Requiem."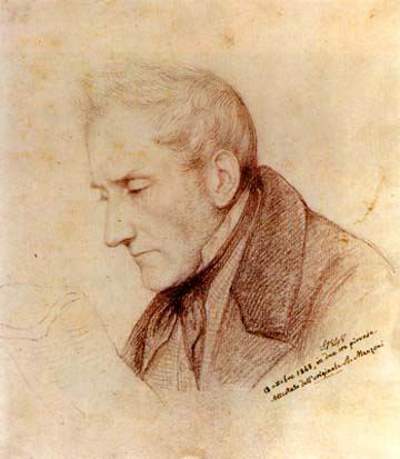 When the Requiem was composed, female singers were not permitted to perform in Catholic Church rituals (such as a Requiem Mass). However, from the beginning, Verdi intended to use female singers in the work.
In his open letter proposing the Requiem project (when it was still conceived as a multi-author Requiem for Rossini), Verdi wrote: "If I were in the good graces of the Holy Father-Pope Pius IX-I would beg him to permit-if only for this one time-that women take part in the performance of this music; but since I am not, it will fall to someone else better suited to obtain this decree." In the event, when Verdi composed the mass alone, two of the four soloists were sopranos, and the chorus included female voices.
Background and Inspiration
Giuseppe Verdi composed the "Messa da Requiem" as a tribute to the Italian poet and novelist Alessandro Manzoni, whom he greatly admired. This masterpiece was first performed on May 22, 1874, marking the first anniversary of Manzoni's death. The Requiem was a significant departure from Verdi's usual operatic compositions, symbolizing his deep respect for Manzoni and reflecting the broader cultural and artistic milieu of Italy in the 19th century.
Musical Style and Characteristics
Verdi's Requiem is renowned for its dramatic and operatic elements, diverging from the typical solemn nature of liturgical music. This blending of theatrical drama with the sacred text of the Catholic funeral mass earned it the moniker "Verdi's best opera." The work is an emotional journey, characterized by powerful choral arrangements and striking orchestration that showcase Verdi's compositional prowess.
Structure and Composition
The Requiem is structured into seven main movements, each embodying a distinct aspect of the funeral mass. These movements include the introspective "Requiem and Kyrie," the intense "Dies Irae," the reflective "Offertorio," the jubilant "Sanctus," the serene "Agnus Dei," the hopeful "Lux aeterna," and the concluding "Libera me." Among these, the "Dies Irae" stands out for its dramatic and vivid orchestration, influencing a wide range of musical and cinematic works.
Performances and Global Reception
Since its premiere, Verdi's Requiem has become a beloved part of the choral repertoire worldwide. It is celebrated for its emotionally charged solos and the depth of its choral writing. The piece has been performed by countless opera companies and orchestras, each bringing their unique interpretation to this versatile work.
Historical and Cultural Impact
The work holds a special place in the context of 19th-century Italy, reflecting both Verdi's personal beliefs and the nation's cultural and political dynamics. It is a testament to Verdi's ability to encapsulate the spirit of an era through music, resonating with audiences far beyond its liturgical roots.
Recordings and Interpretations
There have been numerous recordings of Verdi's Requiem, each offering a distinct perspective on this multifaceted composition. Renowned conductors and orchestras have interpreted the work in various ways, contributing to its rich legacy and ongoing relevance in classical music.
Legacy and Enduring Significance
Giuseppe Verdi's Requiem stands as a monumental work in the classical music canon. It transcends its original liturgical purpose, embodying universal themes of human emotion and dramatic expression. The Requiem not only showcases Verdi's exceptional talent as a composer but also continues to inspire and move audiences around the world, solidifying its place in the history of music.
Sources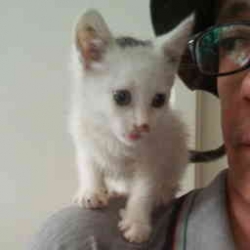 Latest posts by M. Özgür Nevres
(see all)