Three famous chazzans (cantors, see notes 1), Naftali Herstik, Alberto Mizrahi, Benzion Miller with the Neimah Singers sing Tumbalalaika. From the concert "Cantors; A Faith in Song" recorded in the Portuguese Synagogue of Amsterdam in 2003.
Tumbalalaika is a Russian Jewish folk and love song in the Yiddish language. Tum is the Yiddish word for noise and a balalaika (see notes 2) is a stringed musical instrument of Russian origin.
Tumbalalaika Lyrics
Yiddish Lyrics: Tumbalalaika (Transliteration)
Shteyt a bokher, un er trakht (also shteyt un trakht)
Trakht un trakht a gantse nakht
Vemen tzu nemen un nisht farshemen
Vemen tzu nemen un nisht farshemen
(chorus)
Tumbala, Tumbala, Tumbalalaika
Tumbala, Tumbala, Tumbalalaika
Tumbalalaika, shpil balalaika
Tumbalalaika (also Shpil balalaika), freylekh zol zayn
Meydl, meydl, kh'vil bay dir fregn,
Vos ken vaksn, vaksn on regn?
Vos ken brenen un nit oyfhern?
Vos ken benken, veynen on trern?
(chorus)
Narisher bokher, vos darfstu fregn?
A shteyn ken vaksn, vaksn on regn.
Libe ken brenen un nit oyfhern.
A harts ken benken, veynen on trern.
(chorus)
Vos iz hekher fun a hoyz?
Vos iz flinker fun a moyz?
Vos iz tifer fun a kval?
Vos iz biter, biterer vi gal?
(chorus)
A koymen iz hekher fun a hoyz.
A kats iz flinker fun a moyz.
Di toyre iz tifer fun a kval.
Der toyt iz biter, biterer vi gal.
(chorus)
English Translation: Strum Balalaika
A young lad stands, and he thinks
Thinks and thinks the whole night through
Whom to take and not to shame
Whom to take and not to shame
(chorus)
Tumbala, Tumbala, Tumbalalaika
Tumbala, Tumbala, Tumbalalaika
Tumbalalaika, strum balalaika
Tumbalalaika, may we be happy
Girl, girl, I want to ask of you
What can grow, grow without rain?
What can burn and never end?
What can yearn, cry without tears?
(chorus)
Foolish lad, why do you have to ask?
A stone can grow, grow without rain
Love can burn and never end
A heart can yearn, cry without tears
(chorus)
What is higher than a house?
What is swifter than a mouse?
What is deeper than a well?
What is bitter, more bitter than gall?
(chorus)
A chimney is higher than a house
A cat is swifter than a mouse
The Torah is deeper than a well
Death is bitter, more bitter than gall
(chorus)
Benzion Miller
Benzion Miller (born 1946) was born in a displaced prison camp in Munich, Germany. He is a cantor of world renown, shochet, and mohel, much like his father, the revered cantor, shochet, and mohel, Reb Aaron Daniel Miller.
His singing career began at the very early age of five. Young Benzion would often be called upon to sing at many public gatherings, such as "Melave Malka" gatherings, Bar Mitzvahs, and other Jewish functions. He acted as head soloist in the Yeshiva Choir and in solo performances.
At the age of 18, Cantor Miller accepted the position as Cantor at the Hillside Jewish Center in Hillside, NJ. From there he went on to positions in the Bronx, Montreal, Toronto. Then he was elected to serve as Cantor at the prestigious Beth-El Congregation of Borough Park, now known as the Young Israel Beth-El of Borough Park, where Cantor Miller serves as its full time "Shliach Tzibur" with great success and admiration.
Benzion Miller is a graduate of Bobover Yeshiva in Brooklyn, NY, and the Bobover Yeshiva Kedushat Zion in Bat Yam, Israel. He received his basic knowledge and training in the art of Chazzanut under the guidance of his father, the very popular Cantor and Mohel, Reb Aaron Miller. Cantor Miller studied Music Theory and Solfege under Cantor Samuel B. Taube of Montreal.
He studied voice production at the Champagne School for Music in Montreal and with Dr. Puggell, Cantor Avshalom Zfira, Allan Bowers. Acclaimed as one of the foremost interpreters of Liturgical Music, Benzion Miller is equally at home in Operatic Repertoire and Jewish and Chassidic Folk Music. He has appeared with the Israeli Philharmonic Orchestra, the Jerusalem Symphony, the Rishon L'Tzion Symphony, the Haifa Symphony, and members of the London Symphony.
He recently recorded, for the Milken Archive, in Barcelona, Spain with the Barcelona National Symphony Orchestra. Benzion Miller was privileged to be among the first group of Cantors to visit and sing in the Eastern European countries. He has appeared before capacity audiences in Romania, Russia, Poland, and Hungary, where he sang with the Budapest State Opera Orchestra. Benzion has to his credit many recordings of liturgical, Chassidic, and Yiddish music.
Naftali Herstik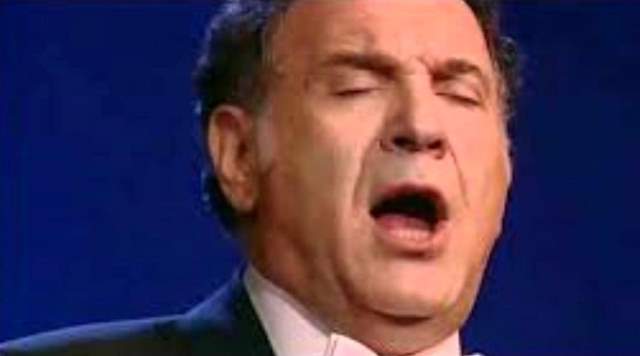 Naftali Herstik is a well-known chazzan (cantor) and teacher. He was born in Salgótarján, Hungary, and came with his family to Israel at the age of three. He is descended from a long line of cantors and Rabbis and was recognized as a cantorial prodigy from his early childhood, singing as a teen in concerts with Cantor Moshe Koussevitzky.
He is the chief cantor of the magnificent Jerusalem Great Synagogue is descended from a long line of Rabbanim and cantors. His talents manifested themselves very early, for at the tender age of six he had already gained a remarkable reputation as a prodigy, able to interpret highly complicated cantorial recitatives with phenomenal skill and purity of voice.
His musical education has been wide and varied, and he owes much to his first teacher, his late father, himself a fine cantor, and to, among others, cantors Leib Glantz, Shlomo Ravitz, and Moshe Koussevitzky. He later graduated from the Royal College of Music in London.
Naftali Herstik, currently the director of the Tel Aviv Cantorial Institute, has a worldwide reputation as a superb concert artist with rare elegance and style.
He has sung with the London Festival Orchestra, the London Mozart Players, the Jerusalem Symphony Orchestra, the Israeli Philharmonic Orchestra, the Czech Philharmonic Orchestra, the Prague Philharmonic Orchestra, and most recently with the Zurich Chamber Orchestra, as well as with some of the finest choirs in the world. Among them, the Jerusalem Great Synagogue Choir, under the direction of Maestro Elli Jaffe.
Some of these distinguished groups can be heard on numerous recordings of Naftali Herstik.
Alberto Mizrahi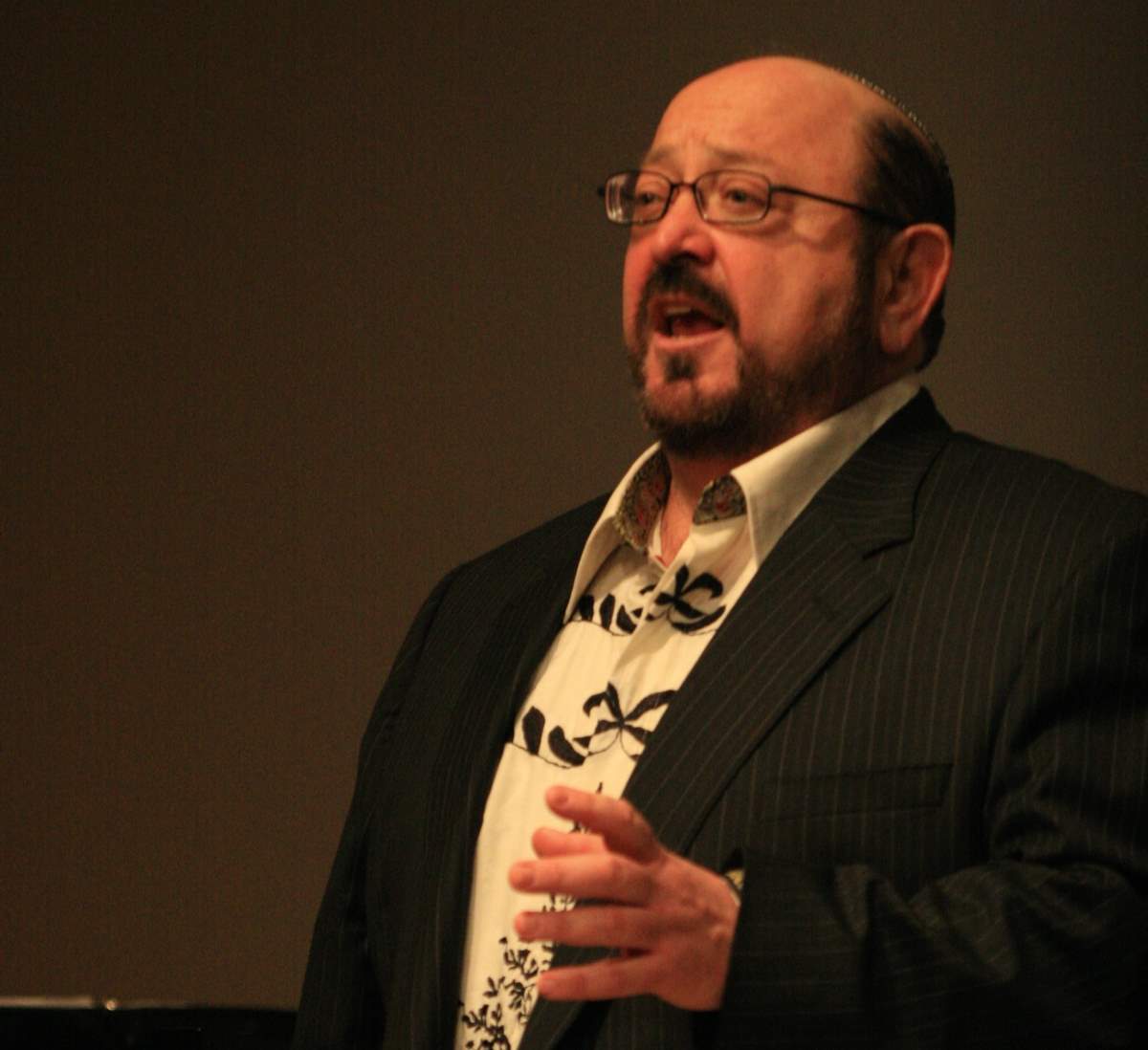 Greek-born tenor, Alberto Mizrahi, one of the world's leading interpreters of Jewish music, is Hazzan of the historic Anshe Emet Synagogue, Chicago. He has thrilled audiences worldwide in recitals, symphony concerts, and opera.
Dubbed as the "Jewish Pavarotti," Mizrahi's repertoire, spanning nine languages, makes his performances unique in the field. He is featured in the PBS special from the Spanish Portuguese Synagogue, Amsterdam in a gala USA/Europe televised performance of "Cantors: a faith in song", as well as with the legendary jazz pianist, Dave Brubeck and his Quartet in "Gates of Justice" performed most recently at the Brubeck Festival (July 2004) San Francisco, and the Newport Jazz Festival (August 2004) conducted by Russell Gloyd.
Hazzan Mizrahi recently debuted with the Chicago Symphony Orchestra and the Radio Television Orchestra of Spain (Penderecki's Seven Gates of Jerusalem); New York Philharmonic, MSM Symphony, and New Jersey Symphony (Klezmer Rondos – recorded for the Milken Archive with the Seattle Symphony); N.D.R. Symphony, Hannover (Passionne Sephardie); Atlanta Symphony, Houston Symphony, and Pacific Symphony (The Three Jewish Tenors); Washington Choral Arts Society (Yizkor Requiem – recorded for Naxos); Lithuanian National Symphony (Operatic and Jewish recital); and with the Sinfonia Warshawia (Tanzman's "The Prophet Isaiah").
His extensive concert appearances include
Krakow Jewish Culture Festival
Israel Festival in Jerusalem and Tel Aviv
Spitalfields Festival (London-nationally broadcast recital with the BBC Singers)
Ravinia Festival and Chicago's Orchestra Hall (Chants Mystiques [a best selling CD])
the Capitol Rotunda (Washington, D.C. – National Day of Remembrance)
memorial concerts at the Cathedrals of Hamburg, Hannover and Berlin)
The Voice of Ashkenaz International Jewish Music Conference (NY)
solo recitals for the Indiana University School of Music and Brooklyn Academy of Music
performances with "Zahav" (his Chicago based ensemble) in Chicago, Indianapolis, Macon, Rochester and San Diego
as well as featured soloist in four events of the Milken Archive/JTS jointly sponsored international conference, Only in America (New York-2003).
As a founder of the "Sons of Sepharad", he has sung with them in throughout the United States and London.
Mizrahi is an officer of the Cantors Assembly, on the Board of the Zamir Choral Foundation, Advisory Board of Genesis at the Crossroads, and on the faculty of the H.L. Miller Cantorial School-J.T.S., N.Y.
NOTES and SOURCES
A hazzan (χaˈzan) or chazzan is a Jewish musician, or precentor, trained in the vocal arts who helps lead the congregation in songful prayer. In English, this prayer-leader is often referred to as cantor. Read more on Wikipedia
The balalaika is a Russian stringed musical instrument with a characteristic triangular body and three strings. The balalaika family of instruments includes instruments of various sizes, from the highest-pitched to the lowest: the piccolo balalaika, prima balalaika, secunda balalaika, alto balalaika, bass balalaika, and contrabass balalaika. The prima balalaika is the most common. All have three-sided bodies; spruce, evergreen, or fir tops; and backs made of three to nine wooden sections (usually maple). They are typically strung with three strings.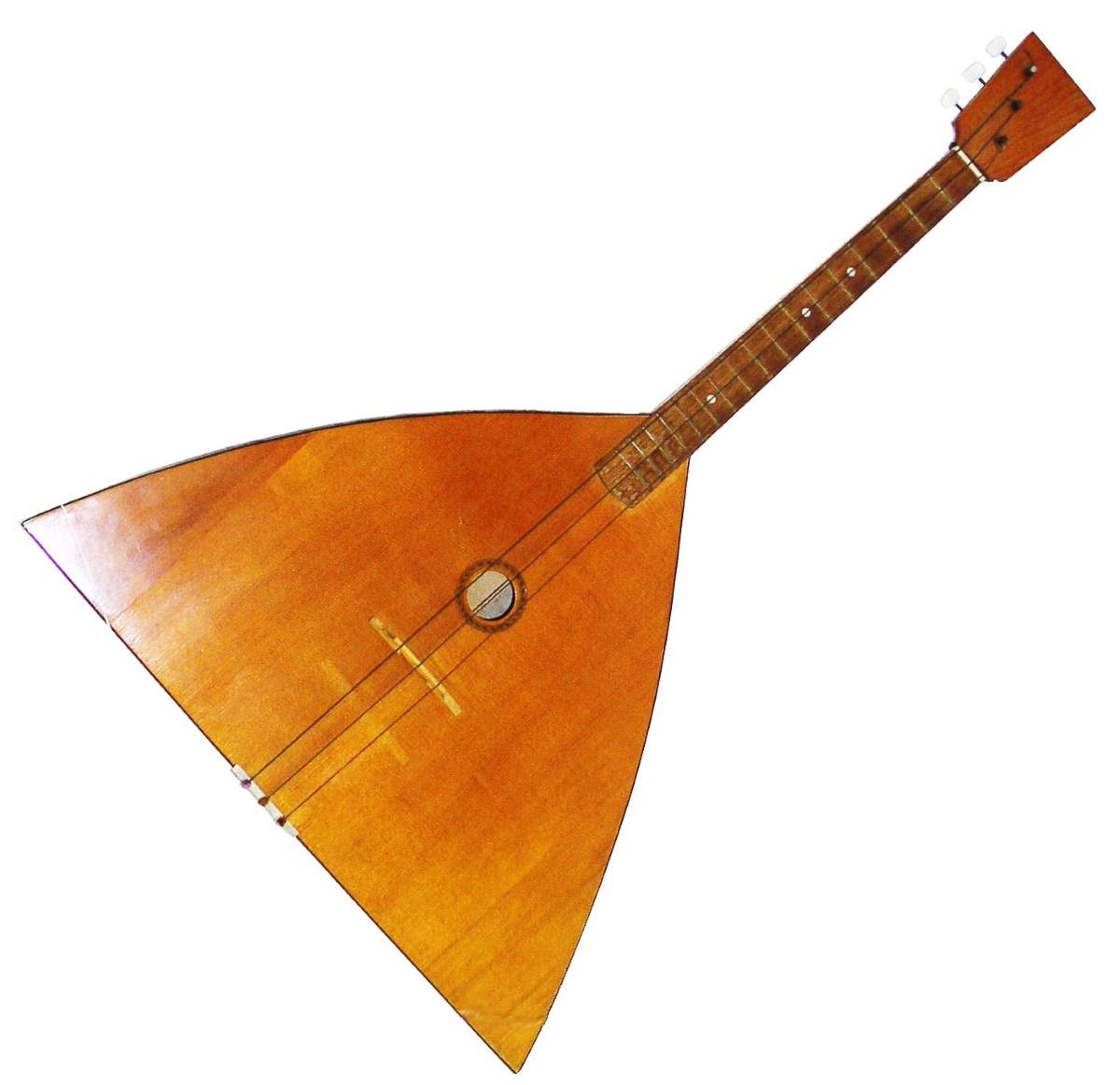 Sources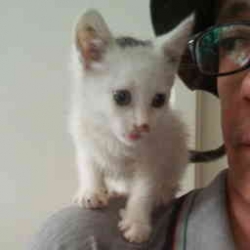 Latest posts by M. Özgür Nevres
(see all)