Previously, I published a post about Vesti la Giubba's 1902, 1904 and 1907 Enrico Caruso versions, 1904 recording has been sold more than one million copies, the first "million-seller" in history. Here, another two opera giants of the 20th century, Franco Corelli and Luciano Pavarotti singing Vesti la giubba (English: put on the costume), a famous tenor aria from Ruggero Leoncavallo's 1892 opera Pagliacci (Clowns).
In the first video, Franco Corelli using his "spinto" voice to make a good performing.
The second video – Franco Corelli sings "Vesti la Giubba", Pagliacci on RAI with Tito Gobbi and Mafalda Micheluzzi, director Alfredo Simonetto with the Turin (Torino) RAI Orchestra in 1954.
The third video is coming from "King of the High C's" – Luciano Pavarotti. He sings "Vesti la giubba" live at "Olympic Hall" in Munich, 1986, German TV.
An another version from Pavarotti: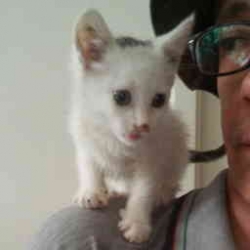 Latest posts by M. Özgür Nevres
(see all)