Dutch conductor, recorder player, and baroque flautist Frans Brüggen (30 October 1934 – 13 August 2014) plays Georg Philipp Telemann's Fantasie No. 3, the 3rd of the 12 Fantasias for Flute without Bass, TWV 40:2-13 with alto recorder, also known as a treble (and, historically, as consort flute and common flute). Year of the recording: 1967.
Movements: Largo, Vivace, Largo, Vivace, Allegro
Georg Philipp Telemann's Fantasie No. 3
Georg Philipp Telemann's 12 fantaisies à traversière sans basse, 12 Fantasias for Solo Flute, TWV 40:2-13, were published in Hamburg in 1732-33. An extant copy of the publication, conserved in Brussels, has a spurious title page reading Fantasie per il Violino senza Basso (Fantasias for Solo Violin). The set is one of Telemann's collections of fantasias for unaccompanied instruments, the others being a set of thirty-six for harpsichord [scores], also published in 1732-33, and two sets published in 1735: twelve for solo violin and twelve for viola da gamba.
Telemann's solo flute fantasias are alone in the Baroque repertoire to include movements seemingly impossible on flute: fugues (fantasias 2, 6, and 8-11), a French overture (fantasia 7) and a passacaglia (fantasia 5). In 2012, an arrangement for viola solo was published by Euprint. In this arrangement, through the use of double stops, some many-voiced parts appear as real polyphonic pieces.
The Fantasia No. 3 in B minor, TWV 40:4, by Georg Philipp Telemann, indeed features a unique structure with its movements. Unlike the more common fast-slow-fast pattern in many Baroque pieces, this Fantasia comprises a sequence of five movements: Largo – Vivace – Largo – Vivace – Allegro. This structure reflects Telemann's innovative approach to composition and his mastery of creating varied and engaging musical narratives within a single piece.
Largo: The first Largo serves as an introduction, characterized by its slow tempo and expressive, often melancholic melody. This movement typically sets a reflective tone, allowing the performer to explore the depth and nuances of the flute's lower register.
Vivace: The subsequent Vivace contrasts sharply with the preceding Largo. It is lively and fast-paced, showcasing the agility of the flute. This movement often features intricate fingerwork, brisk scales, and energetic rhythms, demanding both technical precision and musical finesse from the performer.
Largo: The second Largo offers a return to a slower, more introspective mood. This movement might present thematic material that echoes or develops the first Largo, creating a sense of cohesion within the Fantasia.
Vivace: The fourth movement, another Vivace, brings back the energetic and lively character. This section might present new thematic material or variations of previous ideas, maintaining the piece's dynamic and engaging nature.
Allegro: The final Allegro culminates the Fantasia with a brisk and joyful character. This movement often includes rhythmic drive and a sense of closure, bringing the piece to a satisfying and spirited end.
Telemann's use of alternating tempos and moods within this Fantasia is a testament to his compositional skill and his understanding of the flute's capabilities. The contrasting movements allow for a display of both technical prowess and emotional expression, making the piece a cherished part of the flute repertoire. Its continued popularity among flutists and baroque music enthusiasts underscores its significance in the history of solo flute music.
Sources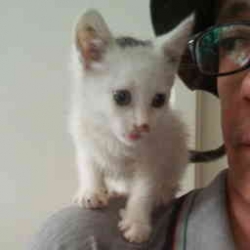 Latest posts by M. Özgür Nevres
(see all)