German classical pianist Olga Scheps performs Pyotr Ilyich Tchaikovsky's "The Seasons", Op. 37a, a set of twelve short character pieces for solo piano. This performance was recorded on April 29, 2016.
Tchaikovsky's "The Seasons"
"The Seasons" is a set of twelve short character pieces for solo piano composed by Russian composer Pyotr Ilyich Tchaikovsky. Each piece is named after a different month of the year and was originally intended to be published as a monthly installment in a music magazine.
The pieces were composed in 1875 and are notable for their evocative depictions of the changing seasons and their associated moods and atmospheres. The work is often considered one of Tchaikovsky's most popular and accessible compositions for piano, and it remains a staple of the repertoire for pianists today.
In addition to their intrinsic musical qualities, the pieces also provide a glimpse into Tchaikovsky's personal life and interests, as he included musical references to his own experiences and emotions in several of the pieces. For example, "February" is based on a Ukrainian folk song that Tchaikovsky heard during a trip to Kyiv, and "April" contains a musical quotation from the Russian Orthodox hymn "Exaposteilarion of the Holy Cross," which was associated with Tchaikovsky's religious faith.
The Seasons: Programme
With the starting times in the video, and with the translation of the poetic epigraphs. The poetic epigraphs were all chosen by the publisher Nikolay Matveyevich Bernard, the editor of the St. Petersburg music magazine Nouvellist, who commissioned the pieces.
1. Janvier (January) Au coin du feu (At the Fireside) (00:06)
A little corner of peaceful bliss,
the night dressed in the twilight;
the little fire is dying in the fireplace,
and the candle has burned out.
(Alexander Pushkin)
2. Février (February): Carnaval (Carnival) (05:13)
At the lively Mardi Gras
soon a large feast will overflow.
(Pyotr Vyazemsky)
3. Mars (March): Chant de l'alouette (Song of the Lark) (08:16)
The field shimmering with flowers,
the stars swirling in the heavens,
the song of the lark
fills the blue abyss.
(Apollon Maykov)
4. Avril (April): Perce-neige (Snowdrop) (11:00)
The blue, pure snowdrop – flower,
and near it the last snowdrops.
The last tears over past griefs,
and first dreams of another happiness.
(A. Maykov)
5. Mai (May): Les nuits de mai (Starlit Nights) (13:42)
What a night!
What bliss is all about!
I thank my native north country!
From the kingdom of ice,
snowstorms, and snow,
how fresh and clean May flies in!
(Afanasy Fet)
6. Juin (June): Barcarolle (Barcarolle) (18:34)
Let us go to the shore;
there the waves will kiss our feet.
With mysterious sadness,
the stars will shine down on us.
(Aleksey Pleshcheyev)
7. Juillet (July): Chant du faucheur (Song of the Reaper) (23:34)
Move the shoulders,
shake the arms!
And the noon wind
breathes in the face!
(Aleksey Koltsov)
8. Août (August): La moisson (Harvest) (25:34)
The harvest has grown,
people in families cutting the tall rye down to the root!
Put together the haystacks,
music screeching all night from the hauling carts.
(A. Koltsov)
9. Septembre (September): La chasse (Hunting) (28:48)
It is the time!
The horns are sounding!
The hunters in their hunting dresses are mounted on their horses;
in the early dawn, the borzois are jumping.
(A. Pushkin, Graf Nulin)
10. Octobre (October): Chant d'automne (Autumn Song) (31:50)
Autumn, our poor garden is all falling down,
and the yellowed leaves are flying in the wind.
(Aleksey Nikolayevich Tolstoy)
11. Novembre (November): Troïka (Troika) (37:00)
In your loneliness do not look at the road,
and do not rush out after the troika.
Suppress at once and forever the fear of longing in your heart.
(Nikolay Nekrasov)
12. Décembre (December): Noël (Christmas) (40:02)
Once upon a Christmas night, the girls were telling fortunes:
taking their slippers off their feet and throwing them out of the gate.
(Vasily Zhukovsky)
Sources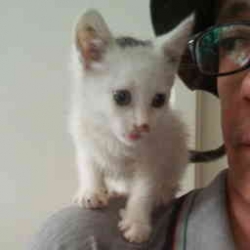 Latest posts by M. Özgür Nevres
(see all)