Probably the best-loved classical ballet, Pyotr Ilyich Tchaikovsky's "Swan Lake" Op. 20. It tells the story of Odette, a princess turned into a swan by an evil sorcerer's curse. Here the naturally gifted Russian ballet dancer Yulia Makhalina dances the challenging role of Odette/Odile while the part of Prince Siegfried is danced by Igor Zelensky.
This classic Kirov production includes the familiar happy ending in the final act where Siegfried fights and ultimately defeats the evil magician von Rothbart and at dawn is reunited with Odette. Artistic director: Oleg Vinogradov. Choreography: Marius Petipa & Lev Ivanov.
Tchaikovsky's Swan Lake: Programme
Swan Lake by Pyotr Ilyich Tchaikovsky (1840 – 1893) is one of the most famous ballets ever. Composed in 1875/76 and premiered in 1877 at the Bolshoi Theatre in Moscow, Swan Lake is still part of the standard repertoire of classical ballet companies today. The production of the ballet classic performed by Marius Petipa and Lev Ivanov in 1895 at the Mariinsky Theatre in Saint Petersburg had a great influence on all subsequent performances of Swan Lake.
This video shows the classic Kirov production by Oleg Vinogradov, based on the choreography by Marius Petipa and Lev Ivanov at the Kirov Theater in Leningrad (today Saint Petersburg) from 1990 – as a television production without an audience.
It contains neither scene applause nor the long shot of the stage that is usual in live footage. Rather, in addition to overall views, there are many close-ups of individual dancers or small groups of dancers. This version includes the court jester character and has a happy ending: Siegfried fights with von Rothbart, defeats the evil magician, and is reunited with Odette at the end.
Act I, Scene 1 – A park near Prince Siegfried's castle
0:00:00 Introduction: Moderato assai – Allegro non troppo – Tempo I
0:02:35 1. Scène: Allegro giusto
0:05:47 2. Waltz: Tempo di valse
0:11:37 3. Scène: Allegro moderato
0:15:23 4. Pas de trois
0:22:27 6. Pas d'action: Andantino quasi moderato – Allegro
0:24:00 8. Dance with Goblets: Tempo di polacca
Act I, Scene 2 – Beside a lake
0:27:15 10. Scene: Moderato
0:29:51 11. Scene: Allegro moderato, Moderato, Allegro vivo
0:34:26 12. Scene: Allegro, Moderato assai quasi andante
0:38:22 13. Dances of the Swans
0:50:15 IV. Dance of the Little Swans
0:58:06 14. Scene: Moderato
Act II – The ballroom in Siegfried's palace
0:59:55 15. Scene: March – Allegro giusto
1:02:39 16. Ballabile: Dance of the Corps de Ballet and the Dwarves: Moderato assai, Allegro vivo
1:04:14 17. Entrance of the Guests and Waltz: Allegro, Tempo di valse
1:08:22 18. Scene: Allegro, Allegro giusto
1:10:07 21. Spanish Dance: Allegro non troppo (Tempo di bolero)
1:12:05 22. Neapolitan Dance: Allegro moderato, Andantino quasi moderato, Presto
1:13:56 20. Hungarian Dance: Czardas – Moderato assai, Allegro moderato, Vivace
1:16:37 23. Mazurka: Tempo di mazurka
1:19:32 05. Grand Pas d'action (The Black Swan Pas de Deux)
1:30:47 24. Scene: Allegro, Tempo di valse, Allegro vivo
Act III – Beside the lake
1:32:40 25. Entr'acte: Moderato
1:35:15 Valse des Cygnes (a.k.a. Waltz for White and Black Swans, orch. by Drigo from Tchaikovsky's Op.72 for Piano -No.11 "Valse Bluette")
1:40:29 28. Scene: Allegro agitato, Molto meno mosso, Allegro vivace
1:43:57 29. Scene finale: Andante
1:45:04 Scene Dansante (orch. by Drigo from Tchaikovsky's Op.72 for Piano -No.15 "Un poco di Chopin")
1:49:03 29. Scene finale: Allegro, Alla breve, Moderato e maestoso, Moderato
1:53:20 Credits
The Swan Lake ballet was composed by Pyotr Ilyich Tchaikovsky in 1875-76. The scenario was fashioned from Russian folk tales and tells the story of Odette, a princess turned into a swan by an evil sorcerer's curse. The choreographer of the original production was Julius Reisinger. The ballet was premiered by the Bolshoi Ballet on 4 March [O.S. 20 February] 1877 at the Bolshoi Theatre in Moscow.
There is no evidence to prove who wrote the original libretto, or where the idea for the plot came from. Russian and German folk tales have been proposed as possible sources, including "The Stolen Veil" by Johann Karl August Musäus, but both those tales differ significantly from the ballet
The Mariinsky Theatre is a historic theatre of opera and ballet in Saint Petersburg, Russia. Opened in 1860, it became the preeminent music theatre of late 19th century Russia, where many of the stage masterpieces of Tchaikovsky, Mussorgsky, and Rimsky-Korsakov received their premieres. Through most of the Soviet era, it was known as the Kirov Theatre.
Yulia Victorovna Makhalina (born 23 June 1968) is a Russian ballet dancer. Since 1986, she has been with the Kirov/Mariinsky Ballet where she is a principal dancer. Along with Ulyana Lopatkina, Makhalina is a member of 'the basketball team', a group of Kirov dancers who are characterized as being especially tall and slender.
Sources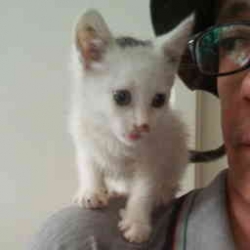 Latest posts by M. Özgür Nevres
(see all)