Conducted by Valery Gergiev, the London Symphony Orchestra plays Romeo and Juliet, TH 42, ČW 39, an Overture-Fantasy style orchestral work composed by Pyotr Ilyich Tchaikovsky. It is based on William Shakespeare's play of the same name. Recorded during the BBC Proms 2007.
Romeo and Juliet (Pyotr Ilyich Tchaikovsky)
The work is written in October and November 1869 and extensively revised between July and September 1870. The final, definitive version of the score dates from August 1880 (the version above). This third and final version is the one that is now in the repertoire.
The earlier versions are performed occasionally as historical curiosities. Unlike Tchaikovsky's other major compositions, the piece "Romeo and Juliet" does not have an opus number. It has been given the alternative catalog designations TH 42 and ČW 39.
There is one movement: Andante non tanto quasi Moderato—Allegro giusto (B minor, 522 bars). The overture is scored for an orchestra comprising piccolo, 2 flutes, 2 oboes, English horn, 2 clarinets (in A), 2 bassoons + 4 horns (in F), 2 trumpets (in E), 3 trombones, tuba + timpani, cymbals, bass drum + harp, violins I, violins II, violas, cellos, and double basses.
Sources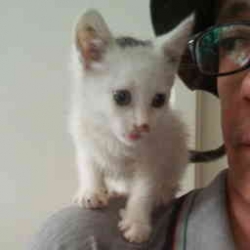 Latest posts by M. Özgür Nevres
(see all)