Australian dramatic coloratura soprano Joan Sutherland, American mezzo-soprano Isola Jones, the legendary Italian operatic tenor Luciano Pavarotti, and the Italian operatic baritone Leo Nucci perform "Bella figlia dell'amore" (English: Beautiful daughter of love), a vocal quartet from act 3 (No. 18) of Rigoletto, an 1851 opera in three acts by Giuseppe Verdi. Recorded in 1981, the Metropolitan Opera Orchestra conducted by James Levine. The Italian libretto of the opera was written by Francesco Maria Piave (18 May 1810 – 5 March 1876), the Italian. opera librettist, based on the play Le roi s'amuse by Victor Hugo.

Libretto in Italian
DUCA
Bella figlia dell'amore,
Schiavo son dei vezzi tuoi;
Con un detto sol tu puoi
Le mie pene consolar.
Vieni e senti del mio core
Il frequente palpitar.
MADDALENA
Ah! ah! rido ben di core,
Che tai baie costan poco
Quanto valga il vostro gioco,
Mel credete, so apprezzar.
Son avvezza, bel signore,
Ad un simile scherzar.
GILDA
Ah, così parlar d'amore
A me pur intame ho udito!
Infelice cor tradito,
Per angoscia non scoppiar.
RIGOLETTO
a Gilda
Taci, il piangere non vale…
Ch'ei mentiva sei sicura.
Taci, e mia sarà la cura
La vendetta d'affrettar.
Sì, pronta fia, sarà fatale,
Io saprollo fulminar.
M'odi! ritorna a casa.
Oro prendi, un destriero
Una veste viril che t'apprestai,
E per Verona parti.
Sarovvi io pur doman.
GILDA
Or venite…
RIGOLETTO
Impossibil.
GILDA
Tremo.
RIGOLETTO
Va'.
English Translation
DUKE
Fairest daughter of love,
I am a slave to your charms;
with but a single word you could
relieve my every pain.
Come, touch my breast and feel
how my heart is racing.
MADDALENA
Ah! Ah! That really makes me laugh;
talk like that is cheap enough.
Believe me, I know exactly
what such play?acting is worth!
I, my fine sir, am quite accustomed
to foolish jokes like this.
GILDA
Ah, these are the loving words
the scoundrel spoke once to me!
O wretched heart betrayed
do not break for sorrow.
RIGOLETTO
to Gilda
Hush weeping can do no good…
You are now convinced he was lying.
Hush, and leave it up to me
to hasten our revenge.
It will be quick, it will be deadly,
I know how to deal with him.
Listen to me, go home.
Take some money and a horse,
Put on the men's clothes I provided,
then leave at once for Verona.
I shall meet you there tomorrow.
GILDA
Come with me now.
RIGOLETTO
It's impossible.
GILDA
I'm afraid.
RIGOLETTO
Go!
Sources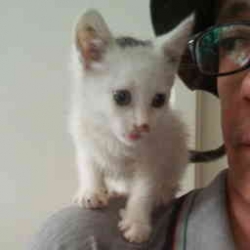 Latest posts by M. Özgür Nevres
(see all)