Canadian concert violinist James Ehnes plays the Violin Concerto in D minor, Op. 47 by Jean Sibelius. hr-Sinfonieorchester (Frankfurt Radio Symphony Orchestra) conducted by Andrés Orozco-Estrada. Alte Oper Frankfurt, 17 April 2015.

Written in 1904, this is the only concerto that the Finnish composer wrote. It is scored for solo violin, 2 flutes, 2 oboes, 2 clarinets, 2 bassoons, 4 horns, 2 trumpets, 3 trombones, timpani and strings. The three movements are:
Allegro moderato (with many tempo changes throughout) in D minor, in 2/2 mostly, with some sections in 6/4 and 4/4 time The first movement, marked Allegro moderato, opens with a cushion of pianissimo strings pulsating gently. The soloist then enters with a characteristic IV-V-I phrase, in D minor G-A-D. The violin announces the theme and is briefly echoed by clarinet, then continues into developmental material. More low woodwind and timpani accompany the soloist in several runs. Almost cadenza-like arpeggios and double stops and more runs are accompanied by more woodwind restatements of the theme. The strings then enter brazenly for the first time, announcing a second theme. Developmental material leads to a cadenza which then opens into the recapitulation. The 'Allegro molto vivace' coda ends with restatements of past themes.
Adagio di molto in B-flat major and in 4/4 time The second movement ("Adagio di molto") is very lyrical. A short introduction by clarinets and oboes leads into a singing solo part (on the G string) over pizzicato strings. Dissonant accompaniments by the brass dominate the first part of the song-like movement. The middle section has the solo violin playing ascending broken octaves, with the flute as the main voice of the accompaniment, playing descending notes simultaneously.
Allegro, ma non tanto in D major and in 3/4 time It opens with four bars of rhythmic percussion, with the lower strings playing 'eighth note ‒ sixteenth note ‒ sixteenth note' figures. The violin boldly enters with the first theme on the G string. This first section offers a complete and brilliant display of violin gymnastics with up-bow staccato double-stops and a run with rapid string-crossing, then octaves, that leads into the first tutti. The second theme is taken up by the orchestra and is almost a waltz; the violin takes up the same theme in variations, with arpeggios and double-stops. Another short section concluding with a run of octaves makes a bridge into a recapitulation of the first theme. Clarinet and low brass introduce the final section. A passage of harmonics in the violin precedes a sardonic passage of chords and slurred double stops. A passage of broken octaves leads to an incredibly heroic few lines of double stops and soaring octaves. A brief orchestral tutti comes before the violin leads things to the finish with a D major scale up, returning down in flatted super-tonic (then repeated). A flourish of ascending slur-separate sixteenth notes, punctuated by a resolute D from the violin and orchestra concludes the concerto.
James Ehnes was born in Brandon, Manitoba, the son of Alan Ehnes, long time trumpet professor at Brandon University (Canada), and Barbara Withey Ehnes, former ballerina with Les Grands Ballets Canadiens, Ruth Page's International Ballet, and Chicago Ballet, and former director of the Brandon School of Dance. Ehnes began his violin studies at the age of four and at age nine became a protégé of the noted Canadian violinist Francis Chaplin. He studied with Sally Thomas at the Meadowmount School of Music and from 1993 to 1997 at The Juilliard School, winning the Peter Mennin Prize for Outstanding Achievement and Leadership in Music upon his graduation.
Praised as "the Jascha Heifetz of our day" (Globe and Mail), James Ehnes has performed in over 30 countries on five continents, appearing regularly in the world's great concert halls and with many of the most celebrated orchestras and conductors. He has a total of 33 recordings released through 2013. His recordings have won numerous awards and prizes, including 9 Junos, a Grammy, and a Gramophone Award. An avid chamber musician, Ehnes tours with his string quartet, the Ehnes Quartet, and is Artistic Director of the Seattle Chamber Music Society.
In October 2005, he was awarded a Doctor of Music degree (honoris causa) from Brandon University and in July 2007 he became the youngest person ever elected as a Fellow to the Royal Society of Canada. In 2010, he was made a Member of the Order of Canada.
Ehnes performs on the 1715 "Marsick" Stradivarius.
Sources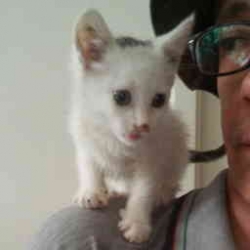 Latest posts by M. Özgür Nevres
(see all)