Early music ensemble Voices of Music performs John Wilson's setting of the song, "Take, O take those lips away," from Shakespeare's play "Measure for Measure". Soprano: Anna Dennis. The second verse, which is not in Shakespeare's play, is possibly by John Fletcher, although both authors may have used a popular song from the time.
At the start of Act IV, scene 1 of Measure by Measure comes this song, sung by the frustrated Mariana, who was betrothed to Angelo ages ago – only he refuses to marry her without a dowry:
Take, O take those lips away,
That so sweetly were forsworn;
And those eyes, the break of day,
Lights that do mislead the morn!
But my kisses bring again, bring again,
Seals of love, but sealed in vain, sealed in vain!
John Wilson (5 April 1595 – 22 February 1674), was an English composer, lutenist and teacher. Born in Faversham, Kent, he moved to London by 1614, where he succeeded Robert Johnson as principal composer for the King's Men, and entered the King's Musick in 1635 as a lutenist. He received the degree of D.Mus from Oxford in 1644, and he was Heather Professor of Music there from 1656 to 1661. Following the Restoration, he joined the Chapel Royal in 1662. He died at Westminster.
Wilson was part of a coterie of artists and musicians surrounding the court of Charles I that included the likes of Ben Jonson, Inigo Jones, Anthony van Dyck, Henry Lawes and John Coprario. Following the execution of the King in 1649 he showed his clearly Royalist sympathies in his Psalterium Carolinum, a versification of the Eikon Basilike by Thomas Stanley, with a dedicatory poem by Henry Lawes, published in 1657.
Wilson (1595-1674) composed hundreds of songs as well solo music for lute. Many of his songs were for the theatre, from 1614 onwards.
4K Ultra high definition video from the Voices of Music Great Poets concert, January, 2015. Anna Dennis, soprano; Hanneke van Proosdij, harpsichord; Elisabeth Reed, viola da gamba, and David Tayler, archlute.
The meter of the first verse of this beautiful song appears at first glance to be six rhyming lines with seven syllables in each line, in trochaic meter, with the last syllable dropped to end the line with an accent; however, in the play, Shakespeare repeats the last three syllables of the last two lines:
But my kisses bring again, bring again;
Seals of love, but sealed in vain, sealed in vain.
The repetition could indicate an echo effect, or even a refrain where everyone joins in, similar to the the songs in Ravenscroft's songbooks: both of these effects were quite popular in Shakespeare's time. Alternatively, the text could reflect a different, earlier version of the song. The repetition of the text highlights a subtle change of meter, so that the last lines could be read as two trochees followed by two cretics (a cretic is two accented syllables with a syllable in the middle, like "Peter Pan"). Elizabethan songs frequently make use of trisyllabic exclamations, for example, John Dowland's "Shall I sue? Shall I Praise, Shall I prove?" The second verse is not fashioned in the same style as the first, but it fits the music very well–despite claims to the contrary, for an interesting discussion of these issues see "The Oxford Handbook of Shakespeare's Poetry," by Jonathan Post. The song appears (along with many others) in the Drexel manuscript, circa 1640 (Drexel 4041), with a few minor changes to the text.
Take, O take those lips away,
That so sweetly were forsworn;
And those eyes, the break of day,
Lights that do mislead the morn:
But my kisses bring again
Seals of love, though seal'd in vain.
Hide, O hide those hills of snow
That thy frozen bosom bears,
On whose tops the pinks that grow
Are yet of those that April wears,
But first set my poor heart free,
Bound in those icy chains by thee.
Anna Dennis
The English soprano, Anna Dennis, studied at the Royal Academy of Music with Noelle Barker.
Notable concert performances have included Benjamin Britten's War Requiem at the Berlin Philharmonie, W.A. Mozart's Mass in C minor for the Clarion Music Society in New York, J.S. Bach's Christmas Oratorio (BWV 248) in Tokyo, George Frideric Handel's L'Allegro, Il Penseroso ed Il Moderato with Paul McCreesh in Cracow, Felix Mendelssohn's Elijah alongside Bryn Terfel, and, most recently, the modern premiere of Rameau's Anacreon of 1754 with the Orchestra of the Age of Enlightenment.
Described by the Times as a "delectable soprano and a serene, ever-sentient presence", Anna Dennis is particularly noted for her work in Modern and Baroque repertoire. Her performances of Luciano Berio's Folksongs (Britten Sinfonia), Giovanni Battista Pergolesi's Stabat Mater (Orchestra of the Age of Enlightenment), George Crumb's song cycles (Galliard Ensemble), and Arnold Schoenberg's Pierrot Lunaire (Psappha), were all broadcast on BBC Radio 3. Her BBC Proms appearances include performances with the City of Birmingham Symphony Orchestra conducted by Thomas Adès, the BBC Symphony Orchestra under Martin Brabbins, the Britten Sinfonia and the Orchestra of the Age of Enlightenment.
Sources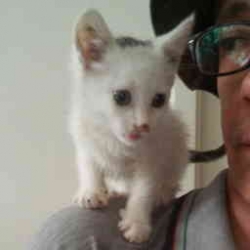 Latest posts by M. Özgür Nevres
(see all)