Widely regarded as one of the greatest pianists of the 20th century, Emil Gilels plays Robert Schumann's Arabeske in C major, Op. 18 (also known as Arabesque).
Schumann wrote this piece in 1839 when he was 29 years old, along with several other shorter pieces. The work has found a permanent place in the general piano repertoire. The term Arabeske is used here as a poetic metaphor, not only to describe florid decoration, but also, in Schlegel's terms, to suggest a fluid, organic system of fragments that transcends artificial Classical forms.
Schumann employs modified rondo form to encompass a short ABACA rondo form, with the gently lyrical main section A, two more intense episodes B (Florestan) and C, and a beautifully pensive Epilog (Eusebius).
The piece moves lithely between contrasting moods, and seems to conclude with a gentle recapitulation of the opening material. The poignant postlude that follows comes as an exquisite surprise. Schumann's original metronome markings for this work appear to have been too fast. Clara Schumann later revised them as Leicht und zart (crotchet =126), Minore I (crotchet =112), and Minore II (crotchet =120).
Emil Gilels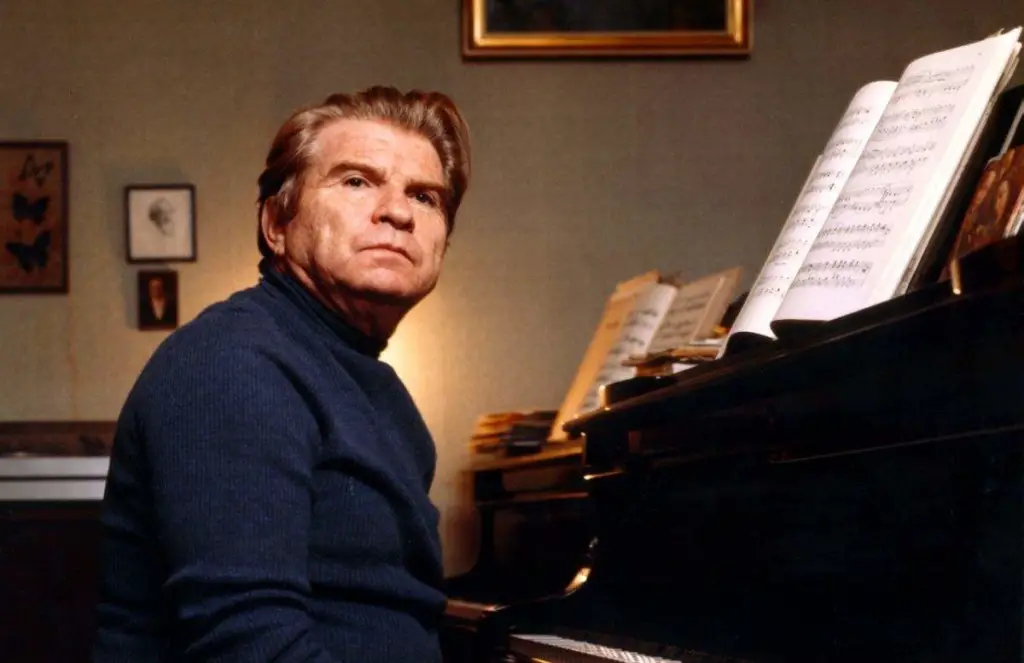 Emil Gilels (19 October 1916 – 14 October 1985) was a Soviet pianist. He was born in Odesa, Russian Empire (now part of Ukraine), the son of Esfir and Grigory Gilels, Lithuanian Jews. His father worked as a clerk in a sugar refinery. His sister Elizaveta, born 3 years later, subsequently became a renowned violinist.
Gilels had perfect pitch (a rare auditory phenomenon characterized by the ability of a person to identify or re-create a given musical note without the benefit of a reference tone), and at age of five and a half, he began lessons with Yakov Tkach, a famous piano pedagogue in Odessa.
In May 1929, aged 12, Gilels gave his first public concert. In 1932, Artur Rubinstein visited the Odessa conservatory and met Gilels, and the two of them remained friends through the remainder of Rubinstein's life.
Gilels is universally admired for his superb technical control and burnished tone. Gilels had an extensive repertoire, from baroque to late Romantic and 20th-century classical composers. His interpretations of the central German-Austrian classics formed the core of his repertoire, in particular, Beethoven, Brahms, and Schumann; but he was equally illuminative with Scarlatti and 20th-century composers such as Debussy, Rachmaninoff, and Prokofiev. His recordings of Liszt's Hungarian Rhapsody No. 9 and Sonata in B minor have acquired classic status in some circles.
Gilels was in the midst of completing a recording cycle of Beethoven's piano sonatas for the German record company Deutsche Grammophon when he died. His recording of the "Hammerklavier" Sonata received a Gramophone Award in 1984.
Gilels recorded with his daughter Elena Gilels, including Mozart's double piano concerto with Karl Böhm and the Vienna Philharmonic and Schubert's Fantasie in F minor for piano duet. He also made some outstanding chamber recordings with the violinist Leonid Kogan and the cellist Mstislav Rostropovich.
Sources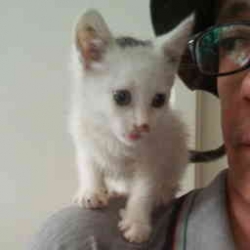 Latest posts by M. Özgür Nevres
(see all)