Accompanied by the French pianist and composer Jérôme Ducros, the French countertenor Philippe Jaroussky sings Franz Schubert's Ständchen (Serenade), a beautiful love song for voice and piano.
Franz Schubert's Ständchen (Serenade)
Ständchen (Serenade) is the fourth song of Schwanengesang (Swan Song), D 957, a collection of 14 songs written by Franz Schubert at the end of his life.
The song is based on a poem by the German poet and music critic Ludwig Rellstab (1799-1860), which describes a person standing outside their lover's window, singing a serenade to them. Schubert's music perfectly captures the romantic and yearning mood of the poem. The melody is flowing and gentle, with a wistful quality that is both melancholic and beautiful.
"Ständchen" is one of Schubert's most popular lieder and is often performed in recitals and concerts. Its popularity can be attributed to its timeless melody and the enduring theme of unrequited love. The song has been arranged for various instruments, including piano, violin, and guitar.
Schubert: Ständchen (Serenade) Lyrics
German: Ständchen
Leise flehen meine Lieder
Durch die Nacht zu dir;
In den stillen Hain hernieder,
Liebchen, komm zu mir!
Flüsternd schlanke Wipfel
rauschen
In des Mondes Licht;
Des Verräters feindlich Lauschen
Fürchte, Holde, nicht.
Hörst die Nachtigallen schlagen?
Ach! sie flehen dich,
Mit der Töne süßen Klagen
Flehen sie für mich.
Sie verstehn des Busens Sehnen,
Kennen Liebesschmerz,
Rühren mit den Silbertönen
Jedes weiche Herz.
Laß auch dir die Brust bewegen,
Liebchen, höre mich!
Bebend harr' ich dir entgegen!
Komm, beglücke mich!
English: Serenade
My songs beckon softly
through the night to you;
below in the quiet grove,
Come to me, beloved!
The rustle of slender leaf tips
whispers
in the moonlight;
Do not fear the evil spying
of the betrayer, my dear.
Do you hear the nightingales' call?
Ah, they beckon to you,
With the sweet sound of their
singing
they beckon to you for me.
They understand the heart's
longing,
know the pain of love,
They calm each tender heart
with their silver tones.
Let them also stir within your
breast,
beloved, hear me!
Trembling I wait for you,
Come, please me!
Sources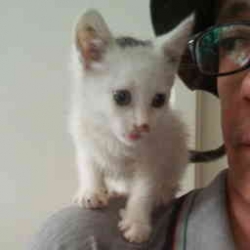 Latest posts by M. Özgür Nevres
(see all)