Conducted by Zubin Mehta, the Berlin Philharmonic Orchestra (Berliner Philharmoniker) performs Nikolai Rimsky-Korsakov's "Flight of the Bumblebee", an orchestral interlude composed in 1899-1900 and written for the composers' opera "The Tale of Tsar Saltan".
Nikolai Rimsky-Korsakov's Flight of the Bumblebee
The piece closes Act III, Tableau 1, during which the magic Swan-Bird changes Prince Gvidon Saltanovich (the Tsar's son) into an insect so that he can fly away to visit his father (who does not know that he is alive).
"Flight of the Bumblebee" is a famous orchestral interlude composed by Nikolai Rimsky-Korsakov for his opera "The Tale of Tsar Saltan." It is one of the most well-known and frequently performed pieces of classical music.
The piece is a virtuosic solo for the principal violinist, and it portrays the rapid, frenzied movement of a bumblebee in flight. The music is known for its quick, staccato passages and its use of chromaticism, which creates a sense of buzzing and frantic motion.
Despite its popularity, "Flight of the Bumblebee" was not originally intended to be performed on its own. It was written as part of the opera and was meant to accompany a scene in which the character Prince Guidon catches a bumblebee and presents it to the Tsar as evidence of his bravery. However, the piece's catchy melody and technical demands quickly made it a popular choice for orchestras to perform as a standalone piece.
Today, "Flight of the Bumblebee" is often used in popular culture, appearing in movies, television shows, and commercials. Its fast-paced and lively energy makes it a favorite of audiences and performers alike.
Zubin Mehta (born 29 April 1936) is an Indian Parsi conductor of Western classical music. He is the Music Director for Life of the Israel Philharmonic Orchestra and the Main Conductor for Valencia's opera house. Mehta is also the chief conductor of the Maggio Musicale Fiorentino festival.
Sources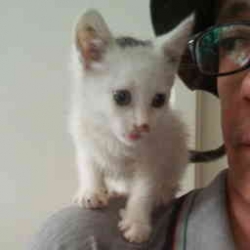 Latest posts by M. Özgür Nevres
(see all)