Maria Radner was a German contralto and internationally renowned opera singer. She died yesterday, on 24 March 2015 along with her husband and colleague Oleg Bryzhak and their infant son, in the Germanwings Flight 9525 crash, which occurred near Prads-Haute-Bléone, Alpes-de-Haute-Provence, France (the pilot deliberately crashed the Airbus A320). Her family and Bryzhak were returning from performances of Richard Wagner's Siegfried at the Gran Teatre del Liceu in Barcelona, Spain.

The two singers had been performing in a run of Wagner's Siegfried at Barcelona's Teatro Liceu: Bryjak played Alberich; Radner was cast as Erda. Bryjak was returning to Düsseldorf's Deutsche Oper am Rhein, where he had been a company member since 1996. Radner, who was born in Düsseldorf, was on the same flight, along with her husband and baby. The Barcelona opera house held two minutes' silence this morning in memory of all the crash victims.
Video is recorded in London on January 10, 2010. On this evening Maria Radner performed songs and arias by composers including Handel, Rossini, Saint-Saëns, Wagner, Strauss, and Bizet, accompanied by pianist Simon Lepper.
Radner was also primarily associated with Wagner, though she was initially marked out as an interpreter of Baroque music.
Both artists enjoyed international careers. Bryjak was born in Kazakhstan to Ukrainian parents in 1960. He trained at the conservatory in Alma-Ata, and made his mark in Russia, notably at the Mariinsky theatre in what was then Leningrad, during the closing years of the Soviet Union.
He made his western debut in Karlsruhe in 1991, joining the Düsseldorf ensemble five years later, though he was also a regular guest in Paris, Stuttgart, Zürich, Berlin – at both the Staatsoper, and the Deutsche Oper in the former west – and Vienna. Though primarily a Wagnerian, his repertory included Mozart (notably Leporello in Don Giovanni), Verdi (Amonasro in Aida and the title role in Falstaff) and Beethoven (Pizarro in Fidelio).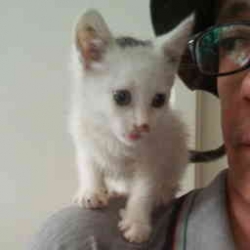 Latest posts by M. Özgür Nevres
(see all)