Spanish classical guitarist Paola Requena plays Mauro Giuliani's "Sonata Heróica", op. 150.
Mauro Giuseppe Sergio Pantaleo Giuliani (27 July 1781 – 8 May 1829) was an Italian guitarist, cellist, singer, and composer. He was a leading guitar virtuoso of the early 19th century.
"Giuliani's expression and tone in guitar playing were astonishing, and a competent critic said of him: "He vocalized his adagios to a degree impossible to be imagined by those who never heard him; his melody in slow movements was no longer like the short, unavoidable staccato of the piano, requiring profusion of harmony to cover the deficient suspension of notes, but it was invested with a character, not only sustained and penetrating but of so earnest and pathetic a description as to make it appears the natural characteristic of the instrument. In a word, he made the instrument sing." –Philip James Bone, The guitar and mandolin, 1914 (page 127)
Paola Requena
Paola Requena was born in Cartagena, Spain. She completed his advanced studies in the "Ecole Normale of Music" in Paris with Alberto Ponce and at the "Oscar Esplá" Conservatory in Alicante under the tutelage of Ignacio Rodes, winning the Extraordinary End-of-Course prize in the year 2007. At the same time, she took part in various international courses under the supervision of prestigious guitarists such as José Tomás, David Russell, Roberto Aussel, Jose Miguel Moreno, Ricardo Gallén, etc.
She has been awarded many prizes at major nacional and internacional guitar competitions including the Internacional competition Francisco Tárrega in Benicassim, Printemps de la guitare in Charleroi (Bélgica), Certamen Internacional Andrés Segovia in la Herradura (Spain), Internacional competition "Comarca del Condado" in Jaén (Spain), Competiton"José Tomás" in Almería, Juventudes Musicales of Spain, Sociedad de Conciertos of Alicante, "Cincilia" competiton in Albacete etc.
In January 2010, she was invited by the Spanish Embassy in Austria to perform two recitals in Vienna, one in the Instituto Cervantes and another in the 'Hofburg' Imperial Palace where she played for the President of Austria Heinz Fischer and for the ambassadors of Spain for the Spanish EU Presidency Inauguration.
She has performed as a soloist with the Symphonic Orchestra of Valencia, Orchestre de Chambre de Wallonie (Belgium), Symphonic Orchestra of Alicante, Collegium Instrumentale, etc.
She has been selected by the Fundación A.I.E. (a society of Artists and Performers from Spain) to participate as a soloist in the 'Clásicos en Ruta' (Classics on the road) series, performing in cities such as A Coruña, Cádiz, Pamplona, Mérida…
She has done recordings with Eurodeltamusic, the production company from Madrid, that has been broadcast by TVE and Canal Sur.
Sources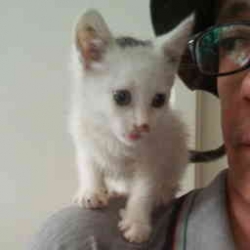 Latest posts by M. Özgür Nevres
(see all)