Accompanied by the Japan Shinsei Symphony Orchestra, the legendary Ukrainian-born Soviet pianist Sviatoslav Richter performs Wolfgang Amadeus Mozart's Piano Concerto No. 18 in B-flat major, KV. 456. Conductor: Rudolf Barshai (1924-2010), Soviet and Russian conductor and violist. Year of the recording: 1994.

KV. 456 is a concertante work for piano, or pianoforte, and orchestra. In Mozart's own catalogue of his works, this concerto is dated 30 September 1784.
The work is orchestrated for solo piano, flute, two oboes, two bassoons, two horns, and strings. The concerto is in three movements, with the starting times in the video:
00:40 Allegro vivace
13:52 Andante in G minor
23:47 Allegro vivace
Sviatoslav Richter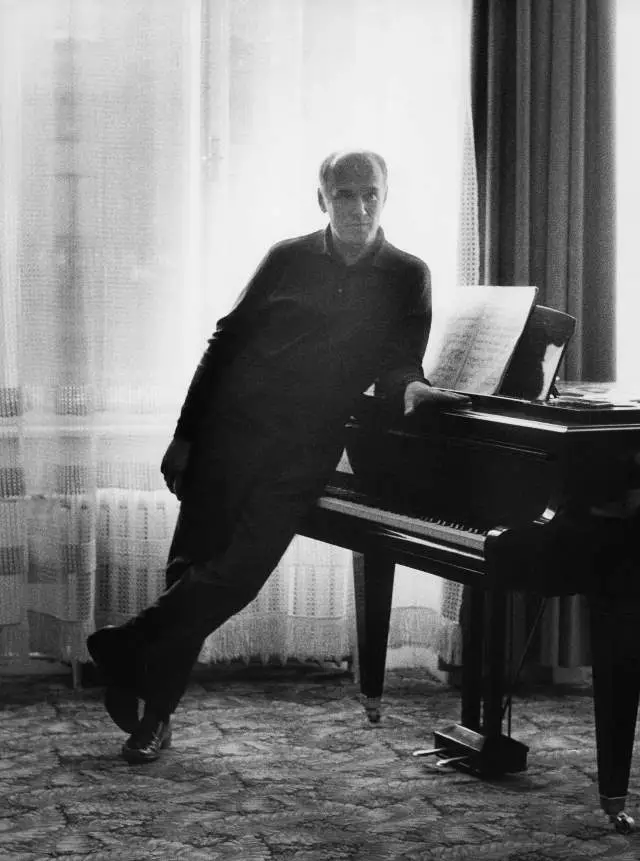 Sviatoslav Teofilovich Richter (March 20 [O.S. March 7] 1915 – August 1, 1997) was a Ukraine born Soviet pianist known for the depth of his interpretations, virtuoso technique, and vast repertoire. He is considered one of the greatest pianists of the 20th century.
Richter was born near Zhytomyr (Ukraine), in the Russian Empire. His father, Teofil Danilovich Richter (1872–1941), was a German expatriate pianist, organist, and composer who had studied in Vienna. His mother, Anna Pavlovna (née Moskaleva; 1893–1963), was from a landowning family, and at one point had been a pupil of her future husband.
On March 19, 1934, Richter gave his first recital, at the Engineers' Club of Odessa; but he did not formally start studying piano until three years later, when he decided to seek out Heinrich Neuhaus, a famous pianist and piano teacher, at the Moscow Conservatory.
In 1949 Richter won the Stalin Prize, which led to extensive concert tours in Russia, Eastern Europe and China. He gave his first concerts outside the Soviet Union in Czechoslovakia in 1950.
The West first became aware of Richter through recordings made in the 1950s. One of Richter's first advocates in the West was Emil Gilels, who stated during his first tour of the United States that the critics (who were giving Gilels rave reviews) should "wait until you hear Richter." Richter's first concerts in the West took place in May 1960, when he was allowed to play in Finland, and on October 15, 1960, in Chicago, where he played Brahms's Second Piano Concerto accompanied by the Chicago Symphony Orchestra and Erich Leinsdorf, creating a sensation.
In 1961, Richter played for the first time in London. His first recital, pairing works of Haydn and Prokofiev, was received with hostility by British critics. Notably, Neville Cardus concluded that Richter's playing was "provincial", and wondered why Richter had been invited to play in London, given that London had plenty of "second class" pianists of its own. Following a July 18, 1961, concert, where Richter performed both of Liszt's piano concertos, the critics reversed course.
In 1963, after searching in the Loire Valley, France, for a venue suitable for a music festival, Richter discovered La Grange de Meslay several kilometres north of Tours. The festival was established by Richter and became an annual event.
In 1970, Richter visited Japan for the first time, traveling across Siberia by railway and boat as he disliked flying. He played Beethoven, Schumann, Mussorgsky, Prokofiev, Bartók and Rachmaninoff, as well as works by Mozart and Beethoven with Japanese orchestras. He visited Japan eight times.
Sources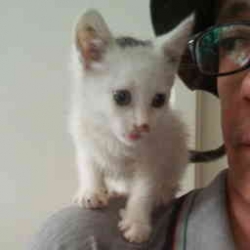 Latest posts by M. Özgür Nevres
(see all)